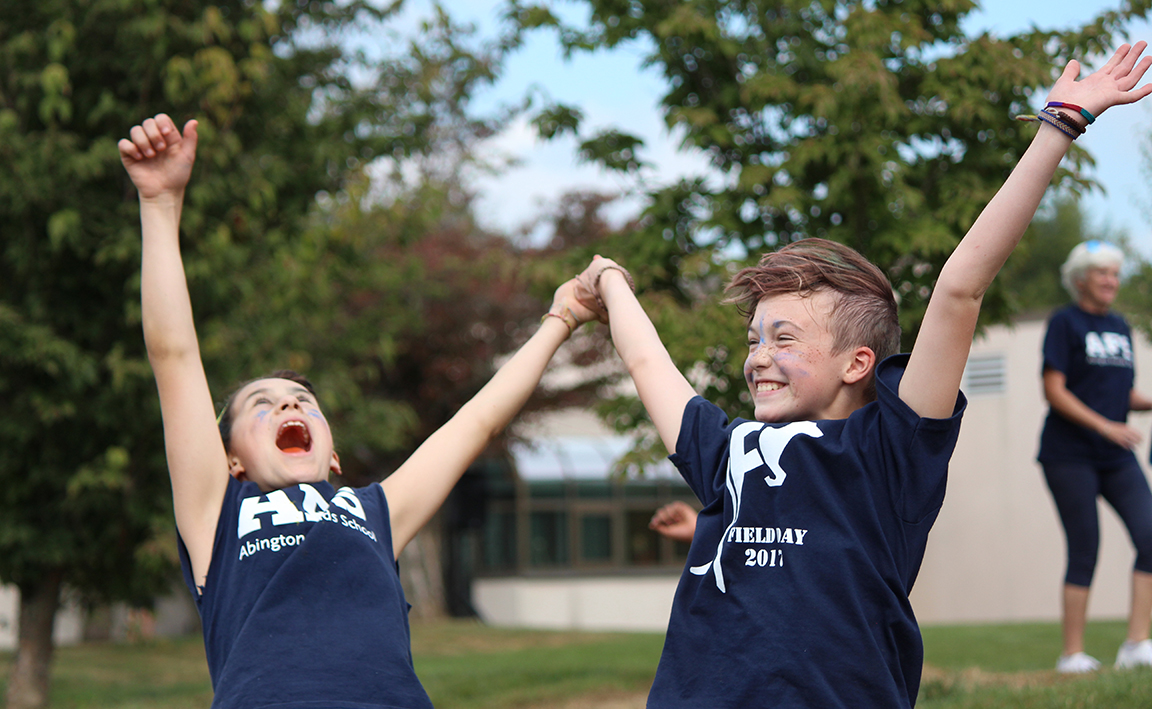 Congratulations on your admission to AFS!
Now it is time to celebrate and complete your next steps to enrollment.
At Abington Friends School, we approach education with bold convictions. We are motivated by the knowledge that the work of teaching and learning is vitally important, and we are inspired by the Quaker belief that each student in our care is gifted with remarkable potential.
1. Register for an Admitted Student event!
For students admitted to Grades 5 through 11, save the date for Leadership Day.
Saturday, January 8, 2022. For more details and to RSVP by January 5 click here.
For students admitted to Lower School, save the date for the Lower School Meet & Greet
Saturday, February 12, 2022, 11:30 a.m. – 12:30 p.m. RSVP to Lindsay Newlon by February 8.
2. Chat with your admission representative about any questions you may have.
Lower School, Lindsay Newlon, 215.576.3972
Middle School, Aliyah Bullard, 215.576.3986
Upper School, Mary Kay Napoli, 215.690.7679
3. Confirm your Enrollment in the The AFS Family Portal starting on January 21, 2022. 
An enrollment offer should be accepted by February 18, 2022 or within two weeks after received (which ever date is later). Your contract will be available to complete on The AFS Family Portal starting January 21, 2022. 
4. Apply for tuition assistance.
If you are interested in tuition assistance, all forms should be completed and submitted via SSS . AFS school code is 1030.
5. Plan ahead.
Newly Enrolled Middle and Upper School Students will be participating in course placement testing in the spring. Details about dates will be available in early spring. 
Newly Enrolled Lower School Students are invited to attend a new family playdate in the spring. You will receive an invitation to attend in early May, 2022. 
You can read all about being a new family at AFS. Here are some helpful web pages:
New Families  (this site is updated in the spring prior to the start of the school year)
---