AFS Homecoming 2018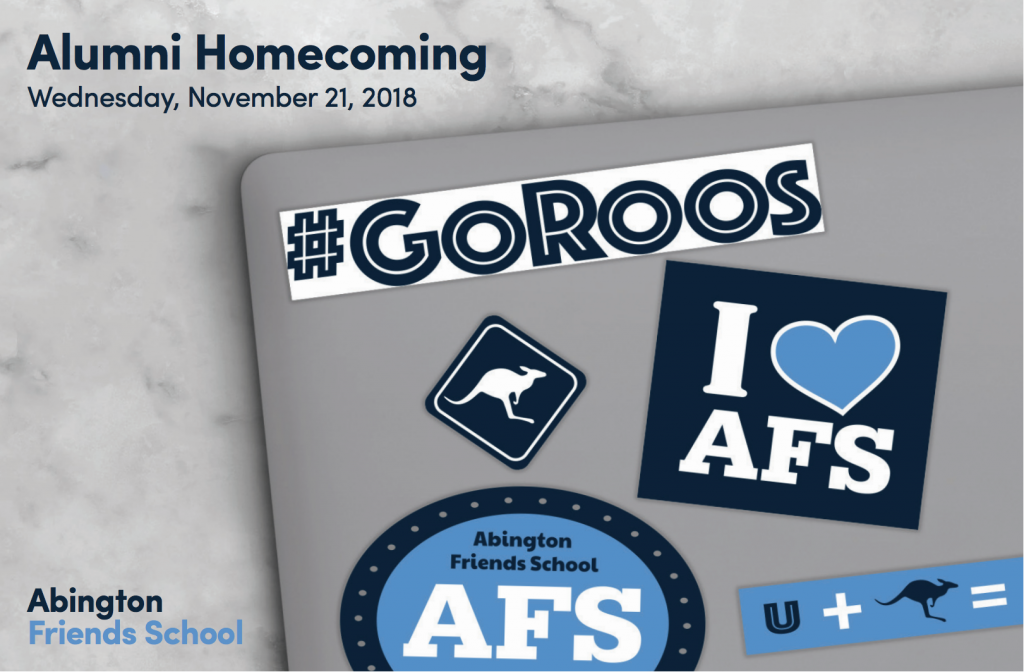 Morning at the Meeting House, a long-standing AFS tradition.
10:00 a.m. All Alumni Breakfast
All former students, parents and employees of AFS are welcome.
John Barnes Room
11:10 a.m. Meeting for Worship
Celebrate our shared tradition alongside Upper School students and faculty. Abington Monthly Meeting House
Afternoon Activities, 12:15-2:00 p.m.
All Alumni Luncheon
Student Street
Alumni, Varsity & Faculty Co-ed Soccer Game
Bring your "A" game to this fun-filled pickup soccer match. Smith Field
Musician's Jam
Stewart Lobby
Tournament of Champions
FREE Magic Draft with teacher Jordan Burkey. Room 15 & 16
RooPRIDE a Call to Action for All people of Color and Allies Mobilizing for Change. Co-facilitators, Cyndi Silverman, AFSA and Bridget Warlea '15. Room 17
Go well, stay well, come home!

---