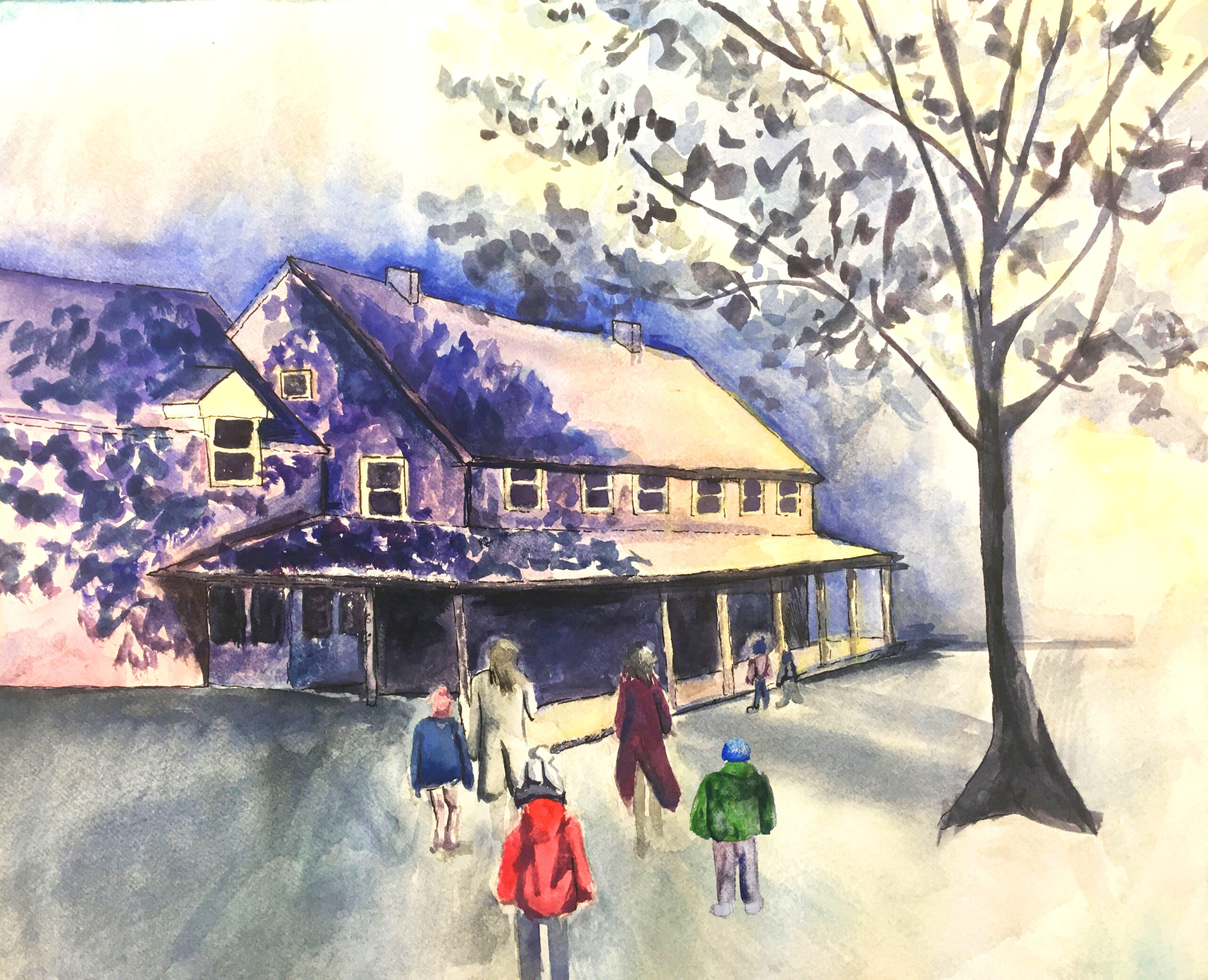 Wishing everyone joy and peace in the New Year. In this, our 325th year, let us be inspired anew by the collective inner light of our school community that has led us through past generations and lights the way ahead with hope.
The above artwork was created by Upper School student Jiahe Wu '22 with mentorship by Upper School Art teacher Amy Diaz Newman. The watercolor painting is inspired by the original 1952 photo of students walking into the Meeting House seen below.
Cheers for a joyous New Year.