In a reflection on the evening, B.E.N. Committee member Nevaeh Brown '25 captures both the immense reach of the program and the emotional heart that beats at the center of the night:
It was a night that would touch the souls of all those who were present. Black Excellence Night is an annual night that is put on by a committee of members from our Black Student Union. The theme of the night this year was Black Wall Street, specifically focusing on Greenwood, which was a Black Wall Street in Tulsa, until a mob of white supremacists burned the neighborhood to the ground in the 1920s.
Between the constant fundraising and the endless meetings, our Black Excellence Night Committee put on a night to remember. With special guests Jaylene Clark Owens, Marc Lamont Hill, and the Philadelphia Clef Club of Jazz and Performing Arts, and performances and showcases from our own student body, it was an unforgettable event. I am incredibly grateful to have been a part of the creation of such an incredible event.
Thank you to everyone who helped make the night so memorable. It turned out to be better than we ever could have hoped!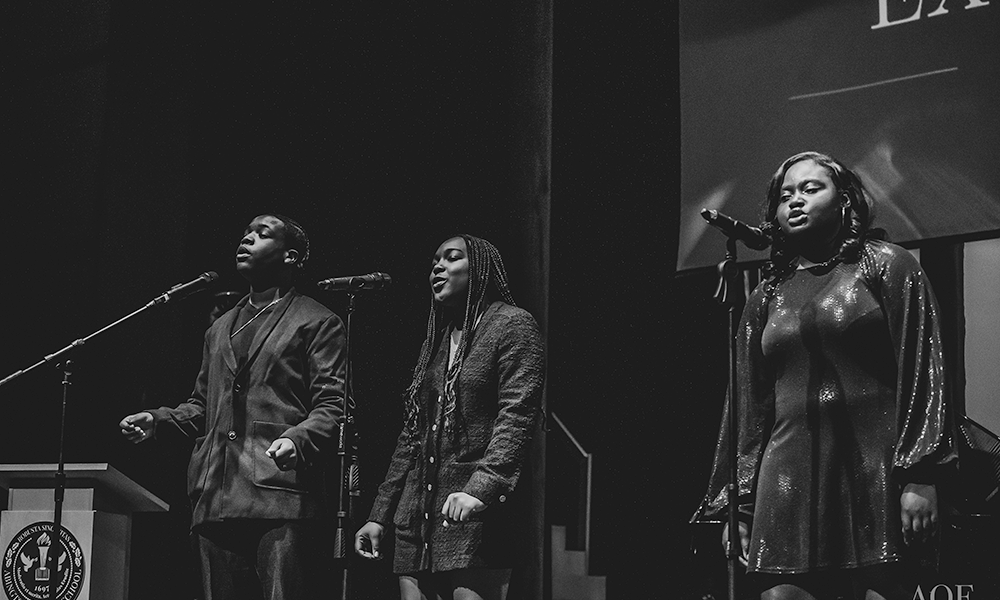 ---
More on Black Excellence Night 2023:
After months of careful planning, logistics, rehearsal and marketing, the Black Student Union at AFS put on an incredible performance in the 5th Annual Black Excellence Night. Over the last five years, Black Excellence Night has been a student-run event created to celebrate and uplift Black students in our school community through performances and tributes. In a packed Muller Auditorium, the students shared their program filled with outstanding visual art from our AFS students, live music performances and poetry recitations, and lessons from important moments in our history that we should never forget. Incredible goods were on display from Black-owned businesses during the intermission, including those run by the student body, to lift them up in recognition of their incredible entrepreneurial spirit.
Author, activist and business owner Marc Lamont Hill, the Keynote Speaker for the night, invited the AFS community to use and embrace "the radical imagination" in thinking of a better, more inclusive world—but it takes time, effort and intentional community to make those imaginings a reality. Hill drew on the work of Reverend Howard Thurman to explain that one cannot just dream and wait for it to come true—one must stand up and build that dream into reality.
"We as a nation do not have to be prisoners to slavery, we don't have to be prisoners to Jim and Jane Crow, we do not have to be prisoners to broken schools, we don't have to be prisoners to this world," Hill explains. "We can imagine a world that is not yet, and even if it seems impossible, we can do the work to make it possible."
Even more, Hill invokes the activity of "deep listening", which pairs radical dreaming with democratic inclusivity. In deep listening, one must be willing to open one's ears to every member of the community, to engage willingly and openly—or "lift every voice"—in order to forge the necessary bonds that will let us enact our shared dreams.
In reflecting on the night and on Hill's words, Upper School Director Brendon Jobs centers deep listening as a mode that can dare AFS and everyone in the country to dream this world together. "For Black people, deep listening informs the radical imagination in ways that models a belief in democracy," Brendon writes. "Deep listening, for real, is the belief that each (human) story has something to contribute. This form of listening ultimately listens for connections between people that help us build and work together. Black folks have dared America to listen to itself."
There is so much more to see and hear from Black Excellence Night: Please find a recording of the night here.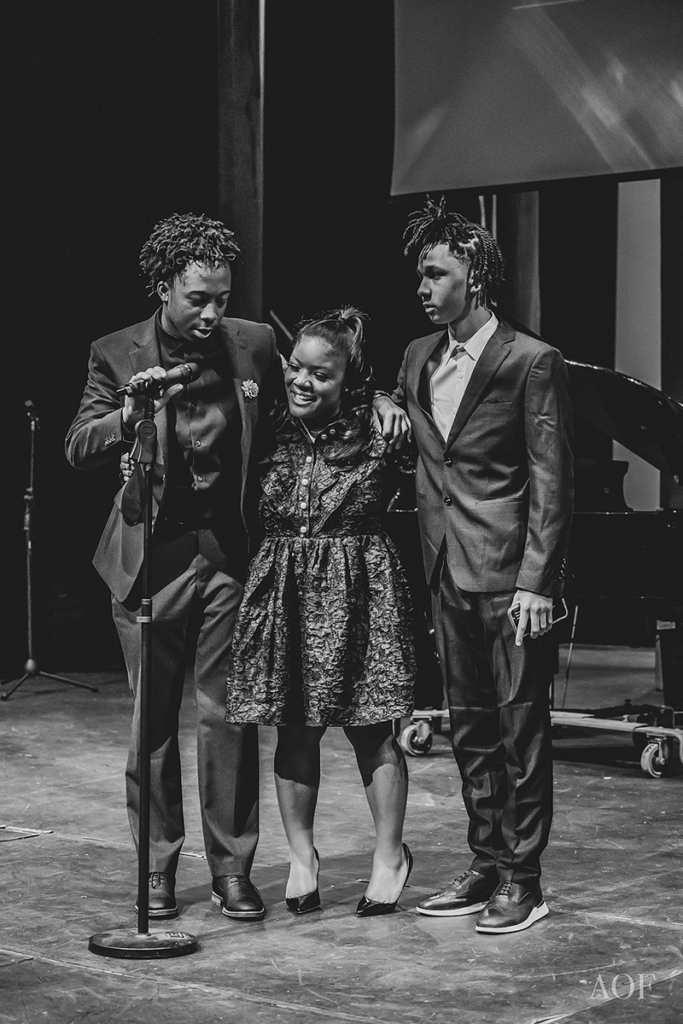 Photo Credits to Angel Otero '23 and Ruairi Rossi '24.