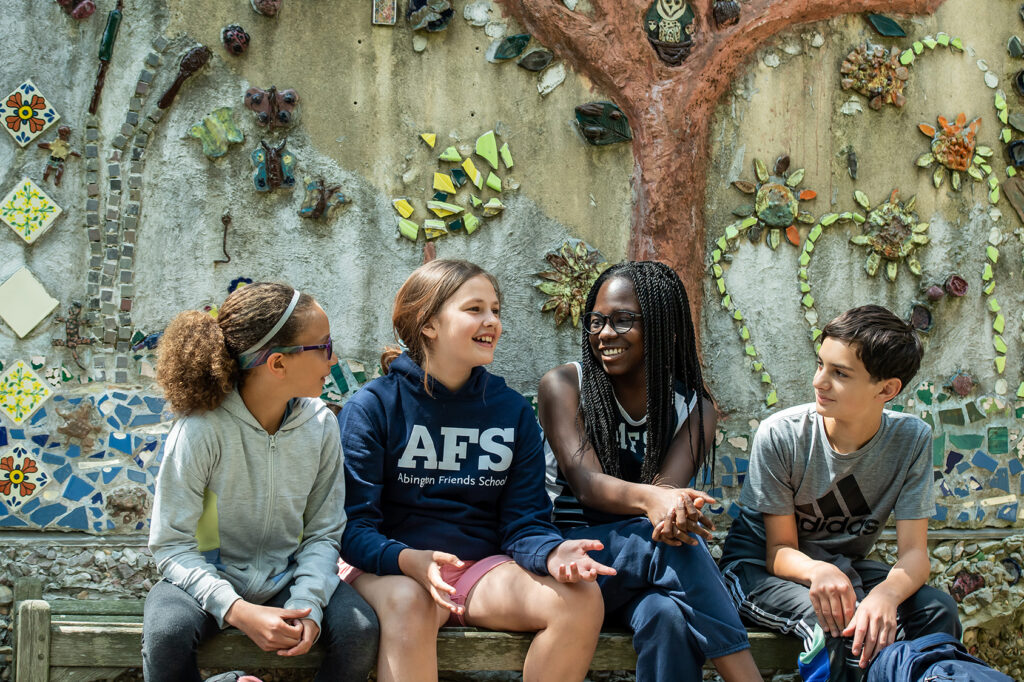 Abington Friends School has begun the search for its next Head of School.
In April of 2023, Head of School Rich Nourie announced his intention to retire at the end of the 2023-2024 school year. The AFS School Committee has established a search committee, clerked by longtime School Committee member Margaret Sayers, to pursue a national search for the next Head of School at Abington Friends School.
Abington Friends School has also retained the leading national recruitment firm of Carney Sandoe & Associates (CS&A) to launch a national search for our next Head of School and guide Abington Friends School through the search process. The principal consultants working with us are Bob Vitalo and Jennifer Wong Christensen, who bring a wealth of experience leading executive searches and a strong network of connections throughout independent schools. Most important for us, both Bob and Jennifer have deep experience working with Quaker schools on important leadership searches.
---
Head of School Search Committee
The following dedicated members of our community have joined the Search Committee:
Subha Airan-Javia P'27, Member of School Committee
Kenniah Chestnut P'32, Member of School Committee, Home and School Lead Clerk-Lower School
Anu Ghosh-Holloman P'26 P'29, Middle School English Teacher
Tony Houston '90, Fourth Grade Teacher
Christine Hunter P'20, Upper School Biology Teacher
Deborra Sines Pancoe, Member of School Committee, AFS Faculty Emerita
Margaret Sayers* P'16 P'18, Member of School Committee
Devin Schlickmann, Director of Admission and Assistant Head of School for Institutional Advancement
Ross Shanken P'17 P'20 P'24, Member of School Committee
Justin Solonynka P'29, Director of Choral Music, Arts Department Chair
Daniel Woodlin P'22 P'30, Member of School Committee, Home and School Co-Lead Clerk
*Clerk of Head of School Search Committee
---
Communications
May 2023
Announcing the Head of School Search Committee and End of Year Updates
April 2023
Rich Nourie Retirement Announcement
---

---
---