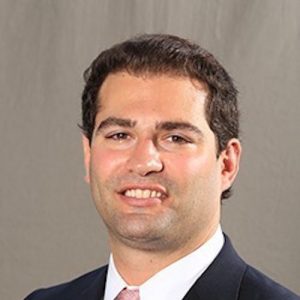 After an extensive search process, Abington Friends School is pleased to announce that Jon Wessel, an alumnus from the class of 2003, has been selected to lead the school's Varsity Boys Basketball program as its next head coach. Wessel will also teach middle school health and physical education and serve as a student advisor at the School.
Director of Athletics Jeff Bond says, "We are thrilled to have Jon take the helm of our boys basketball program and to be part of the AFS community on a daily basis. Jon brings a passion for coaching, an unwavering work ethic and a keen sense of emotional intelligence to this position. His coaching experience at the high school and collegiate level and his familiarity with this community and the storied history of AFS basketball have him well-prepared him to lead our program into this exciting new era."
A member of the AFS 2003 Friends Schools League championship boys basketball and baseball teams, Wessel continued his basketball career at Goucher College from which he graduated in 2007 with a B.A. in Communications. He began his coaching career at AFS in 2008, working as a Varsity Boys Basketball assistant, later adding Junior Varsity head coaching responsibilities. He played a key role in individual skills development on AFS's 2013 FSL championship team, which included 10 future collegiate basketball players. Wessel has also served as an assistant coach at Delaware Valley University, Millersville University and Radnor High School. He earned a Masters in Social Work from Temple University in 2014 and recently completed his certification in K-12 Health and Physical Education from Eastern University.
Wessel succeeds AFS Boys Basketball coaching legend Steve Chadwin. Chadwin wrapped up his 40-year career at the helm of the Kangaroos in February, retiring with an overall record of 649-305 (.680 winning percentage) and 16 Friends Schools League championships.
"Becoming the next Varsity Boys Basketball coach at AFS is an absolute honor," notes Wessel. "To be able to take over a program that Coach Chadwin built into one of the most respected basketball programs in the region is a dream come true. AFS has always been a place that I call home and I am extremely excited to have a bigger role in the community as a teacher and Varsity Boys Basketball coach. I value on-court success highly and will work towards that everyday, but using the game of basketball to help student-athletes thrive off the court academically, socially and mentally is the true prize of coaching that I will continue to foster with passion."
Wessel's inaugural Varsity Boys Basketball squad will be among the AFS teams to open the Chadwin-Stauffer Court in the school's new Richard A. Berman Athletics Center in the 2019-20 school year.