Brothers Chase and Jack Balick came to AFS from public school in the fifth grade and established themselves as leaders school-wide. From star athletic performances, to their work in the classroom, they exhibit and support the strong value system that exists at AFS. Read Chase and Jack's reflections on how they cultivated their leadership at AFS in a recent Oak Leaves story:
"The two of us came to Abington Friends School from public school in fifth grade. The first difference we noticed was how much this community emphasized the importance of inclusion. Our old school was much larger, which at times could make us feel small. At AFS, we have always been given a voice and made to feel that our opinions matter.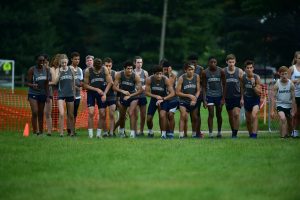 Whether in the classroom or on the sports field, teachers and coaches have continually shown interest in our ideas and progress. The atmosphere here has made our future goals seem attainable. At AFS, we've had many opportunities to grow our capabilities as leaders through academics, through leading clubs such as DECA (an association of marketing students), Men's Group and Filmmaking Club and through sports, captaining the cross country, wrestling and track teams.
In these leadership roles, we've both made a conscientious effort to continue to promote the values of the school. Remembering the support we've received from those who came before us reminds us how important it is for us to let others know they are valued and heard. By respecting our peers, we see that we can set a positive example for younger teammates and students. Whether it's being stewards of the community or meeting with our Lower School buddies, leadership at AFS is not about asserting dominance, it's about helping and encouraging fellow students to find their way to success in whatever they choose to do."