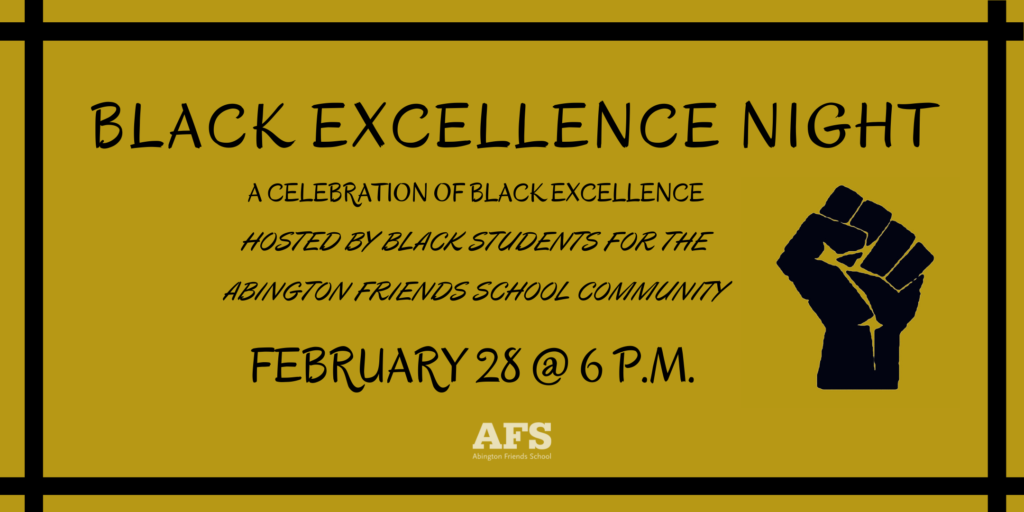 On Friday, February 28 at 6 p.m. in the Richard N. Berman Athletics Center, members of the Abington Friends School Black Student Union (BSU) will be presenting their second annual Black Excellence Night.
This event was born from a vision of celebrating Black Excellence at Abington Friends School, enabling students to share their talents and gifts with all members of the community. We encourage you to come out and celebrate our excellence. After the performance and presentation portion of the night, the group will move from the Athletics Center to the Stewart Lobby for a sit-down dinner.
If you have any questions about the event please feel free to contact Brianna Clarke '20 (20briannac@abingtonfriends.net) and/or Mikael Yisrael (myisrael@abingtonfriends.net).
We look forward to seeing you there!