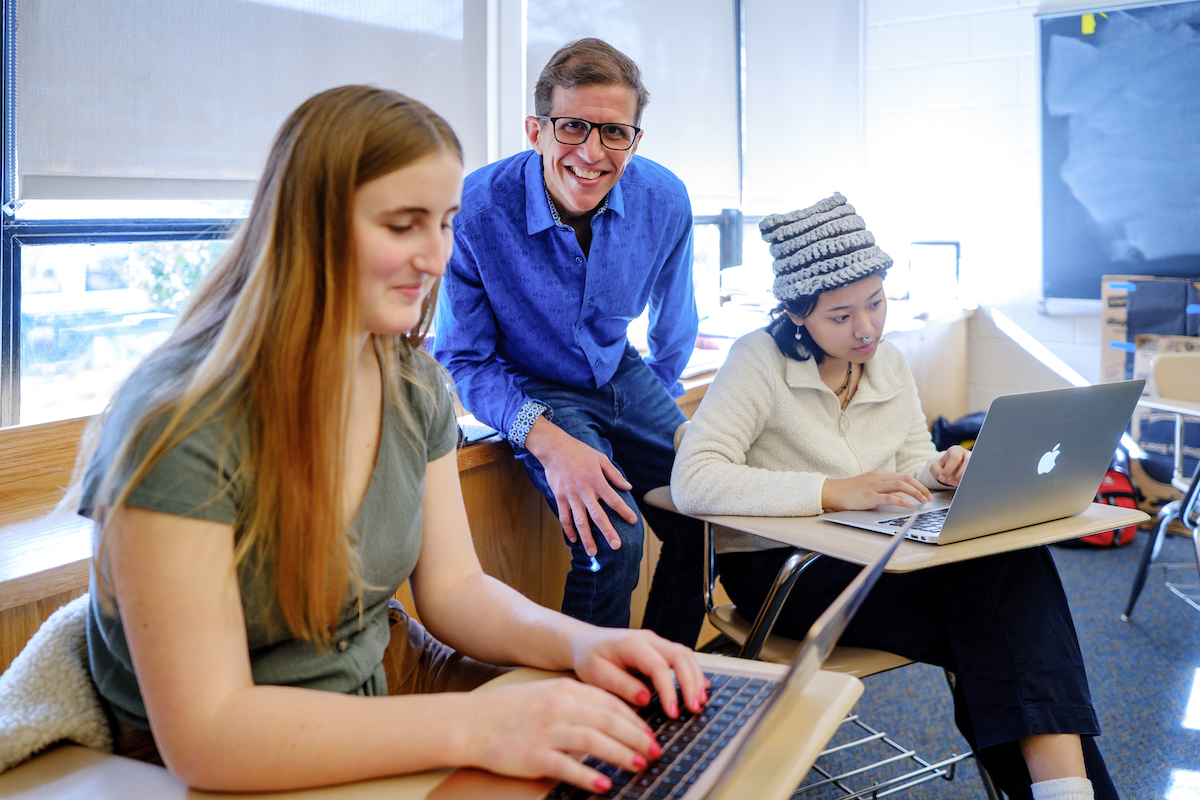 I believe that there is gender and sexuality diversity in human history; however, will a school provide students and teachers the opportunity to learn the stories? It is easy to find story after story in the news of a state or a school that is saying "no." In my experience, Abington Friends School answers the question with a resounding "yes." In the discipline of history, we ask additional questions, including some of the following ones:

What do we know about the individuals from the past? 

Did they self-identify themselves? If not, is it appropriate for us to identify them now? 

What sources do we use to study the individuals? 

What arguments do historians make about the past? 

What are the consequences of viewing history from a heteronormative lens or by viewing gender as a binary? 
Although we explore these questions and more in the semester elective "Gender and Sexuality Diversity in the 20th Century," I also want AFS students who identify as LGBTQ+ to know their ancestors and, in essence, to see themselves in the curriculum.
I started teaching at Abington Friends School, my third independent school, in 2005. Immediately, I felt supported by Janet Frazer, the History Department Chair, in incorporating individual lessons about LGBTQ+ history in the larger framework of a survey history course. With each passing year, I expanded the lessons as much as possible. I wanted, however, to offer even more LGBTQ+ history for the students. 
As one of my strong interests is politics, I created a semester elective on Constitutional issues, especially the fight for marriage equality. AFS supported me, as my students and I had the amazing opportunity to hear from individuals who fought the good fight at the state level prior to the two major Supreme Court rulings. Next, I proposed, under the leadership of Margaret Guerra, that AFS fully support the development of a semester elective called "Gender and Sexuality Diversity in the 20th Century." 
To prepare myself for the course, AFS supported me by allowing me the freedom to speak with historians at the college level, attend in-person conferences, and participate in online webinars. After teaching the course three times over six years, I was given the green light to create a new semester elective, "Global Perspectives of Gender and Sexuality Diversity"—a course I am currently teaching for the first time. 
My students and I are working with an established journalist and author to create a companion guide to a current book on gender and sexuality diversity in the world. In the future, I will continue to connect my students with historians, organizations, scholars, journalists and the like, who are studying, documenting, archiving, and sharing the stories of LGBTQ+ individuals in the world. The opportunities are endless