This is the first of three articles that takes a deeper look into Abington Friends School's envisioning of the Fourth Century of Friends Education. The Fourth Century Center addresses how schools must evolve to reflect the nature of childhood and adolescence in today's world and how a Quaker education has the great potential to be a force for positive social change.
---
Does information overload impact our ability to think critically?
What deserves our attention? A few weeks ago, I read an article in The Atlantic, "America's Teenage Girls Are Not Okay." A worthwhile read? Maybe. But why read this article as opposed to the dozens of similarly titled articles that have been published over the past month? How do I know that the information in this article is factual, relevant and above all useful? What would happen if I decided to read all of the articles pertaining to why teenagers were struggling in today's world? Most likely, I would feel overwhelmed by the sheer volume of information and the many arguments would blend together until I am left anxious and powerless to think for myself.
We live in the information age. We have the world's databases at our fingertips, giving us the ability to learn just about anything we desire with the click of a mouse. Yet, this is not the most consistent way we consume information.
Learning is meant to be an active process of inquiry, yet it has turned into a passive habit of absorption. We receive a barrage of information from our many insistent devices at all times of the day and night. (I may throw my phone against the wall if I receive one more push notification from the New York Times or ESPN for a "Breaking News" moment that turns out to be thoroughly unimportant.) Even when we actively search a topic in an effort to broaden our knowledge, our devices track these data points. The result? Curated feeds that are saturated with strings of similar sources and reinforcing viewpoints. This constant absorption of information—without time to synthesize, contemplate, or question—has a deleterious effect on both our kids and society.
We as a community need to find ways to help them recalibrate.
What would it look like if we asked our children to pause and think?
What does deserve our attention? It is reassuring to remember that Abington Friends School is in a unique position to act as a counterbalance to these competing forces that tend to scatter or even overwhelm our minds. By design, the Friends education system is built on contemplation and reflection, fostering deeper inquiry and a search for truth. As we consider our Quaker theme of the year—renewal—it is essential to refocus our intellectual lives by practicing discernment.
Think, think, think. Don't rush to judgment. Question everything. Discern what is worthy of your attention, and how much of your attention something deserves.
We as adults need to model discernment for the children in our community. We need to show them how to filter information and apply thoughtful moderation in consuming that which is most useful for our lives. The Atlantic article mentioned above poses the question, "Why are Americans so mentally distressed even as they've become better at talking about mental distress?" Well, in our society, cottage industries pop up where there is demand. As Director of Student Support and Wellbeing, I receive endless offers from a variety of professionals claiming to be the solution. They claim to hold the secret to managing stress, the key to developing grit, or the formula for encouraging a growth mindset. What I usually find is that the materials and programs on offer tend to simply rebrand more obvious or conventional ideas. While these programs are not harmful, they offer only a minor return on investment and certainly do not deliver on the groundbreaking or transformative experience being promised.
In a life bounded by a finite amount of time and attention, we need to practice discernment: we must lift up ideas that not only solve a specific problem, but fit the culture and community of AFS.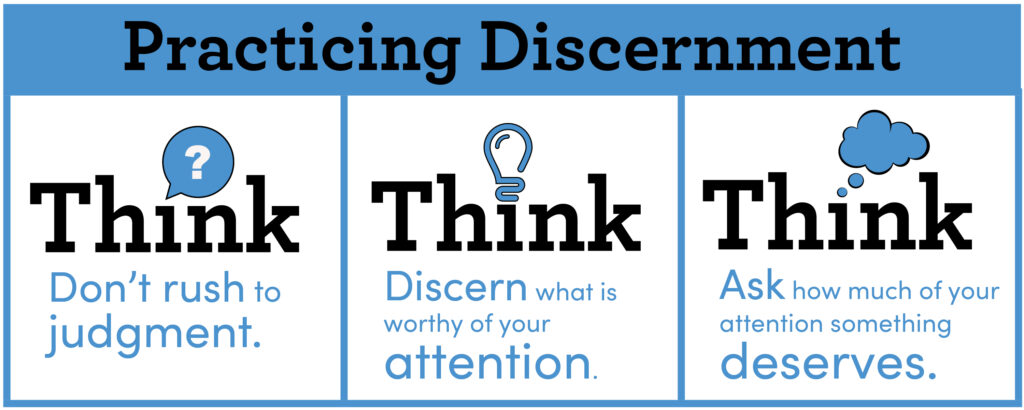 The Fourth Century Center at Abington Friends School
The Fourth Century Center has a role to play in ensuring our students have the resources to engage with the digital age in a healthy and productive way. As laid out in our 2022–2027 Strategic Plan, the Fourth Century Center will be a "multidisciplinary center of learning and innovation that will richly support the lives of teachers as educators and program designers and fuel our thinking for transformative education." Over the next three years, we will work to forge a path forward:
Faculty be provided resources and time to research and apply the most effective methods to help students build resilience that embrace our shared values.
The Fourth Century Center will host a series of workshops for families that will strengthen the partnership and collaboration between home and school that will be so critical to tackling these challenges in the years to come.
Students will be engaged in the process so they too have insight into the why and how that define what makes our community unique.
---
Dan Taboada is the Director of Student Wellbeing and Support at Abington Friends School. In his role, he works with families, students, and faculty to ensure all members of the community feel supported, experience a robust sense of belonging and achieve their full potential. He also supervises and coordinates the learning support and counseling services provided to students.