At Abington Friends School, our faculty members are ambitious, energetic and leaders in their field. Going above and beyond in the classroom is not a special occurrence, but a regular event. Even outside the classroom, our educators maintain strong relationships with pedagogical associations and keep their skills sharp.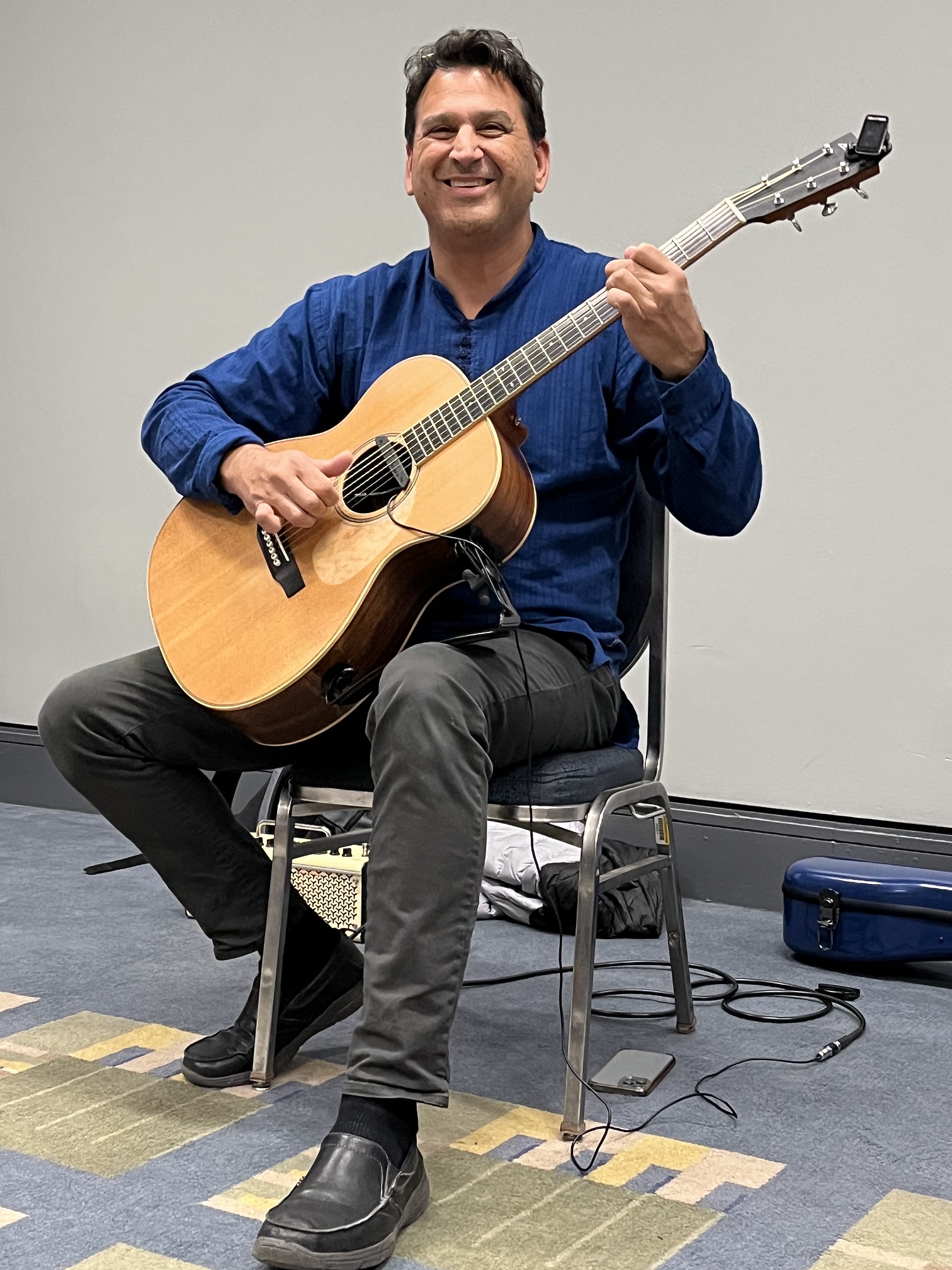 This commitment to excellence is exemplified by faculty members Carol Wolf (EC) and Raji Malik (Kindergarten) who last week journeyed to Washington, D.C., to present at the NAEYC Annual Conference. The National Association for the Education of Young Children presents a forum for educators to come together and present on research, proposals and lived experience that can help empower teachers to lead in the classroom.
Carol and Raji's presentation, entitled "The Power of Curiosity and Empathy: Centering Love and Connection in the New Normal," focused on fostering strong bonds within the classroom and relieving the new and incredible stresses that young children are facing in their everyday lives.
"The new normal is multifaceted and complex," they write in the description of the presentation. "We are noticing significant developmental impacts from living in a pandemic, our digital existence, and pervasive stress and anxiety. We are beginning to understand that our students are coming to us with a wide range of needs that have changed and continue to evolve. The current challenges we face have brought to the fore the realization that we need to develop classroom practices that support our students' abilities to connect to one another and classroom curriculum."
"Early mental health is like building a solid foundation to a house," says EDC's Mary Mackrain, an expert in infant and early childhood health. "It provides a secure, safe base that everything else in the house relies on." Following that, Carol and Raji encourage us to dig deep and truly listen to our students, and to be proactive in cultivating a culture of relaxation and safety that enables students to learn, explore and test boundaries in a safe way.
"For example, when we encourage students to focus their attention on sensory input, they experience a shift towards feeling more at ease," explains Raji. "We discussed a few activities designed to help children become calm and focused. These activities also help children develop emotional and physical self-regulation skills."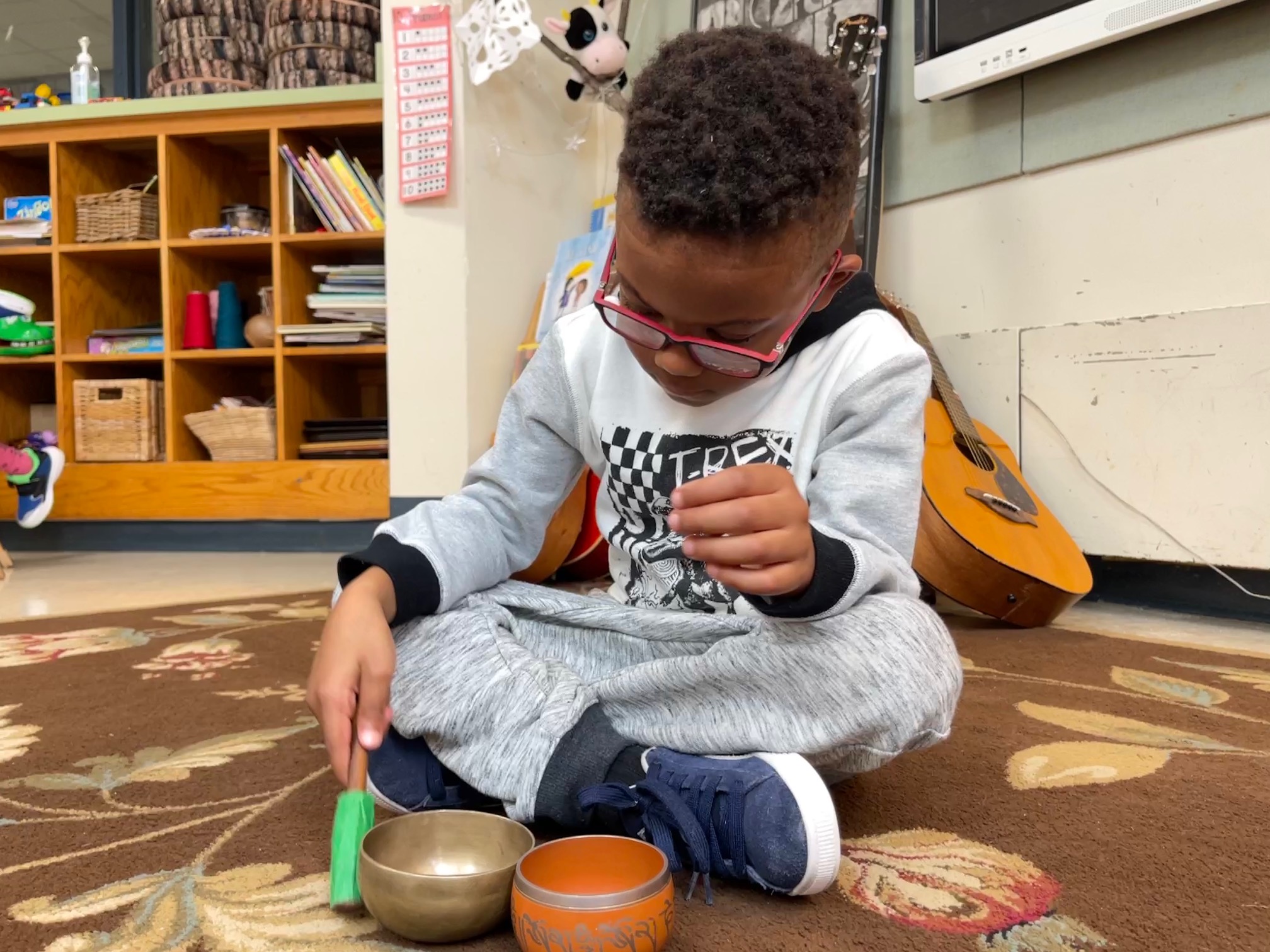 In their workshop, Carol and Raji wanted to highlight new areas of deficit that inhibit learning across all domains of socio-emotional development, as well as highlight activities that can help to cultivate empathy, relieve stress and bring everyone in the classroom together in community.
"The child that cannot effectively read social cues might be excluded from activities and develop a debilitating self image," explains Carol. "The student who is impulsive to get their needs met creates conflict and an environment that feels unsafe to the classroom community. The new normal has created classrooms that are filled with students who are struggling to feel a sense of belonging and connection to their school community and to the learning process. We believe that the ability to connect to other human beings is at the heart of being able to learn."
Carol and Raji's Helpful Activity: "Sit Like a Mountain"
a. Gather the children, and demonstrate sitting like a mountain. Slouch a little bit with your back curved and head hanging slightly down. Straighten your back to extend your body up tall, lifting your head to look directly in front of you, and then relax the shoulders while keeping your head and back tall. Show them how there is more room across the front of your chest for your lungs to expand so that you can take in a bigger breath.
b. Explain to them that when you take a bigger breath, your body gets more oxygen and oxygen makes your body healthy and happy.
c. Practice going from a regular sitting position to Sitting Like A Mountain.
d. Then take a big breath through the nose. "Get lots of oxygen in your body!" (Inhale through the mouth if necessary.) Exhale slowly through the mouth. Make sure to stay tall when exhaling.
e. Ask the students how it felt to breathe together while sitting like a mountain.