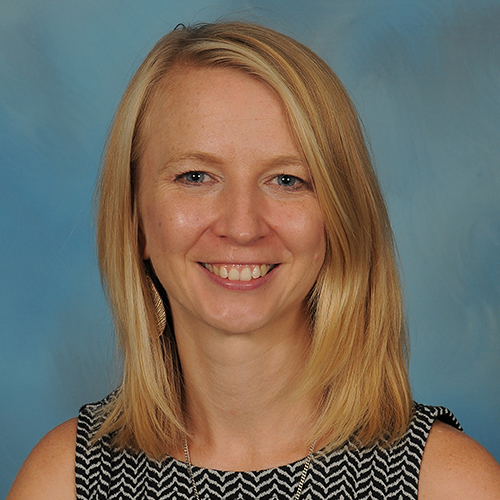 Jessica Neushwander
Upper School French Teacher
Assistant Coach, Varsity Track & Field
Assistant Coach, Varsity Cross-Country
B.A., Illinois Wesleyan University
Ph.D., Northwestern University
Contact Email
Biography
Jessica Neushwander is an Upper School French Teacher at Abington Friends School.
Since 2017 she has been part of the AFS Athletics Department as an Assistant Coach on the Varsity Cross-Country and Track & Field teams.
Jessica ran track and cross-country from middle school through high school and then for one year in college. She continues to run and has completed 10 marathons, including the world-famous Boston Marathon.
Jessica has a B.A. from Illinois Wesleyan University and a Ph.D. in French from Northwestern University.
Why Jessica coaches at AFS:  "I love coaching at AFS because it really helps me get to know the kids and their passions outside of the classroom. I'm continually amazed by their perseverance, and I'm so happy to get to know students that I never have the chance to teach."