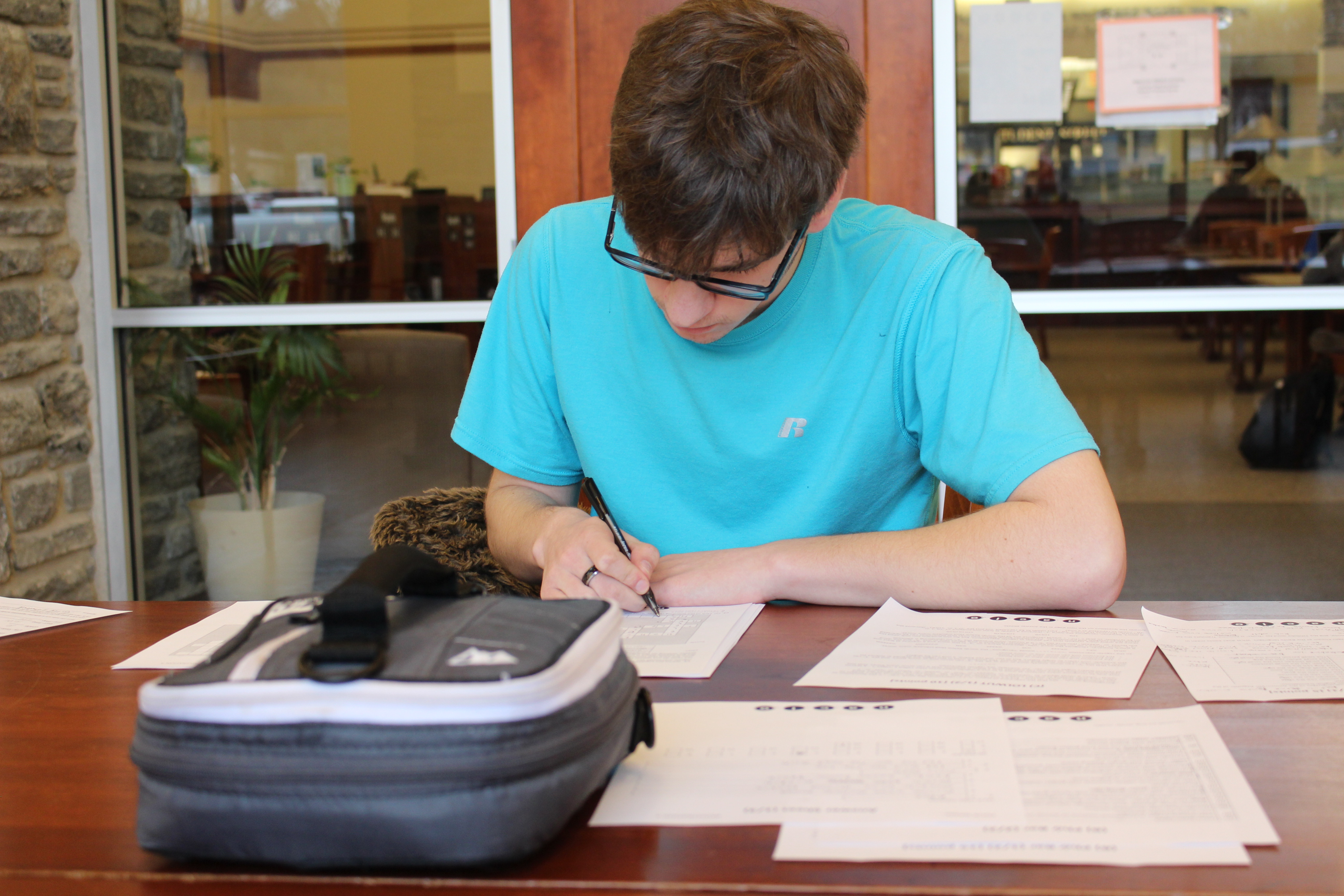 All it took was one student with a deep interest in linguistics and the next thing you know a student-run club was created and three Upper School boys were testing their puzzle-solving skills in a language Olympiad that spanned the continent.
Teacher Brian Cassady, who chairs modern and classical languages at AFS, said the student, Garrett Weinstock, approached him toward the end of last school year with an interest in forming the North American Computational Linguistics club.
This past Thursday, Garrett and fellow sophomores Aidan McCord-Amasis and Colin Getz, competed against other high school students in the North American Computational Linguistics Olympiad, solving linguistic problems in languages they had never studied. The students were tested on their ability to figure out sentence structures, the rules of how words modify other words, and other aspects of how languages work.
They were given examples of words and sentences in several languages — Japanese; Tamil (India and Sri Lanka) and Aymara (Bolivia and Peru) — which were translated into English. Using logic and the word clues, the students then had to translate another list of words and sentences from English into the unfamiliar language.
"We went into this blindly," Garrett said, who is clerk of the AFS club. "I have no prior experience in computational linguistics."
He and the other club members have been meeting once a week to prepare for the three-hour, first round of competition. Those who scored in the top 10 percent will be invited to compete in the second round.
Brian, who served as proctor when the boys took the test in the Faulkner Reading Room, said this was the first time students from AFS had taken part in the NACLO competition.
"It's as new to me as it is to them," he said.