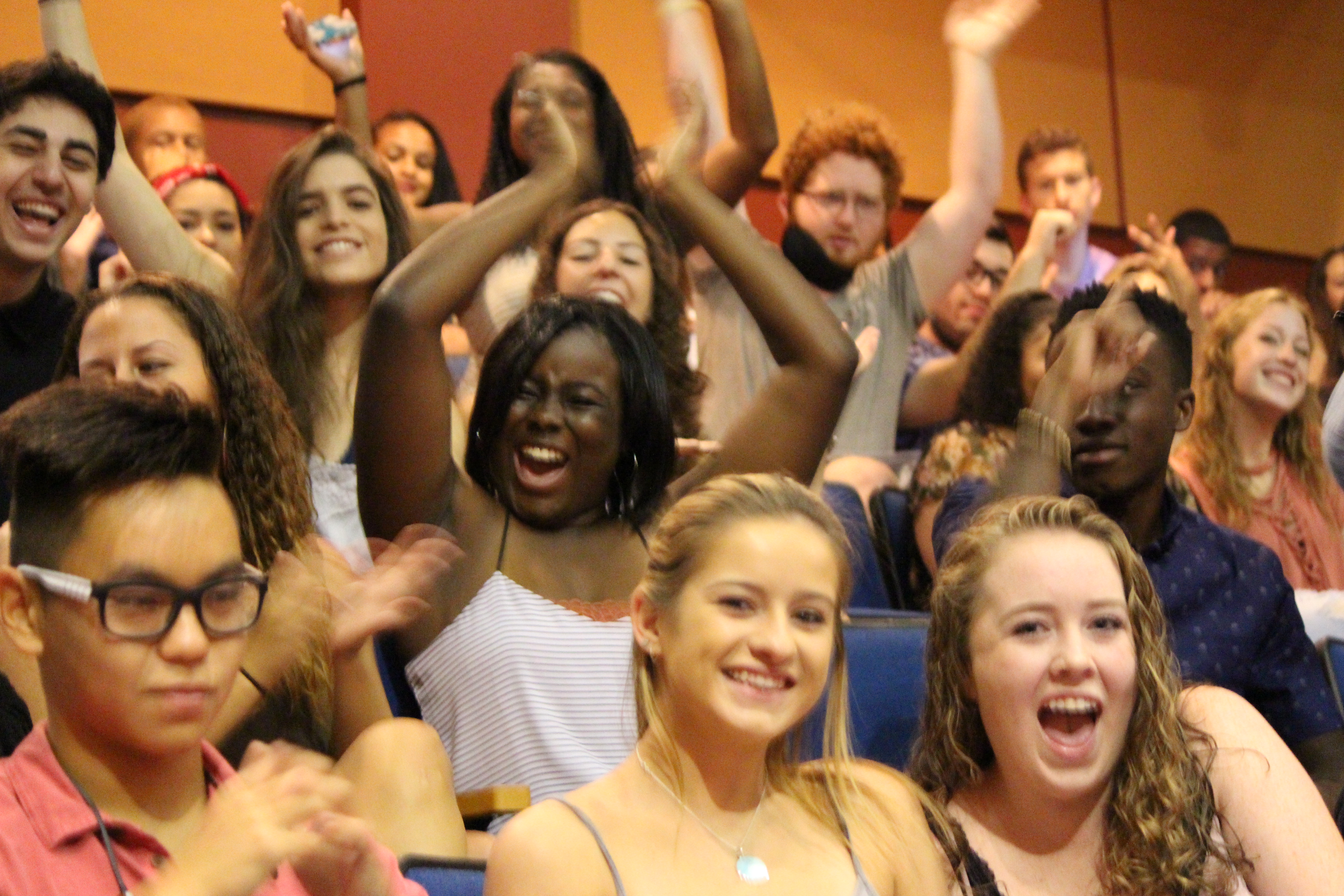 What a day at Abington Friends! Students were back on campus today, their exuberance once again filling the hallways, classrooms and lobbies. In Upper School, everywhere you looked, students were greeting each other with hugs, handshakes and smiles after the months-long separation of summer vacation.
For seniors, today was especially poignant. As they waited in the Student Commons for their photos to be taken, a few of them spoke of bittersweet feelings: On one hand, they were thrilled finally to be seniors; on the other hand, they knew that this year would be their last at AFS.
Some on the faculty were wistful, too. As one administrator looked at the seniors, she said, "Just yesterday, they were sixth graders!"
Upper School Director Dominique Gerard greeted the students at the main door to the Upper School early this morning. Inside, the Stewart Lobby was abuzz as students mingled in small groups, their conversation reflecting the excitement and wide-open possibility of a new school year.
In Upper School, all students returned today to begin grade-level retreats. The seniors left by bus for Ocean City, N.J., for a few days. Juniors will head to Center City tomorrow while sophomores will go rock-climbing in a gym in Radnor and freshmen will go bowling together.
Meanwhile, the ninth graders — all of whom are new to the division — met their grade dean, Lisa Treadwell-Kurtz, and their advisors as they began a transformative four-year journey together.
—
In Middle School, Director Matt Eskin welcomed all students who are new to the division, including students who are new to AFS and rising fifth graders who attended the Lower School last year. In the Faulkner Library, the students and their families were introduced to the Middle School faculty. Then, the new students and their buddies — a group of older returning students — moved into classrooms for ice-breaking activities and a tour of the Middle School, while Matt explained more about the workings of the Middle School to their families.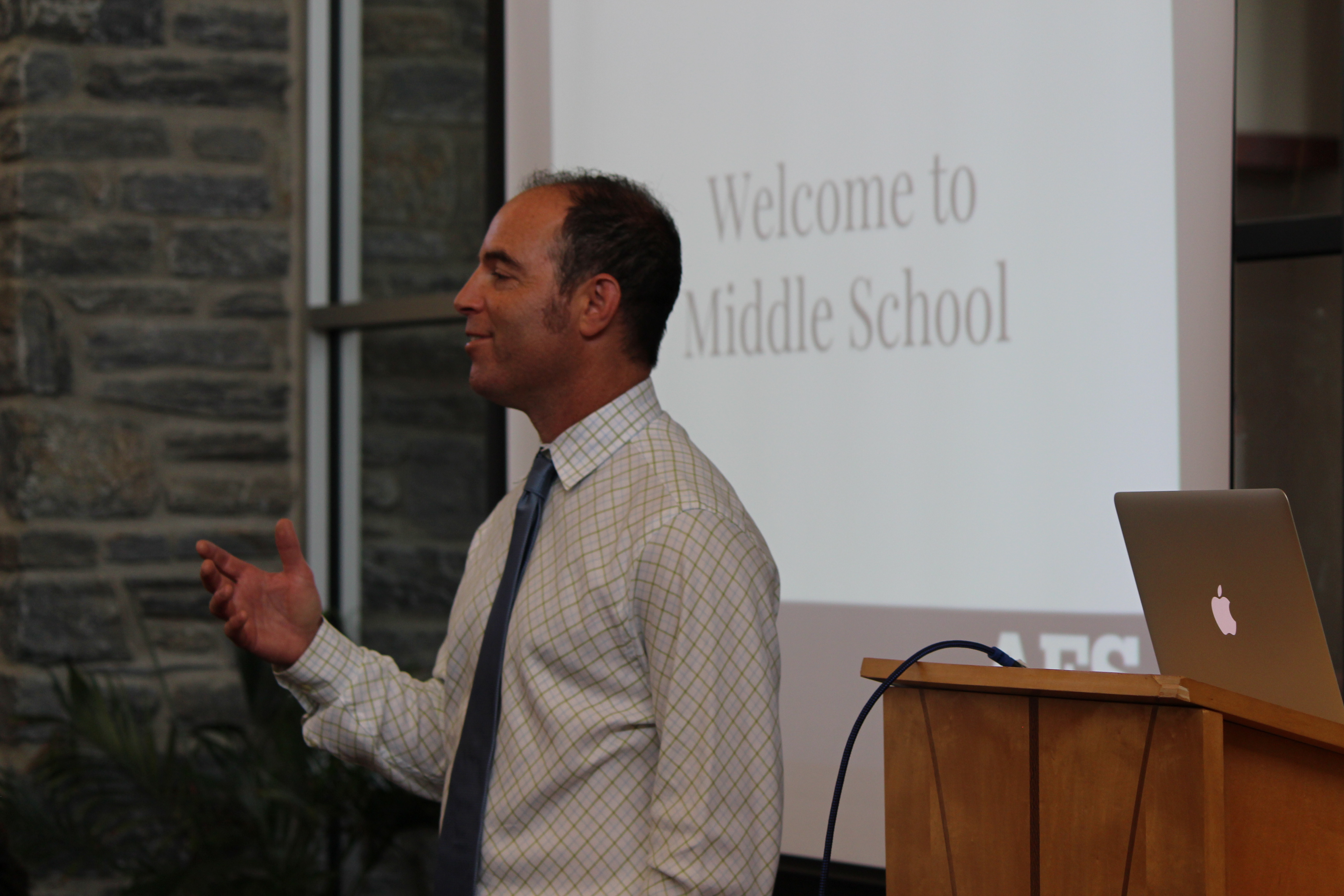 In Lower School, all families were invited to come in today with their children to briefly visit their classrooms and meet their teachers. The hallways and library were filled with parents and youngsters, some of them toting bags and backpacks, and all of them exploring the Lower School together.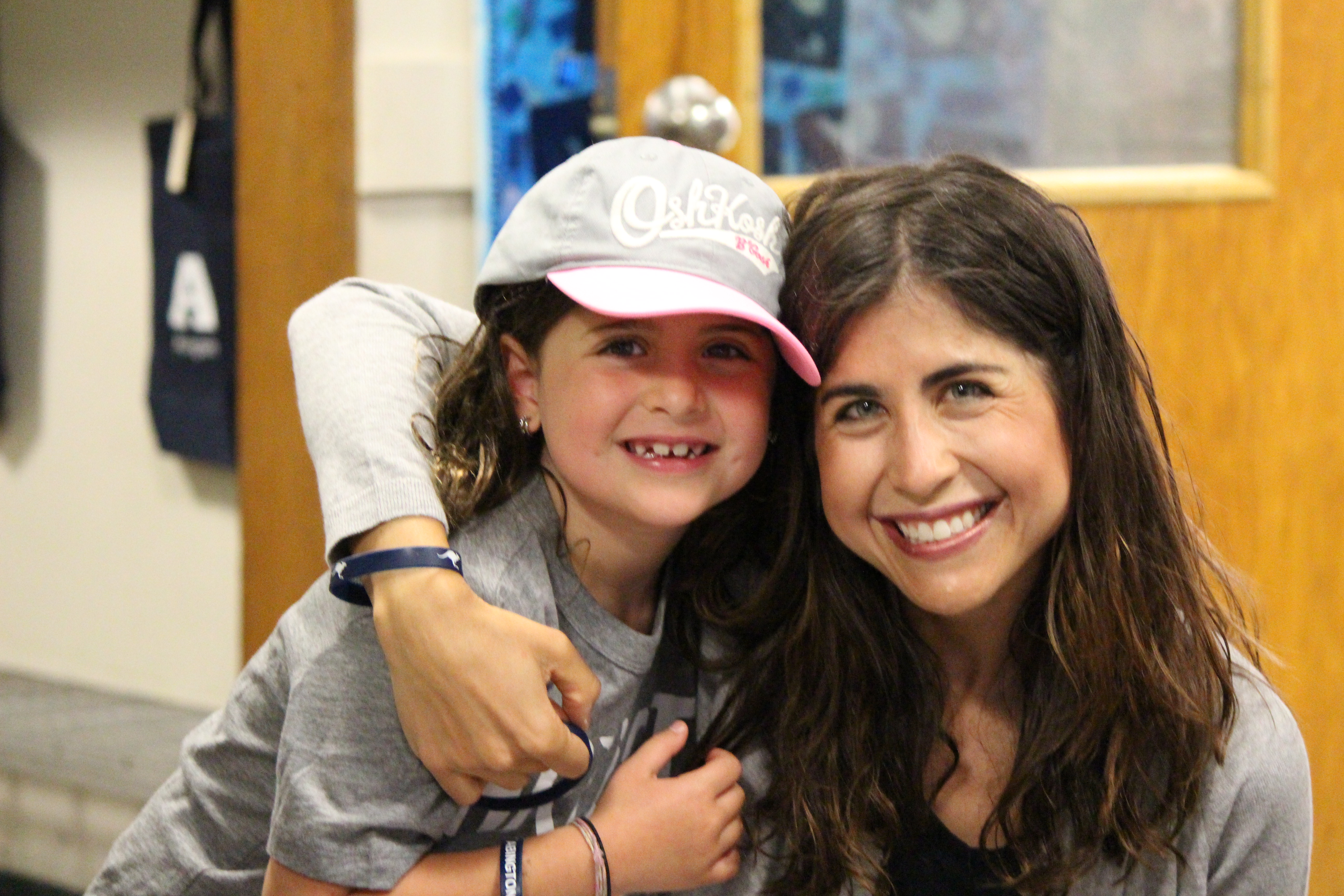 School officially opens tomorrow in Lower School and Middle School. Classes begin Thursday in Upper School.