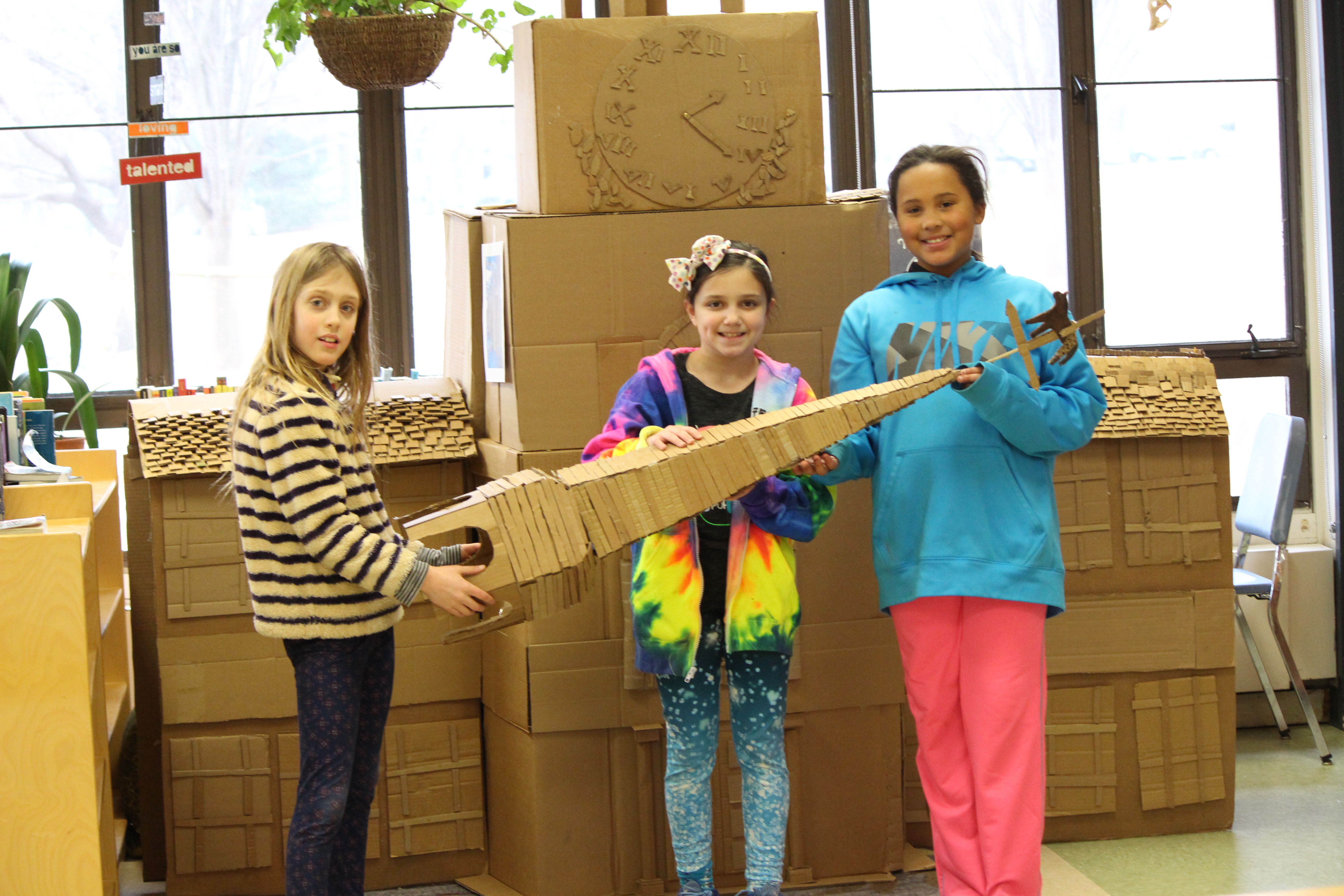 There's no doubt that our students are a bunch of builders. Just this year, we've seen Middle Schoolers construct a fort along the banks of Jenkintown Creek; an Early Childhood class put the finishing touches on a small house in their classroom, and Upper School students build towers out of wooden planks during their free time in the library.
Now, the fourth graders in Karolye Eldridge's class are showing their hands-on prowess. Since early January, nearly all the students have volunteered to join in building a replica of Independence Hall in their classroom. Working from a drawing of the historic site and using thick cardboard boxes, the students have been carefully adding details — among them a clock and rows of windows — to the front of the structure.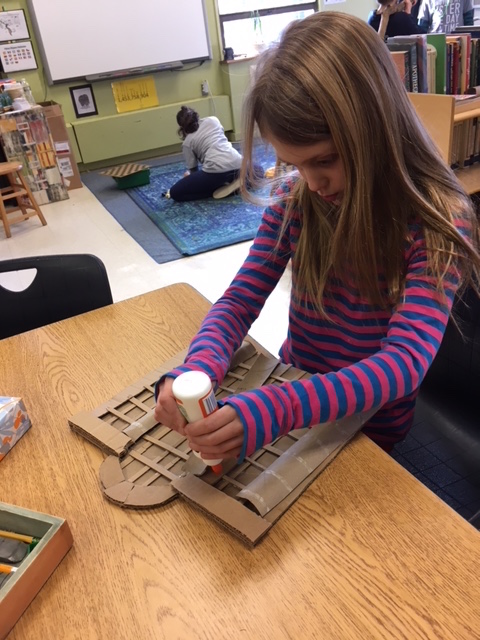 One small problem has arisen, though. The students' building is taller than the classroom ceiling. So their cupola and weathervane will have to stay on the ground until the structure is moved to a different part of the classroom, a spot with a higher ceiling.
Karolye said the idea for the Independence Hall replica came about during a weather-delayed opening in January, when she was looking for an innovative project for the kids to do. But it just so happens that this building fits right into the fourth-grade curriculum — studying Philadelphia and colonial America.