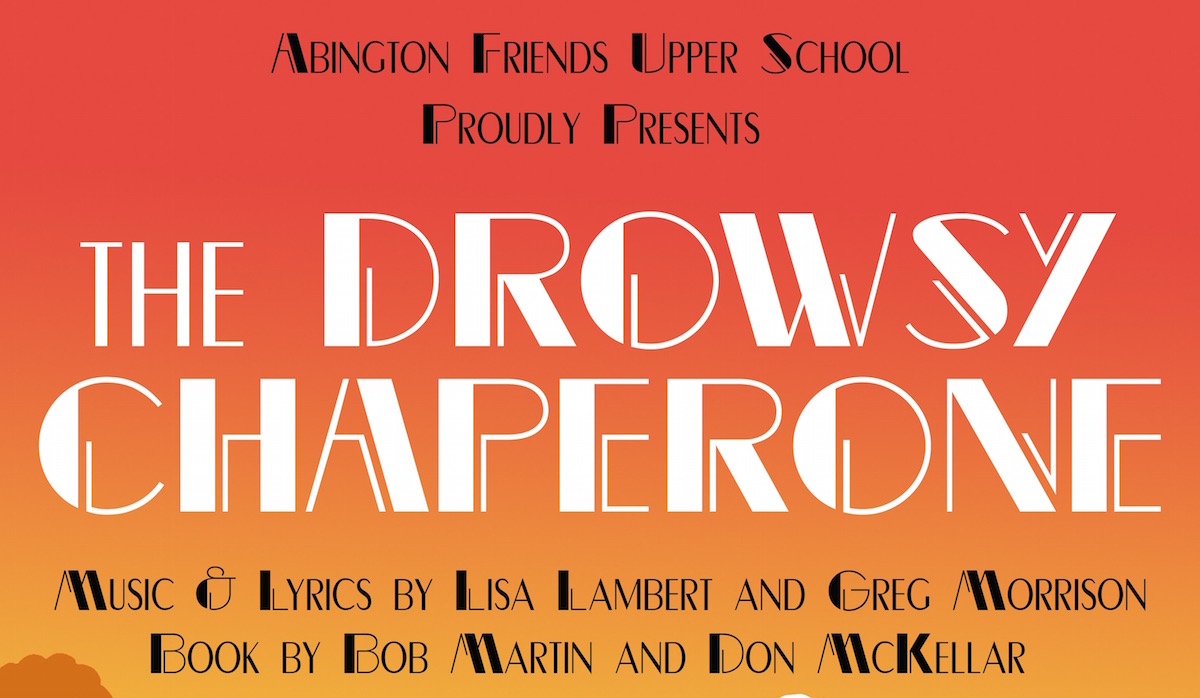 Join us on April 20, 21 an 22 when the Upper School presents the Tony award-winning musical "The Drowsy Chaperone."
Here's the storyline: When a lonely but enthusiastic Broadway musical fan offers to introduce you to his favorite show of all time, how can one say no? A joyful and unapologetic love letter to musical theatre, "The Drowsy Chaperone" offers bumbling gangsters and glamorous leading ladies as it celebrates the Jazz Age in all its excesses.
All performances will be held at 7 p.m. in the Josephine Muller Auditorium. Tickets are $12 and can be purchased at http://abingtonfriends.seatyourself.biz.
"The Drowsy Chaperone" can be enjoyed by all ages. We hope to see you there!