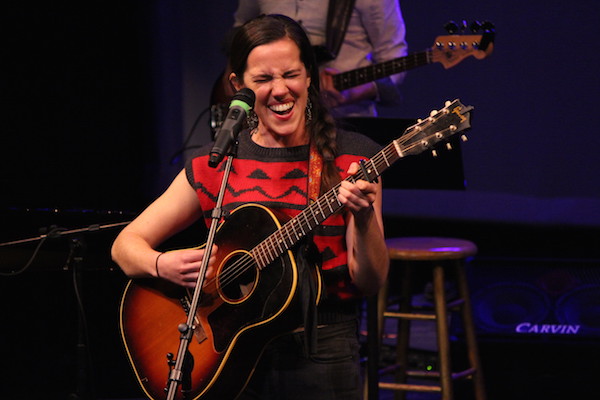 Brooklyn singer-songwriter Jean Rohe, who sings with an open heart about internal struggles, external conflicts and her hopes for a more just world, brought her music to the Muller Auditorium for two concerts on Friday.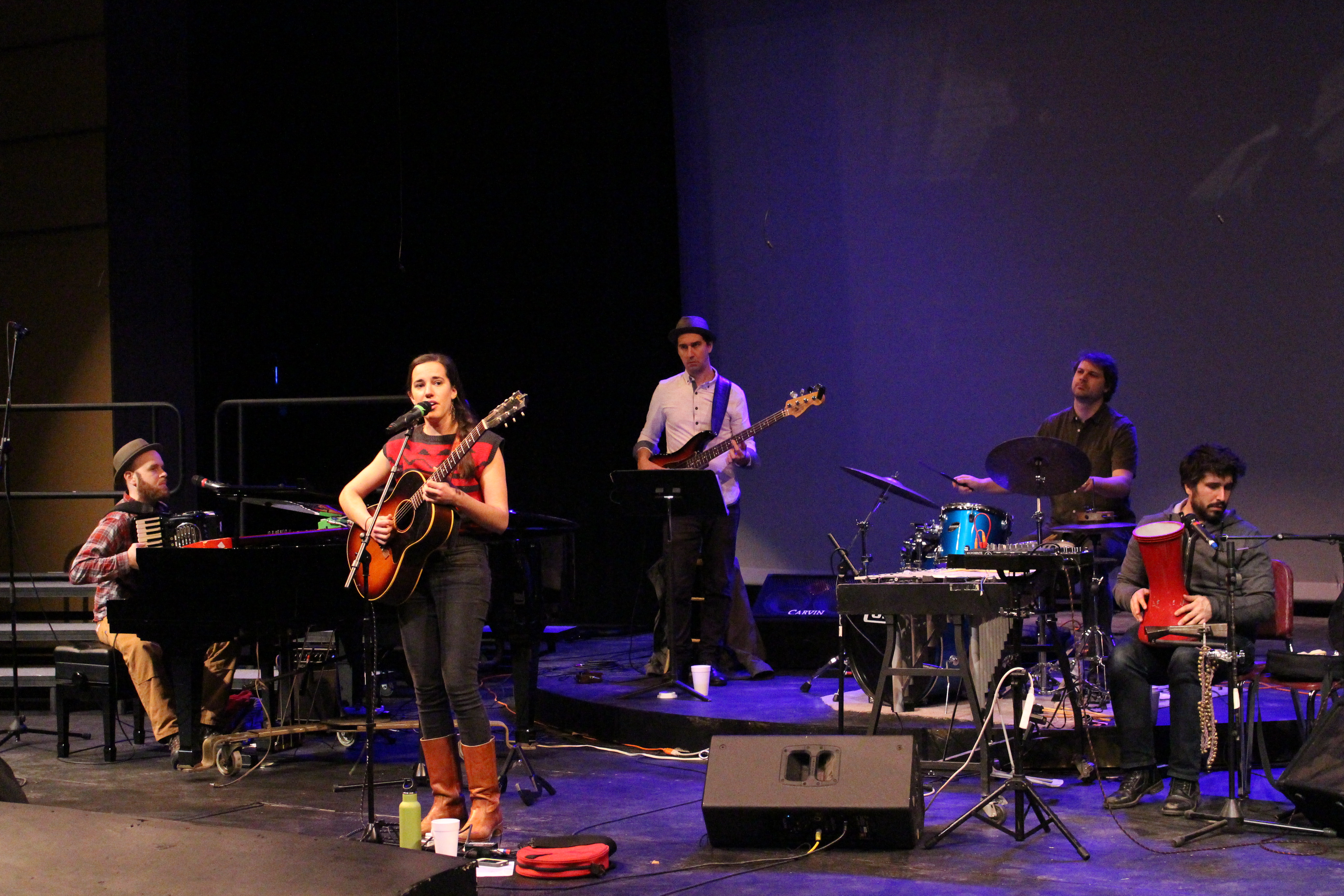 During the day, Jean Rohe and her band, The End of the World Show, performed a series of songs for students in grades seven through 12. Afterward, the professional musicians held master class workshops with Upper School chorus and instrumental students.
The visit was made possible by the generosity of the Marshall family. The annual Marshall Concert, now in its 27th year, honors the memory of Diana Parks Marshall '61 and her mother, Virda Parks Marshall. Attending the concert on Friday were several Marshall family members, including Diana's brother Jim and his wife, Nancy; niece, Hope Boccella '96, and Hope's fiancé, Brian Hague, and several family friends.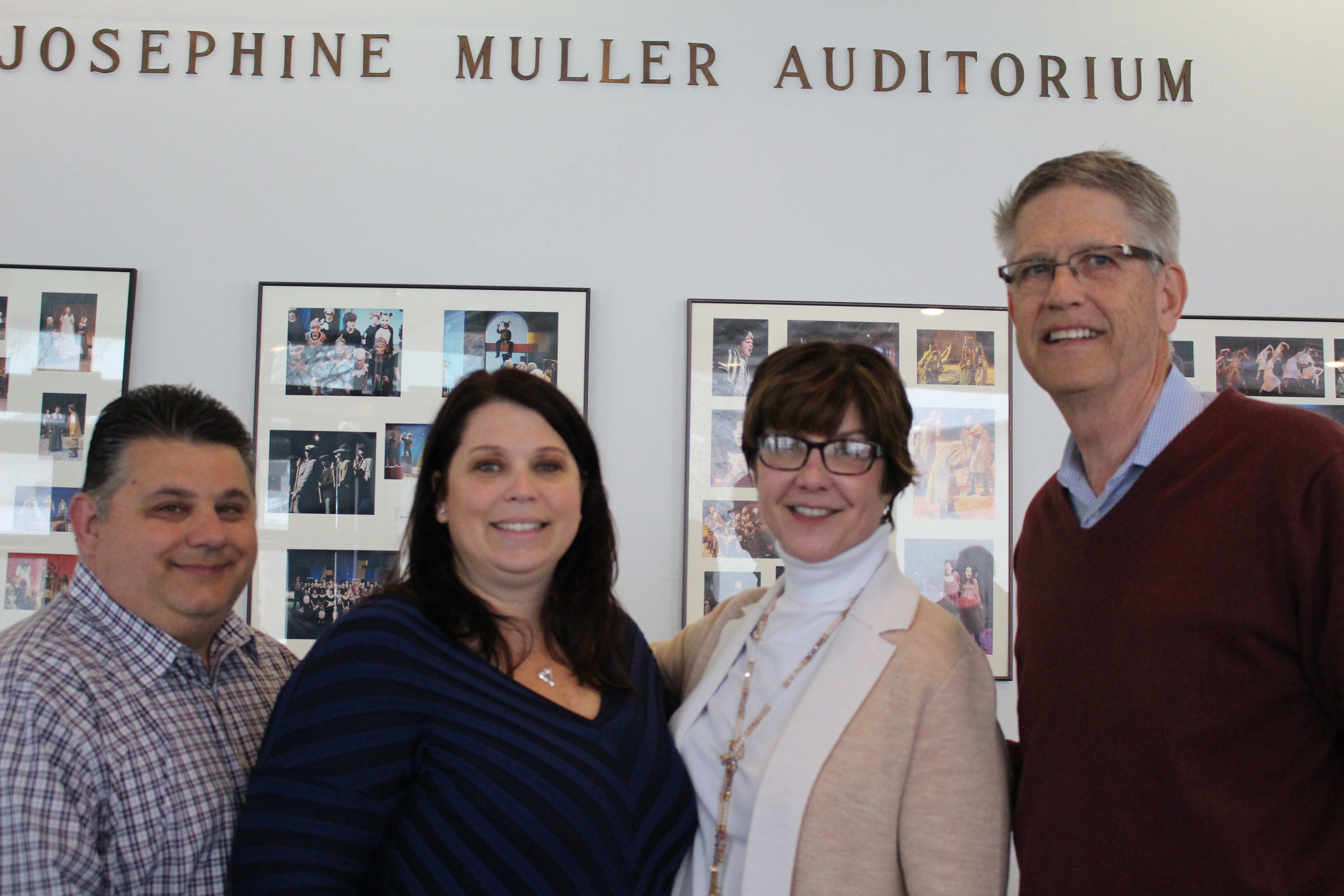 That evening, just over 100 people attended an expanded concert performance by Jean and the band on the Muller stage. The concert was part of the Abington Monthly Meeting's Lighthouse Coffeehouse Concert series and was the best-attended of its concerts so far, according to Math Teacher Justin Solonynka, a key organizer of the day's events. Visit here to listen to several songs performed at AFS.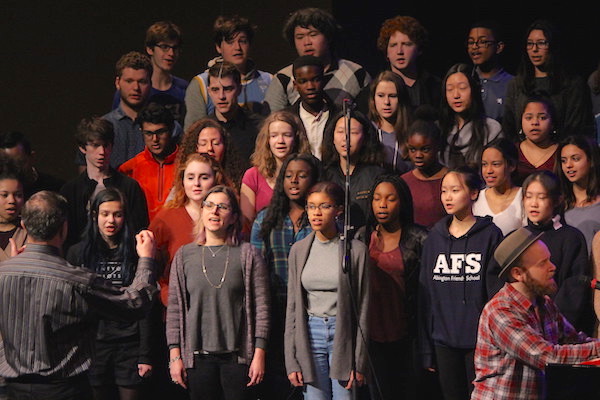 One of the most inspiring moments at both concerts occurred when the Upper School Chorus joined the band onstage in singing "Arise! Arise!" Jean has described her song, which touches on salient moments in American history and the country's aspirations for a perfect union, as an alternative national anthem.