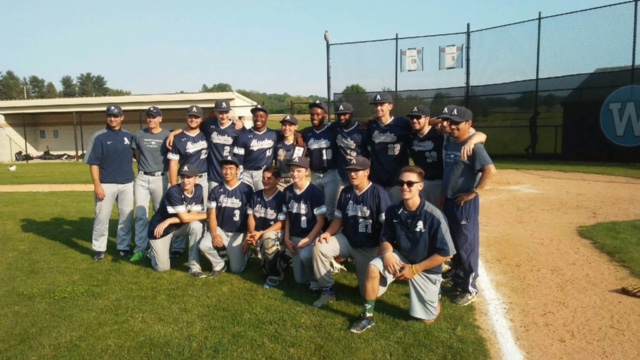 The AFS varsity baseball team won the Friends Schools League's Quaker Cup on Thursday by defeating host Westtown, 6-0.
Junior Gus Born pitched all seven innings and allowed three hits and struck out five.
The  varsity baseball team advanced to the FSL Quaker Cup finals by defeating Moorestown Friends, 6-2, in the semifinals on Monday.
Against Moorestown, sophomore Will Steinberg won his fourth game of the season. Over seven innings, he allowed just three hits, struck out three and walked four. Nick Sinni, Doug Watford and Gus Born all smacked extra base hits for the Roos, with Gus and Zach Anderson knocking in two runs apiece.
The Quaker Cup is a postseason tournament for FSL teams that finish sixth through ninth at the conclusion of the regular season.
In other athletics news, both boys' and girls' Track & Field teams will end their seasons on Saturday at the Pennsylvania Independent Schools state championships.
On Tuesday and Wednesday, the AFS varsity boys' Track & Field and varsity girls' Track & Field traveled to Friends' Central to take part in the Friends Schools League Track and Field Championships. Many AFS athletes put forth gutty performances on the hot afternoons, but especially noteworthy are medals for AFS runners Corbin Outten, Jack Balick and Sydney Smith. Corbin placed second in the 400 meters in 51.47; Jack raced to a third-place finish in the 800 meters in 2:03.53; Sydney placed third in the 110-meter hurdles in 20.83.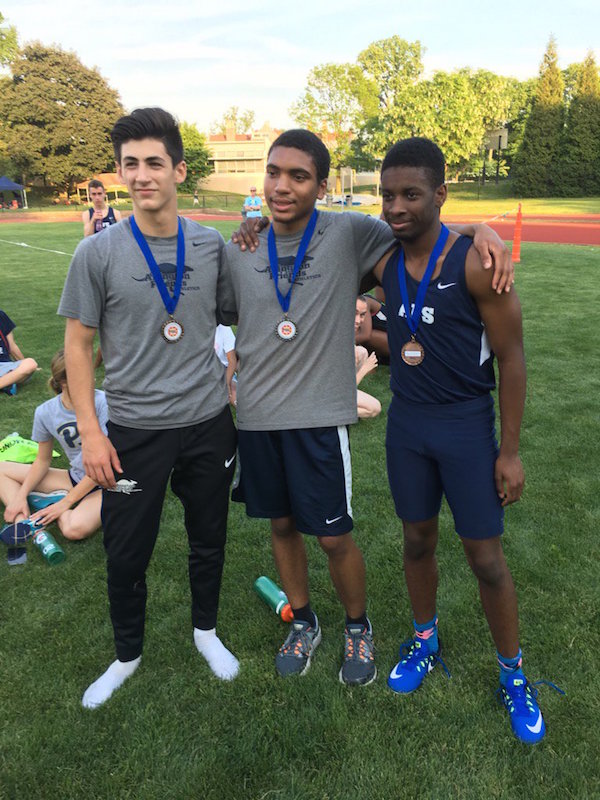 From left, Jack Balick, Corbin Outten and Sydney Smith
On Monday, AFS Varsity Golf participated in the Friends Schools League Championship at Bala Golf Club. Vijay Kumar led the way for the Roos, finishing in a tie for 8th place out of 24 competitors. Davis Shenkman, Ronan Moore and Bradley Graul also represented AFS at the championships.
In Middle School athletics, girls' Lacrosse wrapped up an impressive 2017 campaign with a season-ending 10-9 win over Moorestown Friends on May 11. With the victory over the Foxes, the first in seven years, the Roos capped the year with a 5-2 overall record.
Middle School Baseball ended their season on a winning note, clipping Friends' Central, 12-2, on Wednesday. Pitcher Kyle C. struck out nine Phoenix while Wadner S. and Khalil J. delivered well-hit balls deep into the outfield.
Middle School boys' Tennis had the distinction of playing the last home interscholastic contest of 2016-17 when they tangled with Friends Select on Wednesday. The Falcons prevailed over the Roos, 3-2. MJ K. earned an 8-7 victory at No. 1 singles by virtue of a thrilling tiebreaker win while Elias D. fell, 8-7, in the same tiebreaker fashion. Lucas G. and Denis B. earned AFS's other point with the win at No. 1 doubles.