The Year in Review
Catch up on some of the stories you might have missed from AFS this year.
AFS Educators Present at National Association for the Education of Young Children Annual Conference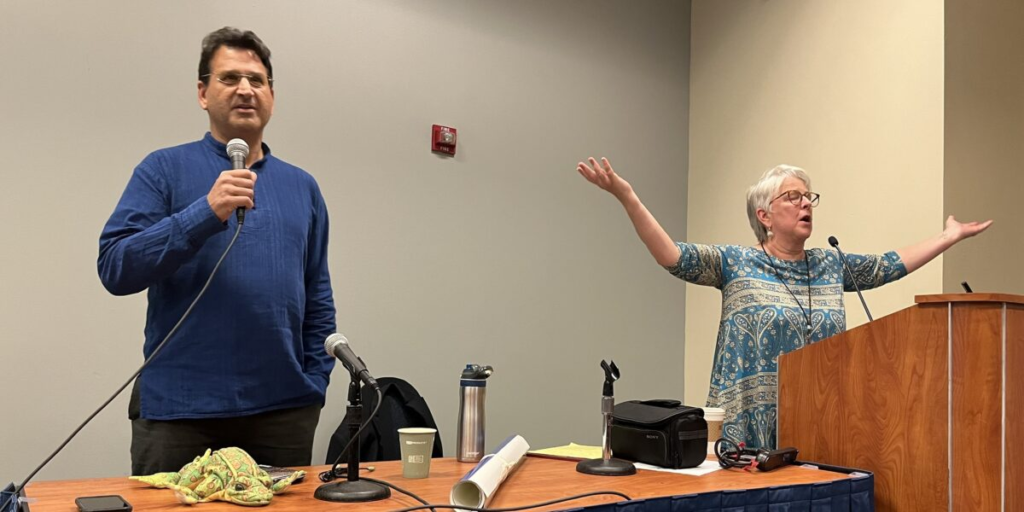 Early Childhood teacher Carol Wolf and Kindergarten teacher Raji Malik journeyed to Washington, D.C., to present at the National Association for the Education of Young Children (NAEYC) Annual Conference, a forum for educators to come together and present on research, proposals and lived experience that can help empower teachers to lead in the classroom.
Carol and Raji's presentation, entitled "The Power of Curiosity and Empathy: Centering Love and Connection in the New Normal," focused on fostering strong bonds within the classroom and relieving the new and incredible stresses that young children are facing in their everyday lives.
Exploring Racial Ethnography through Story
by Brendon Jobs, Upper School Director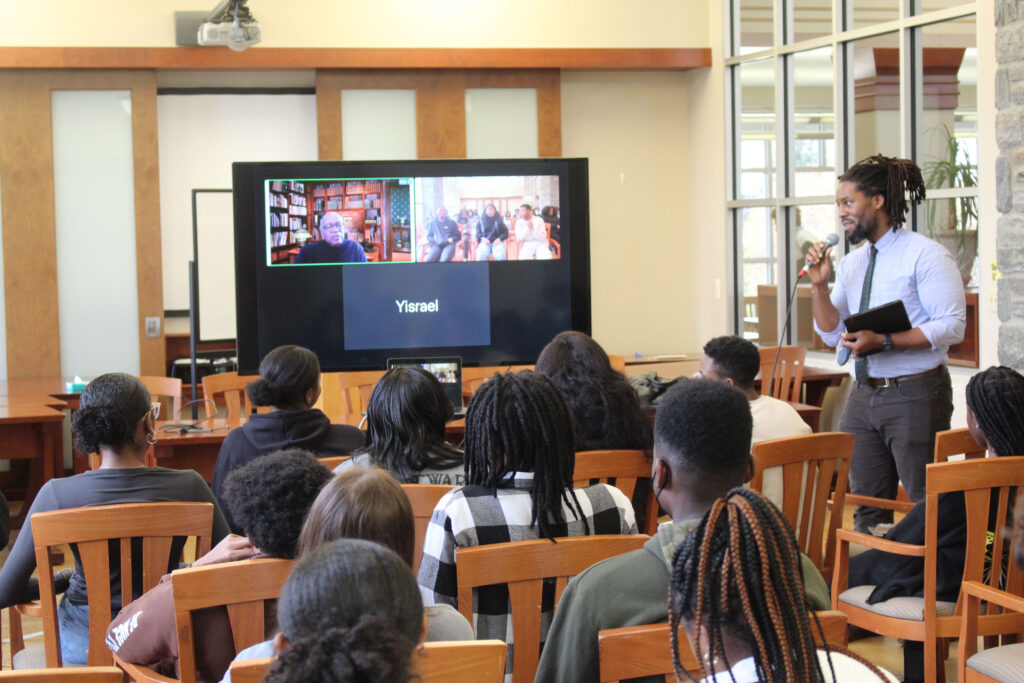 It is not every day that students in the Upper School get to speak with — and lead discussions with — iconic scholars like Dr. Elijah Anderson, the Sterling Professor of Sociology and African American Studies at Yale University.
Speaking over Zoom, students engaged with Dr. Anderson about his book Black in White Space: The Enduring Impact of Color in Everyday Life and posed important questions about the persistence of colorism, the difference between class and caste, and his personal experiences being Black navigating white spaces throughout his life.
Engineering a Way for Kids to Compare Speed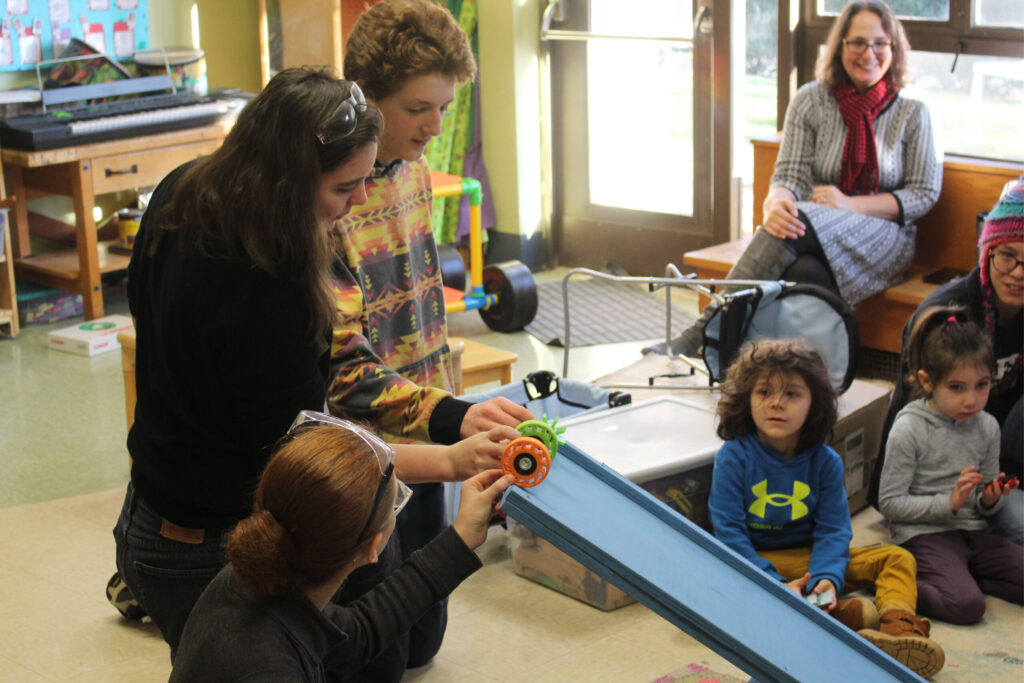 Another interesting way to explore speed, offered by Upper School Math teacher Mary Anne Wassel, would be to compare how fast two different things went. The easiest way to do that would be to release two things side by side on a ramp and see which one gets to the bottom first. Mary Anne enlisted the aid of four members of the AFS Roobotics Club to build a ramp for the class — but not just any ramp! A multi-level ramp, with multiple different angles that would be safe to play with for 3- and 4-year-olds.
The "Accidental Liturgies" of AFS Guest Poet Pádraig Ó Tuama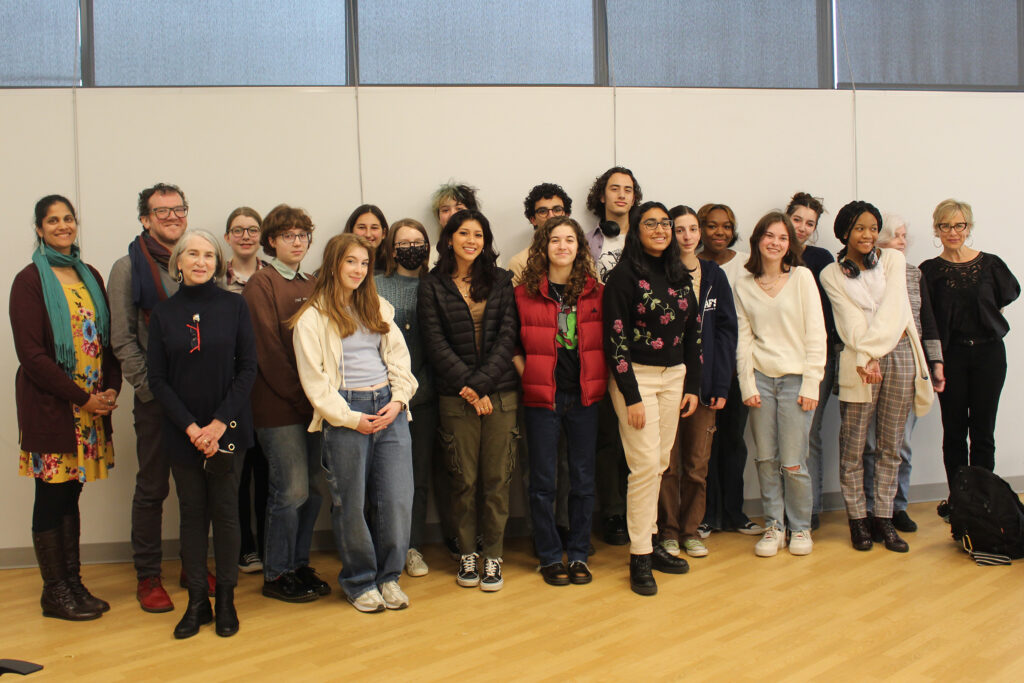 Poetry can feel intimidating, like a puzzle or a math problem to solve. It seems, often, that to understand a poem requires esoteric knowledge gleaned from years of study. But poet and theologian Pádraig Ó Tuama rejects that view. To his mind, poems are not Rubiks cubes or puzzle boxes built of lines and stanzas that must be pried open by a tenured college professor. Instead, he argues poetry is a radically honest conversation between reader and poet, grounding the experience and rendering what once seemed abstract boldly tangible.
A celebration of Black entrepreneurs, creators, educators, artists and excellence at AFS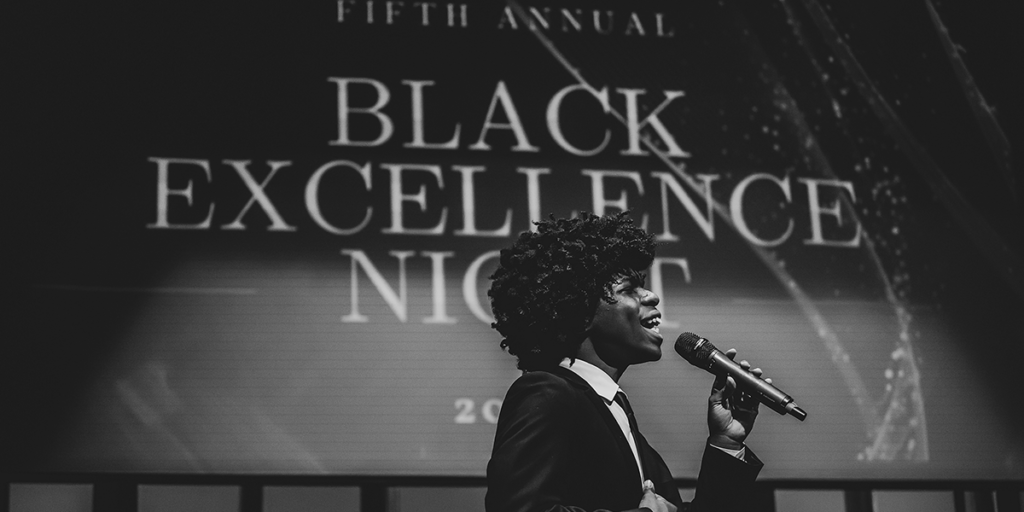 "It was a night that would touch the souls of all those who were present," writes Neveah Brown '25 in her reflection on Black Excellence Night 2023. With special guests, performances, visiting entrepreneurs and so much more, it was certainly a night to remember!
"Where Will I Use This?" Challenging the Math Class Paradigm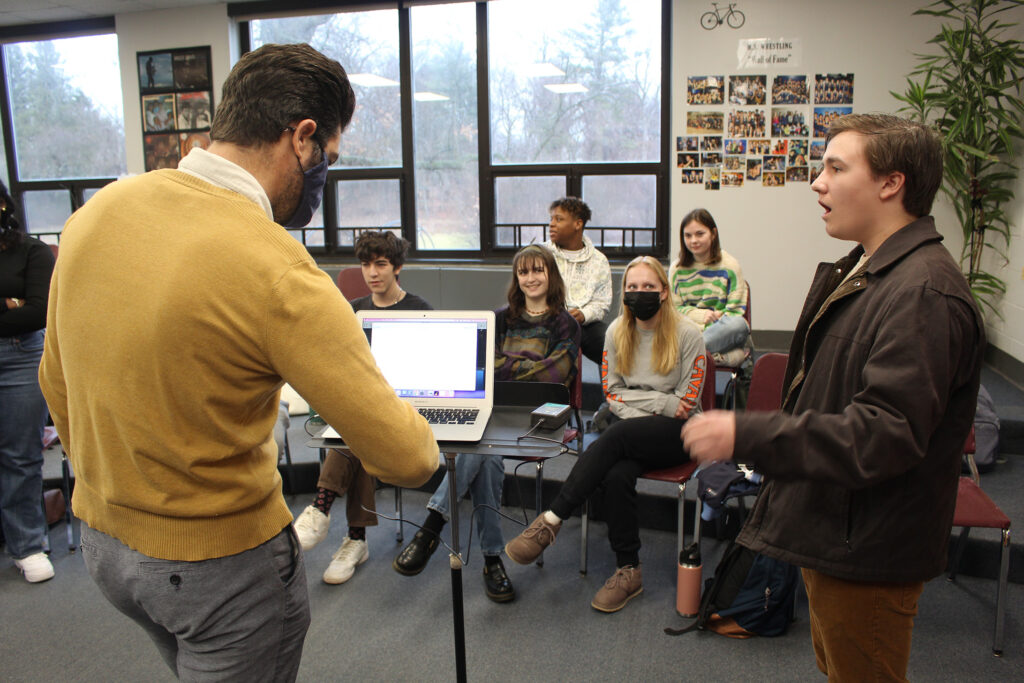 So often in the math classroom, the lecture format reigns supreme. So much of the classroom experience as we remember it involves heavy textbooks, bulky graphing calculators, and a smattering of formulas on the blackboard. But Upper School Math teacher Nathan Bridge wants to ask: what if the future of the Math classroom looks more like an investigation?
"It's the question every math student asks: 'When can I use this?'" says Karishma Levy '24. "And Nate is constantly answering that question."
Respect and Resilience on the Wrestling Mat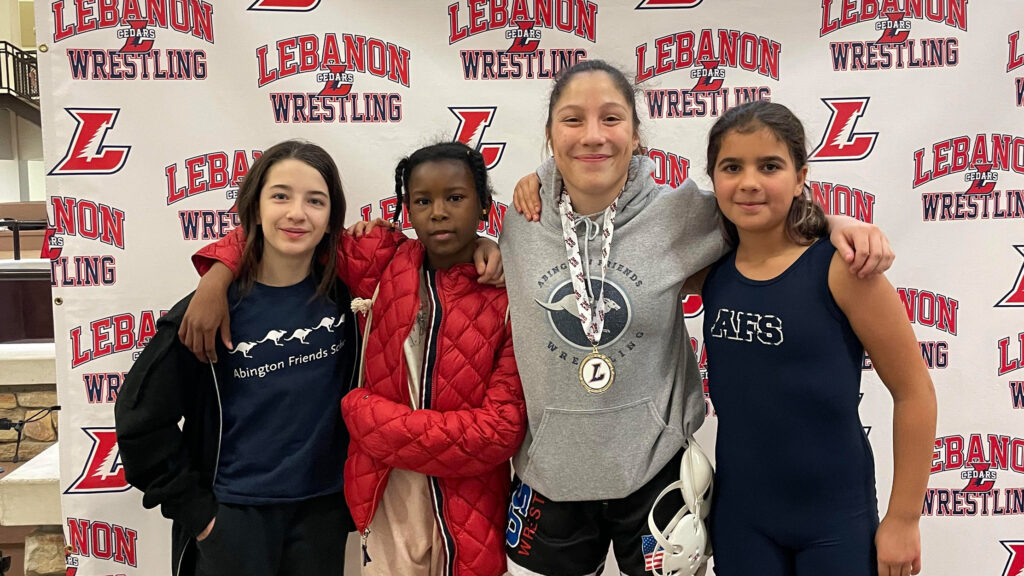 So much of wrestling seems to be about chance. Opportunities appear on the mat all the time, and you have to be prepared to take them. You might see a brief opening to pin your opponent as you grapple—but if you don't seize that chance, it might evaporate before you can even blink.
As she approaches graduation, Bella Washington-Vasquez '23 thinks about how her wrestling career began almost by chance. She didn't seek it out as she did with other sports. If you told her as a 6th grader that she would one day sign a National Letter of Intent committing to being a scholarship wrestler at East Stroudsburg University, she might not have believed you. But with incredible coaches, encouraging teammates and the support from her friends at AFS, Bella was able to see that chance—and seize it perfectly.
AFS Music Society's "Spring Jam" Festival Is a Stage-Storming Success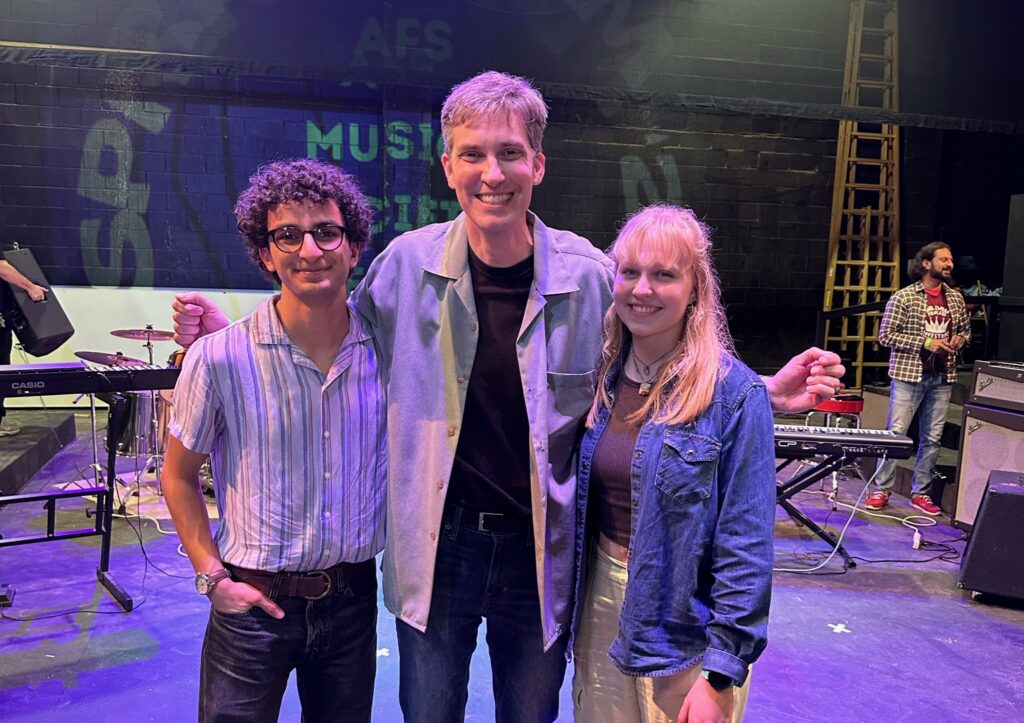 Students in the AFS Upper School Music Society had much to celebrate after the remarkable success of Spring Jam '23, a music festival featuring AFS students and faculty.
"The whole idea of the music society is to build the community around music at AFS," explains Music Society co-clerk Shalen Farahi '23. "And what better way is there to do that than getting a bunch of people together and trying to play something on stage?"
The Music Society did not charge a cover fee, but instead asked for donations at the door, with all proceeds going to Play on Philly, an organization that provides underserved children in Philadelphia a transformative music education experience. Estimates of the total amount raised were just over $1300.