1950
Gwen (Mahle; O'Sullivan) Romagnoli writes,
I imagine you do not receive many notes from alums of the class of 1950, but I would be so grateful if you could send me news of my classmates, all 13 girls of us.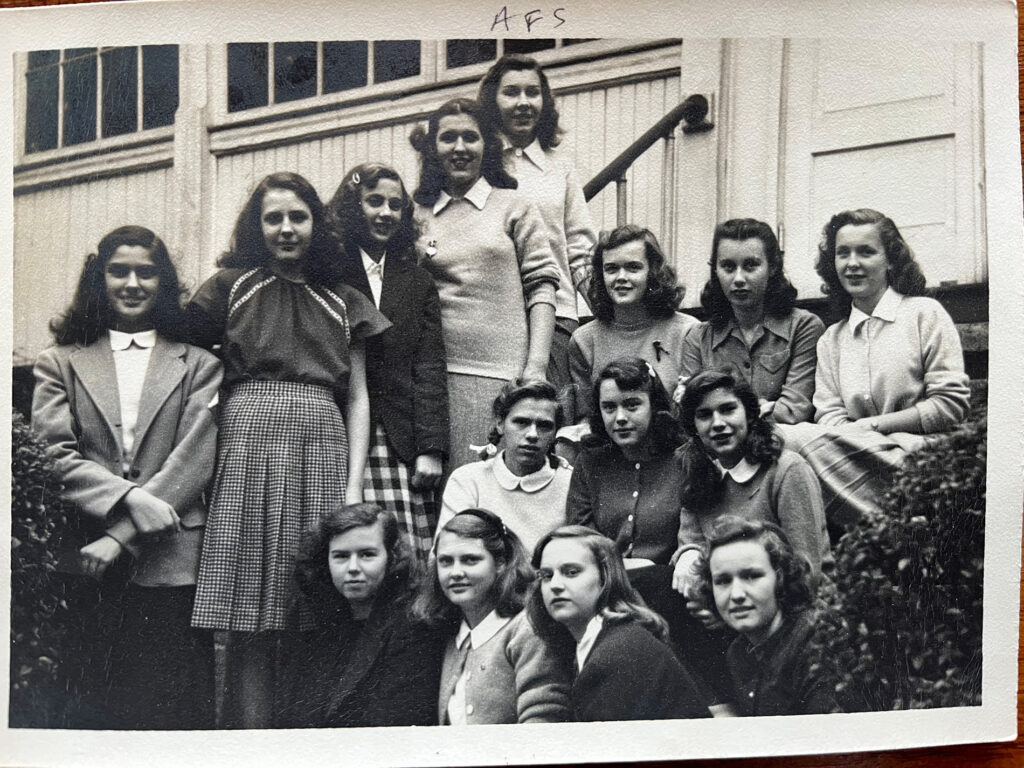 My life in a nutshell: after college, I worked in television in New York, then left for France where I got married. My husband and I then moved to Italy, first in Bari where I taught English for six years, and then in Rome where I worked for the NBC News Bureau for seven years. Upon my divorce and return to the States, I settled in Boston and graduated from law school at the age of 50. I practiced law for a number of years until I met my second husband, Franco Romagnoli, who had a TV show on PBS about Italian cooking.
We had only 12 years together before he died, but we traveled a great deal out of which came our book: "Italy, the Romagnoli Way, A Culinary Journey" about lesser known places in Italy with recipes. After Franco died, I published "Learning to be a Widow" in 2016. I also wrote numerous travel and food articles for the Boston Globe, Los Angeles Times, and the American Express Magazine.
I have one son and two grandchildren, and when I did not see them for two years due to covid, I moved to Columbus, Ohio, where my son is a professor at Ohio State. I turned 90 years old last week.
Thank you so much!
Gwen Mahle O'Sullivan Romagnoli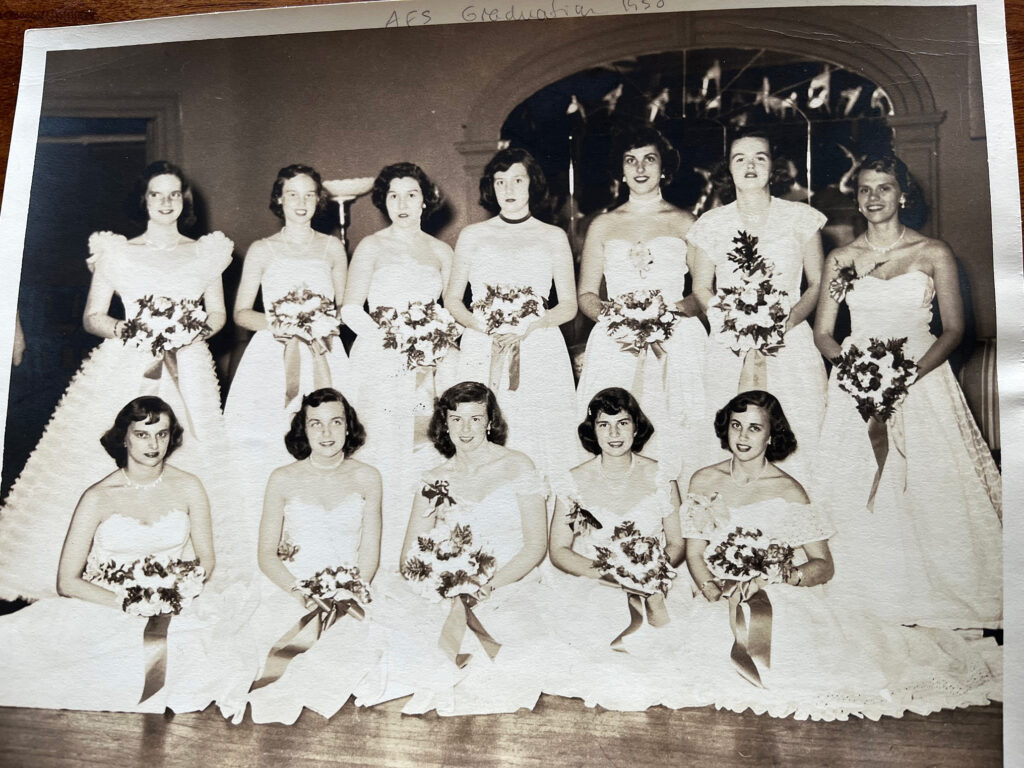 1952
Evelyn Steelman Doane writes,
How does one condense 70 years into a paragraph or two? I will always be so grateful for the education I received at AFS! I graduated from Bucknell University and taught two years, doing quite a bit of volunteering while raising my children. When they were all in school, I went back to school myself and received an M.S. in Counseling from Westchester State University. I was a guidance counselor at Abington High School and taught a very basic English course at Temple University at various times as well as playing golf at Huntingdon Valley Country Club. Both jobs were most gratifying, and I would like to think I made a positive difference in some lives. My husband's family was from Cape Cod and it was his dream to retire there. He was able to take an early retirement and up we came! We bought a wonderful old captain's house and so enjoyed being there as well as taking trips around the United States and also to Australia and New Zealand. After he passed away in 2000, I became involved in the wonderful world of real estate. I am still working in that profession as a broker but not as busy as I used to be. The Chatham Historical Society and St. Christopher's Church were my main volunteering efforts as well as Eastward Ho! Country Club where I still enjoy playing golf although not as well as I did 20 years ago! I have been spending a few months during the winter in Naples, FL and do love that warmer weather. How fortunate I am to be able to do all I do! Again...having that wonderful education at AFS has guided me through life with the decisions I have made and the way I have conducted my life.
Evelyn
1966
Frances Conkey Trafton writes,
Marianne Zurn has inspired and organized many of us in the class of 1966 to participate in zoom gatherings about every 6 weeks or so; we started out as a book group, and now catch up on each other's news, travel, health concerns, share book and movie titles and more! It's been a delight to reconnect; thank you, Marianne and all of you willing to zoom!
1969
Jennifer French writes,
I'm still in Flourtown, PA with husband Eric Abraham—but we've begun a house concert series called Another Chance Cafe in our (new) livingroom. For more information, send us an email at anotherchancecafe22@gmail.com. We are just adding a livestream option to our live shows for those too far afield to visit!
1969
Robin Becker writes,
Robin Becker retired from the English department at Penn State as Liberal Arts Research Professor Emerita. In September, she will join a group of French-language learners in Montpellier for two weeks of classes. In January, she'll head to Vietnam for a month with Overseas Adventure Travel, a Boston-based travel group. She is currently working on her New and Selected Poems and continues her study of classical violin, especially the Bach presto.
1970
Heather Saunders Estes writes,
Heather Saunders Estes '70, also daughter of Nelson Saunders the business manager at AFS when she was at school, just had her third book of poetry published in February, 2023. It is about the gratitude, fear and appreciation of living through the pandemic years cloistered with 3 others in their house on a hill in San Francisco: "All in Measure: A Book of Hours, 2020–2023." She thinks often of the quietness of the Quaker experiences as she writes her poetry.
1975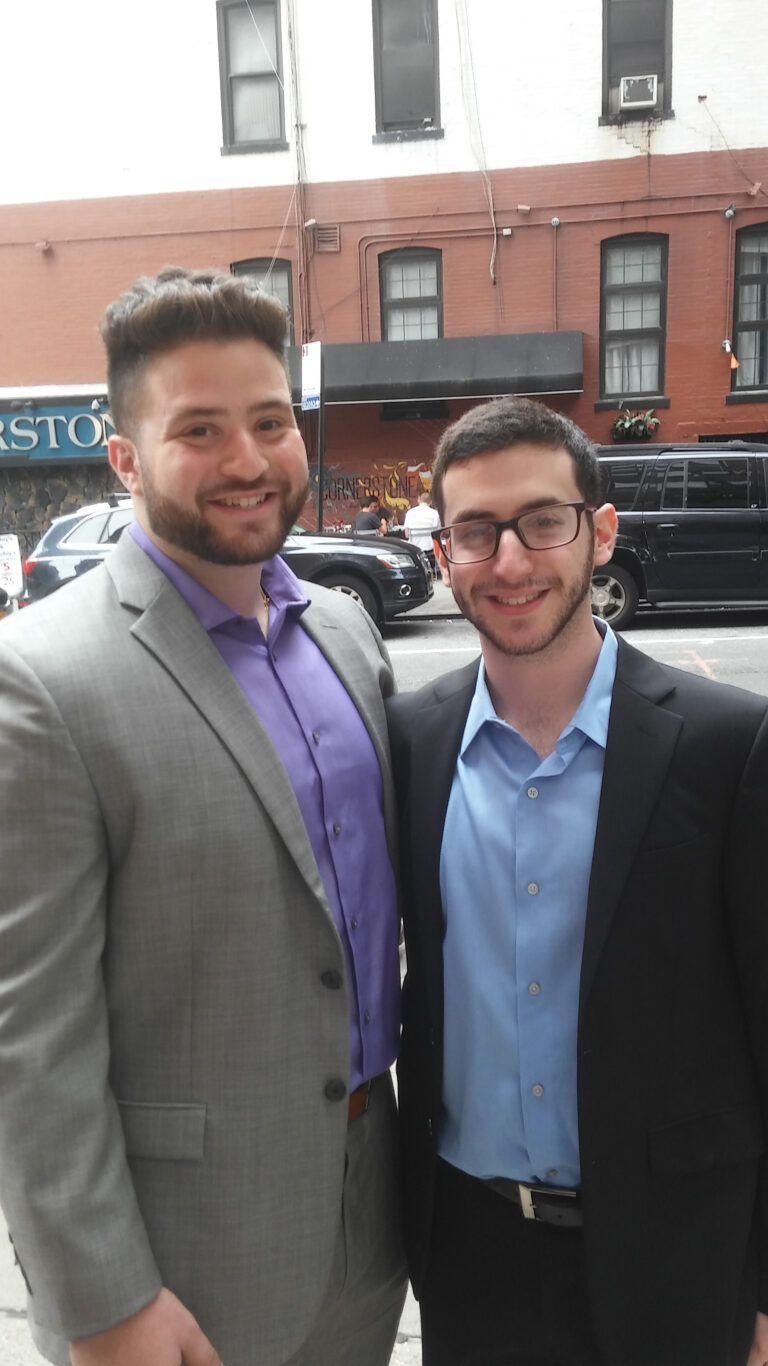 Marci Goldshlack (Abramowitz) writes,
I'm doing well continuing my work as a corporate trainer for Star Group in Newtown, and consulting on the side. Look for me doing occasional stand-up comedy at some area comedy clubs which I've has been doing for fun since 2008. My son Jacob is getting married in August, he and his fiance live close by in Harleysville, and my other son Ellis resides in the city. I've stayed connected with fellow classmates Sindy, Dutton and others. Our 50th will be here before we know it!
1975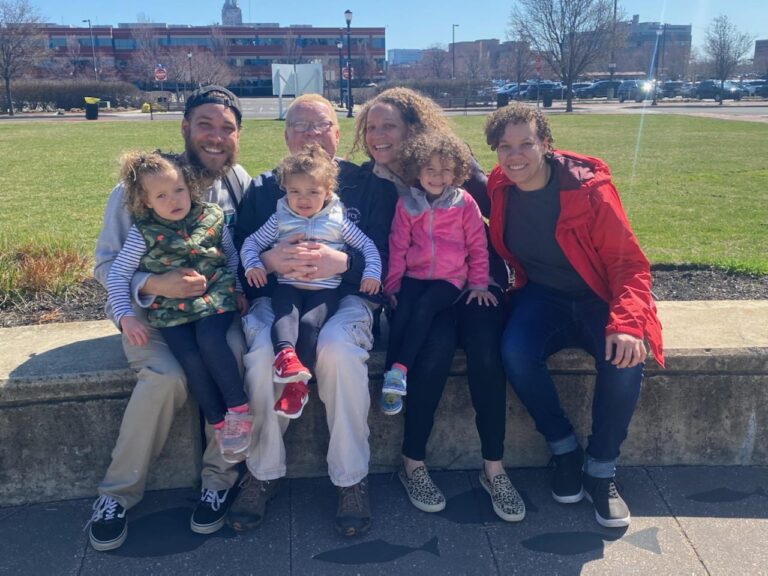 David Thomas writes,
Dave is retiring from 43 years of teaching, 35 of them at Friends' Central School. He looks forward to spending time with his wife, Deb, children, Amy, Becca, David, and five grandchildren.
1976
Leeanne (Rebic) Hay writes,
I was a featured guest of "The Morning Show" on MPR News hosted by Angela Davis (Minnesota Public Radio). The topic of the show was revealing a life-changing family secret from a DNA test. We discussed my book, NPE: A STORY GUIDE FOR UNEXPECTED DNA DISCOVERIES.
1977
Clifford Hudis writes,
AFS instilled in me a belief that one person could make a difference and that many people, working together, could do even more and that has influenced every step of my career over the 4 and half decades since I graduated. After medical school, residency and fellowship I worked and did research as a medical oncologist focused on breast cancer, traveled globally as a teacher and volunteer, and helped establish standards of care for this disease. Through that work, I began to understand that there is also opportunity to contribute to change at scale - whether through accelerating research, broadening access to care, or providing educational programs. And that is the reason, that while I still see patients at Memorial Sloan Kettering (as an unpaid volunteer), since 2016 I have served as CEO of the American Society of Clinical Oncology (ASCO). With nearly 46,000 members around the world representing every aspect of the cancer care and research spectrum, we work to speed research progress and make a world where every patient has access to the best possible care no matter where they live. My desire to take on this role was a direct result of my education and formative years at AFS where I learned that one person can make a difference and many people can change the world.
1979
Jill Goldman-Callahan writes,
I retired from teaching art three years ago and now am so happy to spend my time as a full time studio artist in Concord, MA, following the trail of spontaneity in paint.
Follow her work at https://www.jillgoldman-callahanstudio.com/
1979
Scott Peirce writes,
After 40 years of working in various parts of the country, which included Houston Texas, San Francisco California and others I have finally retired. I have come back to the east coast and settled in Jamison Pennsylvania with my partner Christina and have been to few AFS events since returning. WOW does campus look different, it's also nice to see the meeting house hasn't changed.
1980
Jennifer Heacock Brooks writes,
I am still in the field of Early Childhood Education. I obtained my Bachelor's Degree in Early Childhood Leadership and after a long time teaching in a classroom, I am currently the Education Coordinator at a private child care center. Sometimes I miss working directly with the children, but I love helping the teachers interpret the curriculum and facilitating their work in the classrooms. It is a very challenging position, but every day is different and it is certainly never boring! I am looking forward to retiring in a few more years. I want to spend more time traveling, in my garden, and with my grandchildren.
1983
Mimi Laver writes,
My life's journey brought me back to Philadelphia a year ago! In 1998 I left for Washington, DC where I met my husband, raised two incredible kids and worked at the American Bar Association Center on Children and the Law. In the spring of 2022 I was offered a great job as the Chief of the Child Advocacy Unit at the Defender Association of Philadelphia. The timing was perfect - my daughter was graduating high school and heading to Oberlin College and my son was finishing his junior year at the University of Vermont - and I was ready for a change after 24 wonderful years at the ABA. It has been an exciting year leading an office of 70 incredible advocates and reacquainting myself with the Philadelphia legal community (not to mention the fun of being close to family and friends). I'm happy to be back and looking forward to connecting with classmates!
1994
Marney Jurist-Rosner writes,
Hope all is well with Class of 94 and everyone! I'm living in Chattanooga, married and loving life. Take care—and if you're in the Scenic City, you should find me.
1996
Matt Pillischer writes,
I'm still joyfully coparenting an amazing boy with Karen Meshkov ('96), still organizing with Poor People's Army out of Philly, and making his 4th no-budget feature film, a mystery/drama revolving around Norristown State Hospital, titled "A Fragile Nest." (And yes, still best buds with Clark Loro '96.)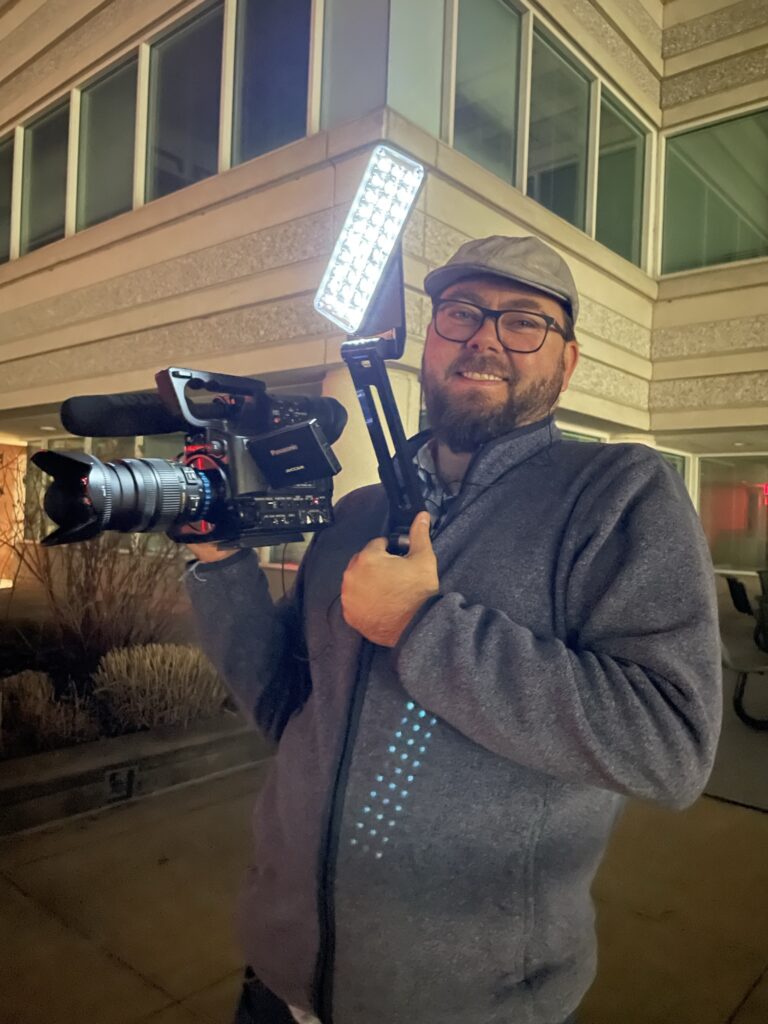 2001
Jody McVeigh-Schultz writes,
We had our second child, Colm, last April. Still in Los Angeles working in film and TV. This winter I was showrunner on a 4-Part documentary series for Amazon that will be out later this year.
2006
Emily Weiss (Deustch) writes,
Hi everyone! Life has been crazy lately! Our second daughter, Sydney, was born on the 4th of July! She's crawling all over the place and absolutely adores her big sister, Brooklyn! I'm also still teaching 2nd grade and living in New Hampshire, right outside of Boston.
2007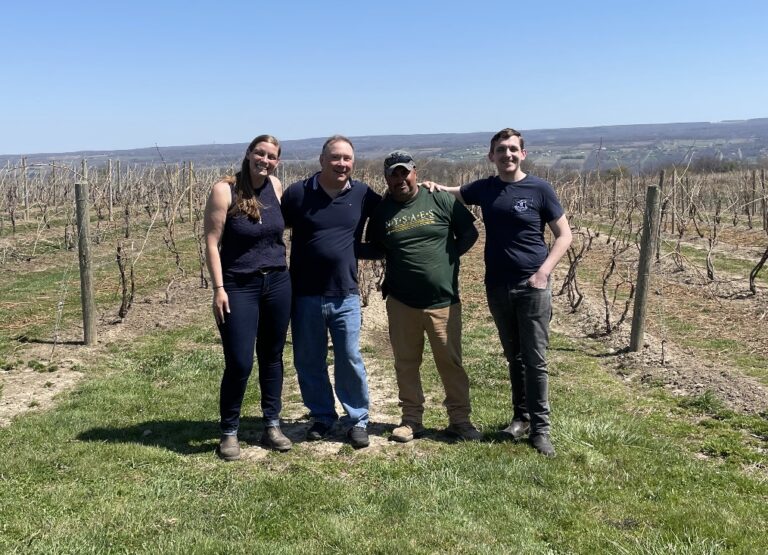 Julia Hoyle writes,
Kelby Russell and I are very excited to share that we have purchased a 70-acre vineyard (55-acres planted) in the place I now call home, the Finger Lakes of NY. It is located on Seneca Lake and Kelby will be managing the farm. I will remain as the head winemaker for Hosmer Winery, working for the Hosmer family, where I have been since late 2016. If you are ever in our neck of the woods, feel free to look up our AirBnBs (Winemakers' Idyll and Winemakers' Retreat) located adjacent to our home in Geneva, NY.
2007
Michael Axelrod writes,
Hi AFS family! After experiencing the tumult of the pandemic I knew I wanted to change career direction. I went from acting to applying and being accepted to NYU Silver School of Social Work in 2021. I graduate this month (May 2023) and hope to work with the LGBTQ community and also people living with HIV. I hope to provide psychotherapy in a community mental health setting and provide anti-oppressive support to marginalized folks who could not normally access therapy.
2008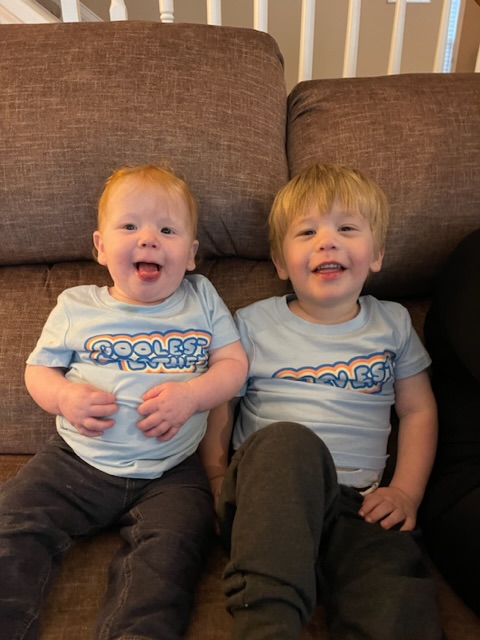 Rachel Zatcoff (Jakubowitcz) writes,
I am the proud Mom of Jacob (May 2020) and Benjamin (March 2022), working and living in Bucks County, PA. Let's connect!
2008
Sarah Churchill writes,
Sarah Churchill, Class of '08 was married to Steven Mumblo on September 10, 2022 in Denver, Colorado. Meredith Allen (Dixon) '08 was in attendance for the big day. Sarah has been residing in Denver for 10 years now, and loves her career as Director of Business Development for a hospitality procurement firm, Benjamin West. Sarah and Steven bought their first home in June 2020, and love to enjoy all the activities and scenery that Colorado has to offer, such as skiing, and hiking with their Australian Shepherd/Samoyed mix named Kiva.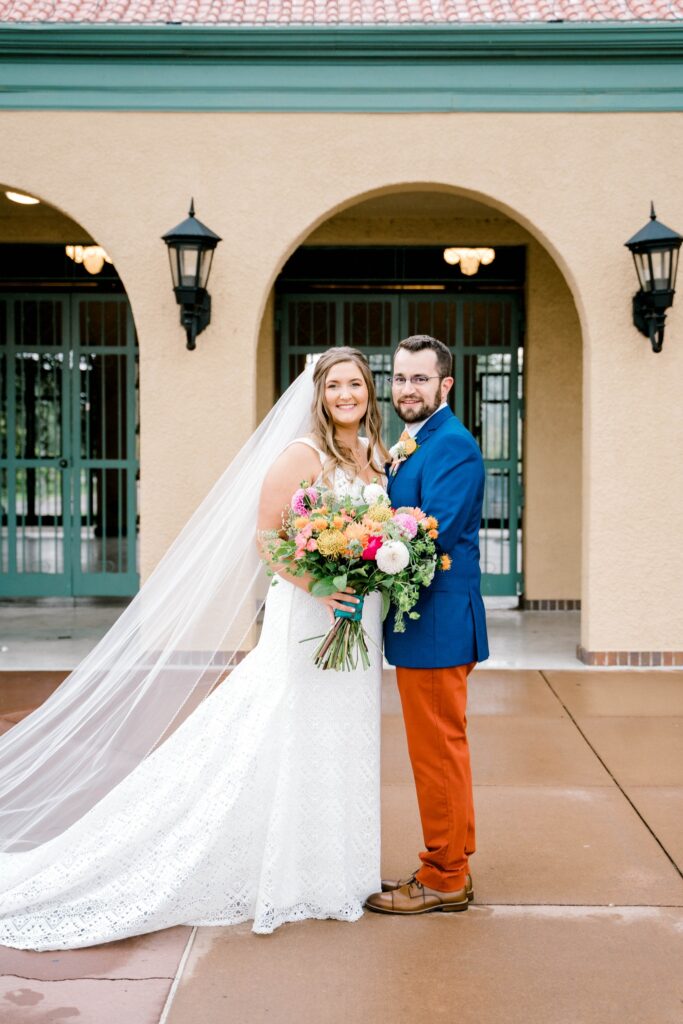 2008
M Wilk writes,
Hey fellow alums. I've been working for the City of Philadelphia for the past 10 years, got married in 2019 (Ben Kaplan '08 was my best man), and I've been working as a labor union organizer in my spare time for the past couple years.
2011
Alex Zega writes,
After completing my residency in Oral Maxillofacial Surgery at Montefiore in the Bronx, I am excited to be moving back to Philly to start in private practice at Commonwealth Oral and Facial Surgery. I cannot wait to be closer to many of my friends from AFS again and enjoy life after residency!
2011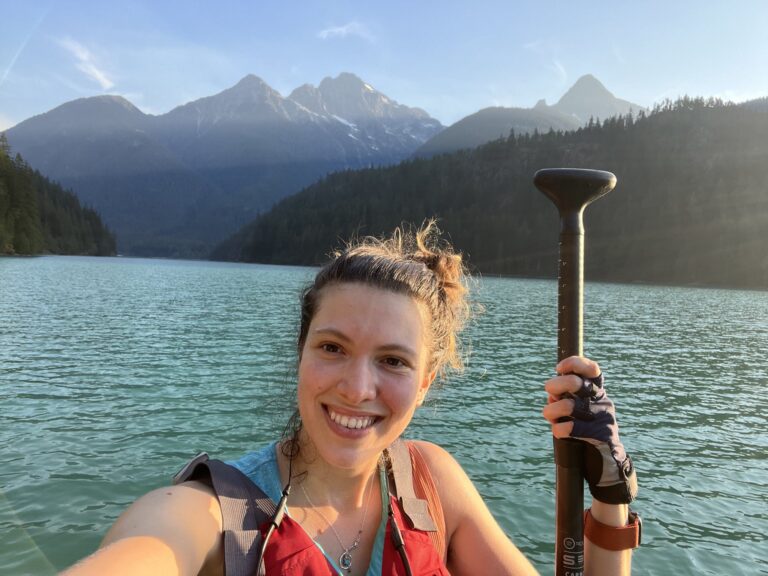 Maria Ratskevich writes,
Over the last few years, I've been living in NYC and enjoying work as a product manager at early-stage tech startups. I'm still frequently in touch with my closest friends rom AFS. I actually took a weekend stroll around campus when we visited Philly recently; they wanted to see this special place that I have so many fond memories of. Dance was a big hobby for me for a while (contemporary, hip hop). Recently, I've shifted to more "outdoorsy" stuff… I spend lots of free time camping and paddling (yes, you can paddle in Manhattan!) and I've solo-roadtripped across the country and back – twice!
AFS will always be where I learned to think critically and creatively, to try new things without fear, and find joy in community. Thank you to all the faculty and staff for making AFS the place it is! :)
2013
Allie Rubin writes,
Hi to whomever is reading this. I graduated in 2013, which I can't believe was 10 years ago at this point. Since graduating, life has taken me in so many directions and to so many places! A couple of highlights from the past few years include finishing my Masters in Architecture, moving to Denver to work in architecture and starting my own business. Looking forward to what the future holds and thankful for what AFS afforded me and how it unexpectedly informed my then future and now present!!
2016
Olivia Avery writes,
I want to shout out Kate Wellhofer '16 has been stage managing Kimberly Akimbo on Broadway since before its opening night- over 200 performances! It was recently nominated for eight (8!) Tony Awards including Best Musical, and has been named the best show this year by critics. It is genuinely funny, heartbreaking, and beautiful, and I am so proud of her.
2018
Joel Arteaga writes,
Hello friends! I will soon be finishing up my time at Clark University with my Master of Science in Management and have been enjoying a 5th year of basketball! It has been a great ride and I'm excited to see what comes next.
2022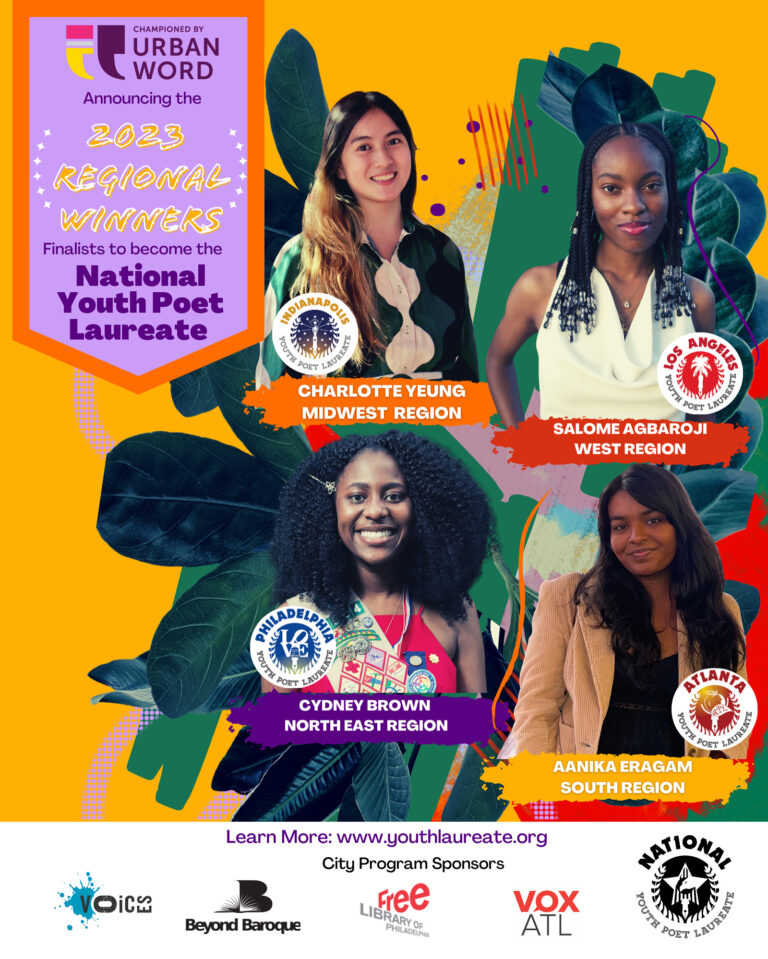 Cydney Brown writes,
I became the Northeast Regional Youth Poet Laureate and I am a finalist to become the next National Youth Poet Laureate. I am a freshman at Northwestern University majoring in Communication Studies and minoring in Black Studies.