Milestones
1
Girls Basketball Crowned PAISAA State Champions for First Time in School's History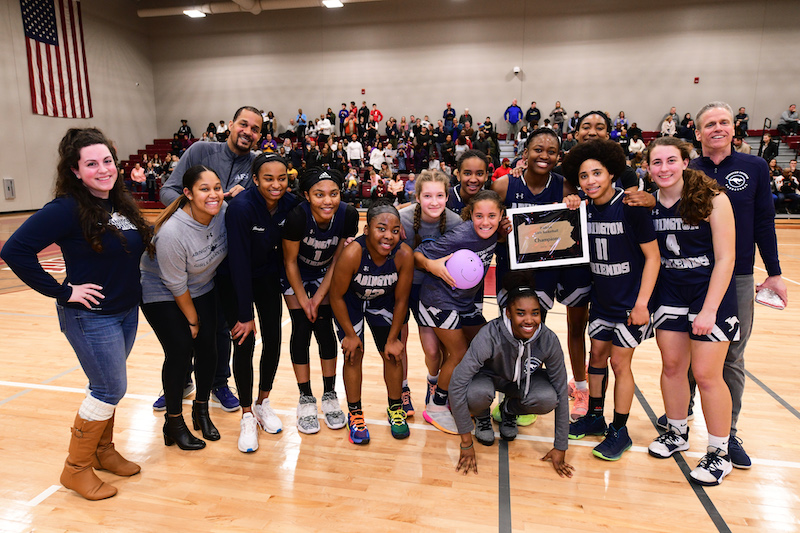 On Saturday, February 22, 2020 the Abington Friends School Girls Varsity Basketball team defeated William Penn Charter 65-59 to win the 2020 PAISAA Tournament, making them PAISAA state champions for the first time in the school's history.
"This tournament was all we had left," said AFS head coach Jeff Bond in a media interview on Saturday. "Either we were going to try to do it, or we were going to roll over. I have a bunch of tough kids on this team and they said, 'Let's go try and win the first state championship in basketball in school history. Let's put a banner up in our gym.'"
The Roos did just what they set out to do and played to win despite entering the tournament as the number 5 seed. First, they upset number 1 seed Germantown Academy 63-42, which took them to the final PAISAA championship game at Montgomery County Community College against Penn Charter.
The tri-captains of the team Paige Mott, Kendall Hodges and Jordan Smith are class of 2020 graduates. Paige is continuing her academic and athletic career at Northwestern University and Kendall is attending Montclair State University and Jordan Smith is at Western Kentucky University. On the monumental win, Paige said, "Jordan, Kendall and I have all wanted this and worked hard for this for four years and winning the State championship feels like accomplishing one of our long term goals."
Read more about Jordan's journey to WKU on the AFS website.
2
AFS Legend Mary Lynn Ellis Retires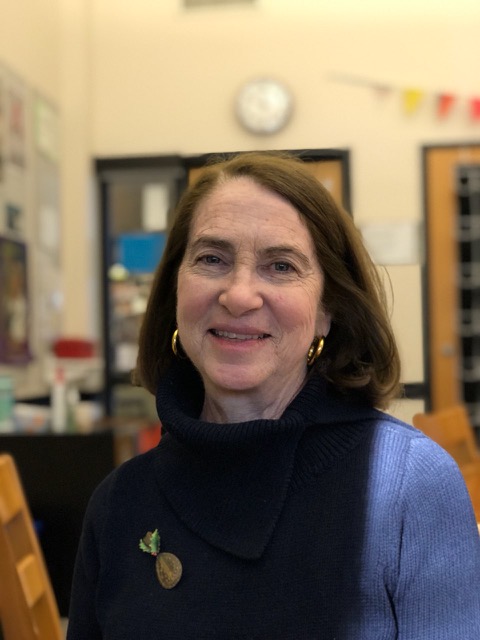 When asked how long she taught at AFS, newly retired Upper School English teacher and former English Department Chair, Mary Lynn Ellis P'01 P'03 AFSA would laugh and shrug her shoulders. "It feels like forever." The AFS community was fortunate enough to be graced by Mary Lynn's many talents "officially" for 24 years, but her connection with AFS started the moment her oldest son became a student at the school in the late 1980s. Those who know Mary Lynn would say she is a mentor, a friend, an educator, a master of instilling mindfulness and courage, a liberator, a legend. And like the poetry she adores, Mary Lynn is first, foremost and always: fierce.
In her time at AFS, Mary Lynn has inspired innumerable students and colleagues to value the beauty, strength and magic found in the written word. Her love of and talent for poetry has encouraged others to find their inner voice and create something of meaning through their writing. Thanks to the generosity of donors, Mary Lynn's poetry legacy will live on at AFS through a visiting poet program named in her honor that is scheduled to kick off during the 2021-2022 school year.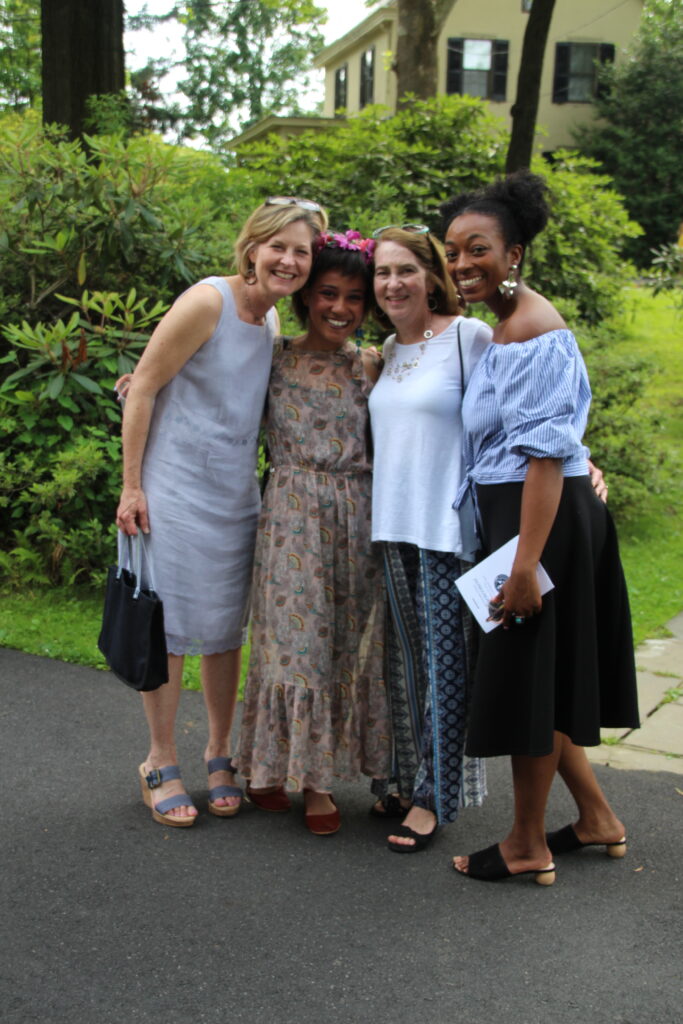 3
Cydney Brown '22 Named Philadelphia's Youth Poet Laureate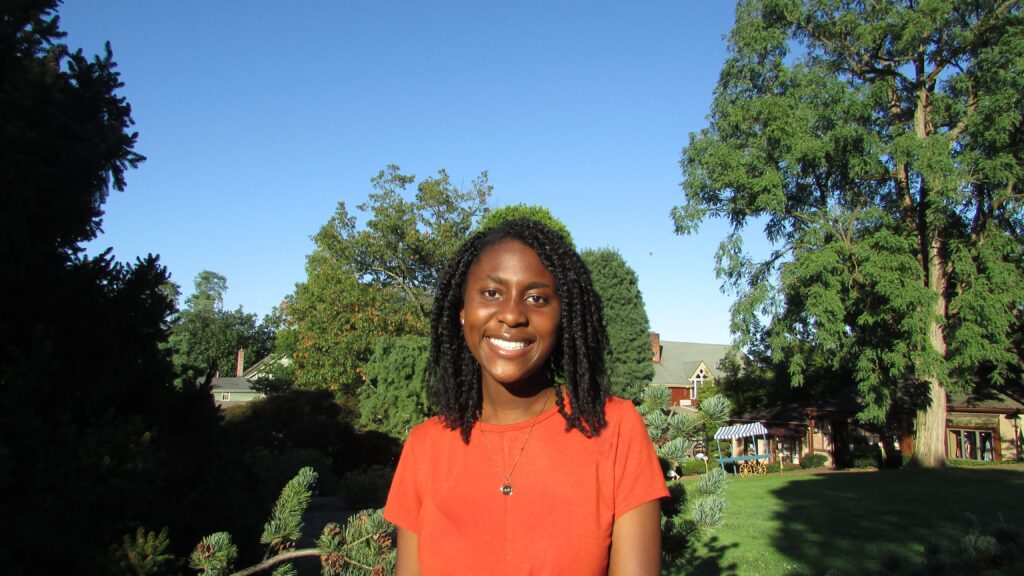 Cydney Brown '22, knew the summer of 2020 would be far from normal, but she was determined to rise against the challenges it presented. Cydney shared, "I really wanted something out of [this summer]. I said to myself, 'I'm not going to as many places as I would like to, so why don't I focus on my poetry?' Now, I have a poetry Instagram account that I'm on all the time and it is connecting me with other writers and I really enjoy that."
Over the summer, Cydney explored many opportunities to get her poetry out there and to grow as a writer. One of those opportunities was the chance to become the city of Philadelphia's Youth Poet Laureate. She submitted her application, essays and pieces of poetry to The Free Library, which manages the program. On September 4, 2020, Cydney learned that she had been named the 2020-2021 Philadelphia Youth Poet Laureate. She is looking forward to holding a series of virtual readings and youth-led conversations in the year ahead, and expressed, "Poetry is such a big part of who I am and [it] helped me express my feelings, especially during this time…So if I could create a virtual space where people could come, learn how to write poetry and then be able to share it, that would just be the best."
Civic engagement and working with children are not unknown to Cydney, who runs a youth mentoring program called Project G.O.O.D. (Girls Overcome Obstacles Daily), is active in the Girl Scouts and teaches younger kids tennis. You can learn even more about Cydney and her many gifts here.
4
A Successful Launch of AFS Everywhere
In March of 2020, Abington Friends School launched AFS Everywhere, a comprehensive educational program that sustained vital connections for students, families, faculty and staff. The AFS campus remained closed for the remainder of the school year, but the community, the relationships and the learning life were very much open. Read stories from AFS Everywhere, here.