Scrapbook
AFS Alums Return to the Classroom as Faculty Members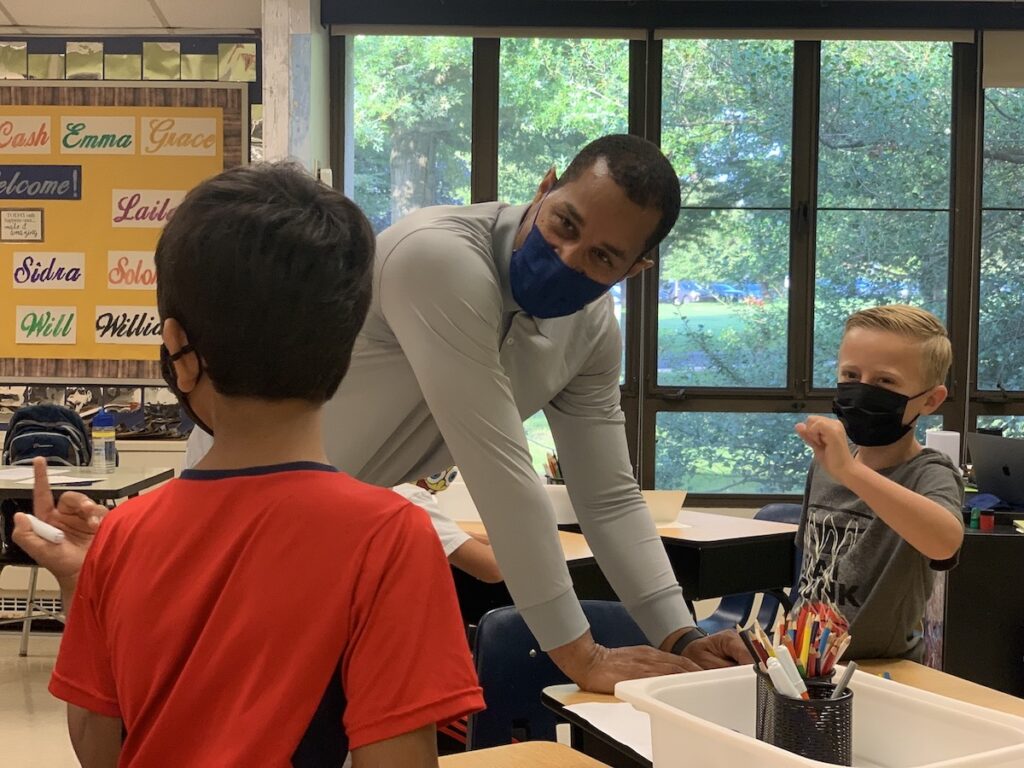 When schools across the country were gearing up to reopen their doors in the fall of 2020, teachers were feeling some trepidation and understandably so. After all, it's not like there's a handbook on how to navigate life in the midst of a global pandemic. When running a school, however, job one is manning it with individuals who have a passion for supporting, nurturing and molding young minds. Therefore, AFS put out a call to their alumni, inviting them to apply to teach during the 2020-2021 school year. A number of eager former students jumped at the chance and are happy they did so.
Jordan Louis '14 was studying Biomedical Sciences at the master level at Rutgers University but decided to make a pivot last year in order to become a support for black middle schoolers. Hired to teach seventh-grade science at AFS, Louis was touched to learn how much the students appreciated her presence, particularly the students of color. One student even wrote Louis a letter stating, "All of us black kids had someone to relate to and that felt really comforting."
"That reminded me of the importance of having representation of minority students in independent private schools, and how honored I am to have given them what they needed, even if it was just for a few months," says Louis, who is now considering becoming a professor at a historically black college. "For that, I know I have accomplished something great and have left a necessary imprint on my beloved campus."
In May 2020, Olivia Avery '16 had just graduated from college and was preparing to apply to law school. When the opportunity presented itself to became a fifth-grade teaching assistant at AFS, she went for it. During her teaching stint, she enjoyed being involved with different LGBTQA+ groups in the middle school.
"It was so inspiring to see how far middle schoolers have come in the decade since I was one of them," says Avery. "Having complex conversations about identity and marginalization with fifth- through eighth-graders can be a little mind boggling in that they tend to offer a level of brutal honesty about the world, their experiences, and their opinions that adults often buffer down. When they get to be in a space where they get to freely try to figure out their place in the world and solve problems with their peers, they end up amazing us."
Avery returned to AFS this fall as a maternity sub while she studies to take the LSATs.
Mia Panzak '17 taught fourth grade with collaborating teacher Saidah Giraud. Teaching enabled her to appreciate how each student brings their own perspective and experience to the classroom setting.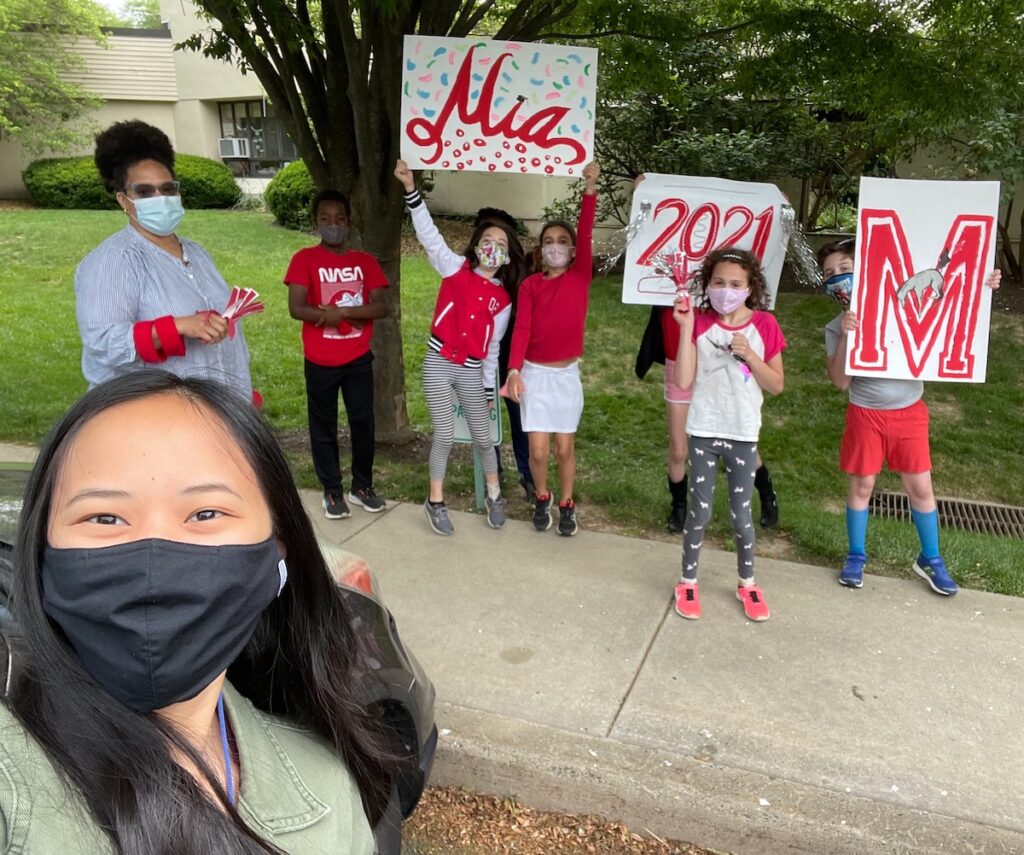 "I was challenged to meet each student where they were at while simultaneously encouraging them to lean into discomfort and step outside of their comfort zone," says Panzak. Though her future plans involve pursuing a career in the film/television industry, teaching at AFS served to inspire her in ways she didn't anticipate.
"Being around children gave me a renewed sense of optimism for our future," says Panzak. "They're curious and resourceful, constantly asking questions and pushing boundaries. I would love to work in a classroom again because that energy is contagious."
Sarah Nourie '13 shared similar sentiments after teaching Middle School Humanities and Upper School English for a semester saying, "It was a wonderful thing to see students taking on a larger role in activism both in and out of the classroom. My students were genuinely passionate about all issues pertaining to justice and equity. I was also surprised at how much has stayed the same at AFS—the values, the humble nature of the school, the focus on experiential learning and the close relationships students felt comfortable having with their teachers." This first experience teaching ignited a passion in Sarah and she is now teaching Middle School English in Massachusetts.
For Dorian Korein '15, who seeks a production management job in a theatre company, teaching cemented a perspective that he had as a student. After teaching Java Programming, Robotics, and French Conversation and Culture, he firmly believes in the "there are no stupid questions" mantra.
"As a teacher, I realized the true meaning of that phrase [because] good Lord, students, please let me know if you're not following me!" says Korein. "The shame is not on you if what I'm saying isn't working to properly explain this. Talk with me. Teaching is about communication."
In 2020, Rebecca Fisher '13 was forced to take a break with her touring company, Beyond the Bell, so she became an assistant seventh-grade social studies teacher at AFS.
"It was so fulfilling, in a year of remarkable upheaval, to return to the community and the place that has meant the most to me in my life," says Fisher. "The students gave me something to laugh about every single day, and I had the best year getting to know them. It was an honor to be a small part in providing them with the AFS experience."
After a year of teaching, Fisher learned how much she enjoys being in a school environment.
"I had no idea how much I was going to love being with middle schoolers," says Fisher, who was back on tour during the summer. "This motivated me to pursue education."
Desmond Daniels '17 has worked in education for quite some time, having worked as a summer camp counselor, extended day teacher, regular teacher, and collaborating teacher. Daniels' favorite aspect of teaching is building student rapport.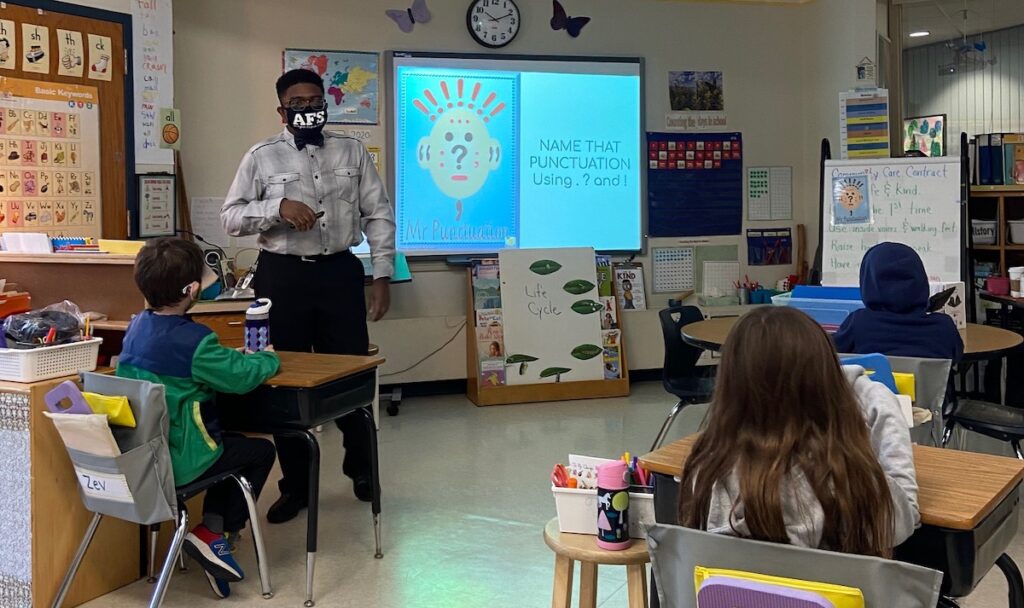 "You cannot teach students if you don't know them for who they are," says Daniels. "You have to know your students to be able to meet their needs, and I feel as though I had great mentor teachers to show me that."
Next up for Daniels, besides continuing education at Arcadia University to receive a Master's of Education in TESOL and Reading Education, is teaching second Grade in the Wissahickon School District.
"I cannot wait to bring my knowledge, teaching craft, repertoire, and Quakerism philosophies with me there," says Daniels.
See more Scrapbook