1965
Carol Margolis Coleman writes,
"I have two children, six grandchildren, and two great-grandchildren. I am a horse show judge and still judging. As for my education highlights, I have three masters degrees in Speech pathology, Audiology, and Learning disabilities. From 1978 to 1985, I owned a ballroom dance shoe business, which I sold to the Fred Astaire Corporation. I now have another business where I supply horse studs and related products called Stud Tree. I also ran a 501(c)3 foundation for aspiring equestrians for ten years, from 1999 to 2008."
1972
Lynda Martin Paquette writes,
"Rather than a note about me, I'm looking forward to catching up with all my classmates when we have our 50th class reunion in 2022!!! Lisa, Ellen, and I have started the planning, and we hope all our classmates will be able to return to AFS for a memorable reunion! Look for our survey soon! Please make sure AFS has your up-to-date contact details! Love to you all!"
1972
Eileen Terry Dunkleberger writes,
"I retired from teaching second grade in June of 2020. I am still living in Philadelphia and looking forward to our 50th reunion next year!"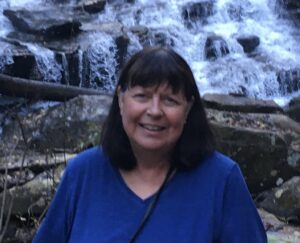 1975
Sindy Paul writes,
"We are very proud that our daughter, Rebecca Friedman, graduated from Harvard Law School in May."
1975
June Powers writes,
"I now have three chapbooks of narrative poetry published: CHILD/poems of consciousness, SOUTH/poems of passing through and HEART/poems of love. Poems, excerpts, and photos are posted on
www.facebook.com/JunePowers/Words and Wonderings. To hear three poems (one from each book) being read; scannable broadsides and a complimentary bookmark are available at www.iikbooks.org/read."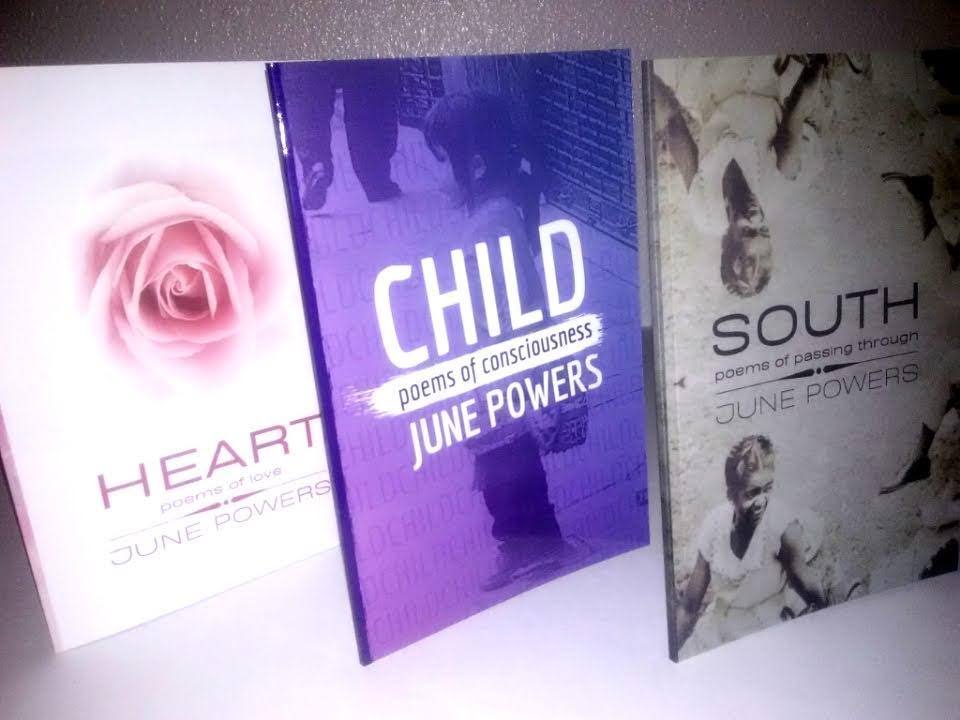 1977
Clifford Hudis writes,
"I am delighted to report our family's safe navigation of the pandemic and, as we emerge, that I was just re-upped for a second five year term as CEO of the American Society of Clinical Oncology. Hoping everyone else is happy and healthy, too!"
1978
Faye Olivieri writes,
"For the past nine to ten years, Caron Olivieri-Lukens '78 has suffered from a brain disease called Fronto-Temporal Dementia. For the past four years, she has been in a memory care center because she is unable to do any of the functions to take care of herself. She is now at the point where she cannot talk. But the good news is that she is happy within herself and her nickname there is Miss Giggles."
1978
Trish Schoor writes,
"Glad to finally be fully vaccinated! "Blue" quarantine hair from last summer for my 60th bday. Life is good with three granchildren. Glad to have been able to continue to work at home for the SeniorLAW Center."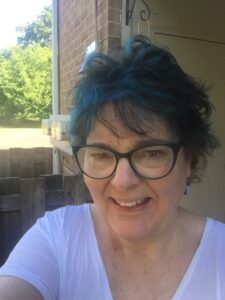 1982
Richard Boynton Randolph writes,
"I taught upper school history at AFS from 1979-1982 with my late wife, Judy Boynton, and then returned in 1994-1995 to serve as director of admissions. After Judy's passing in 2004 from four neurological diseases, all precipitated by a single tick bite, I moved to outside Charlottesville, VA, where I picked up my career in institutional fundraising and then began in 2011 a now ten-year career in local government. I am in my sixth year of service on the Albemarle County Planning Commission and did one four-year term on the Albemarle County Board of Supervisors, opting out of re-election. My wife Susan and I were married in 2006. Between us we have six grandchildren and four children, two of whom live locally. I continue to be passionate about cycling as an activity and spend time with family and friends in the area where Susan and I both went to college."
1984
Sandy Weber-Patterson writes,
"I married Dianne Patterson, her partner of 14 years in 2019. Within the past year, we sold our home in Roswell, GA, and bought a lakefront home on Lake Sinclair (1.5 hours south of Atlanta). My daughter Jessica (now 28 years old) lives in Kennesaw, GA, and loves making visits to the lake! I have been employed with JLL over 23 years and work as a Global Project Manager. Dianne and I enjoy spending time with our two Chihuahuas Nola and ZsuZsu, boating, fishing, gardening, riding their Harleys, and simply enjoying lake life!"
1987
Melissa Jacoby writes,
"Chief Justice of the United States John Roberts has appointed Melissa Jacoby to assist the Federal Judicial Center on educational programs for bankruptcy judges across the country. Since 2004, Melissa has been a law professor at the University of North Carolina at Chapel Hill, where she teaches courses on debt and bankruptcy and researches a variety of related subjects. Like all university professors, Melissa is easy to find on the Internet and she would be happy to hear from AFS students and recent graduates who may be interested in law or university teaching as professions and paths to contributing to the public good."
1994
Nathan Hopson writes,
"After a good run as an associate professor of Japanese and East Asian history (2014-) and chair of the Japan-in-Asia Cultural Studies program (2018-) at Nagoya University, a national research university in central Japan, I will be taking a position at the University of Bergen (UiB), Norway, in August 2021. This new position will combine Japanese language and history teaching, and I will also be helping UiB to build a graduate program in Japanese Studies. Most of all, it will be an adventure for all of us!"
1996
Taryn Sklenar Fogg writes,
"I live with my husband Jared and our five children on a 40-acre farm in southern NJ. For the past 17 years, we've focused our business model towards the equine industry, creating a popular equine retirement farm. Just this year, we've added chicken farmer to our resume and sell fresh, pasture-raised chicken, duck, and turkey eggs. Our chickens are all grass-raised and free to roam in the pasture. We also sell chicken broilers. If you're interested in the family's updates, find them on Instagram or Facebook under Calumet Run Equine Retirement."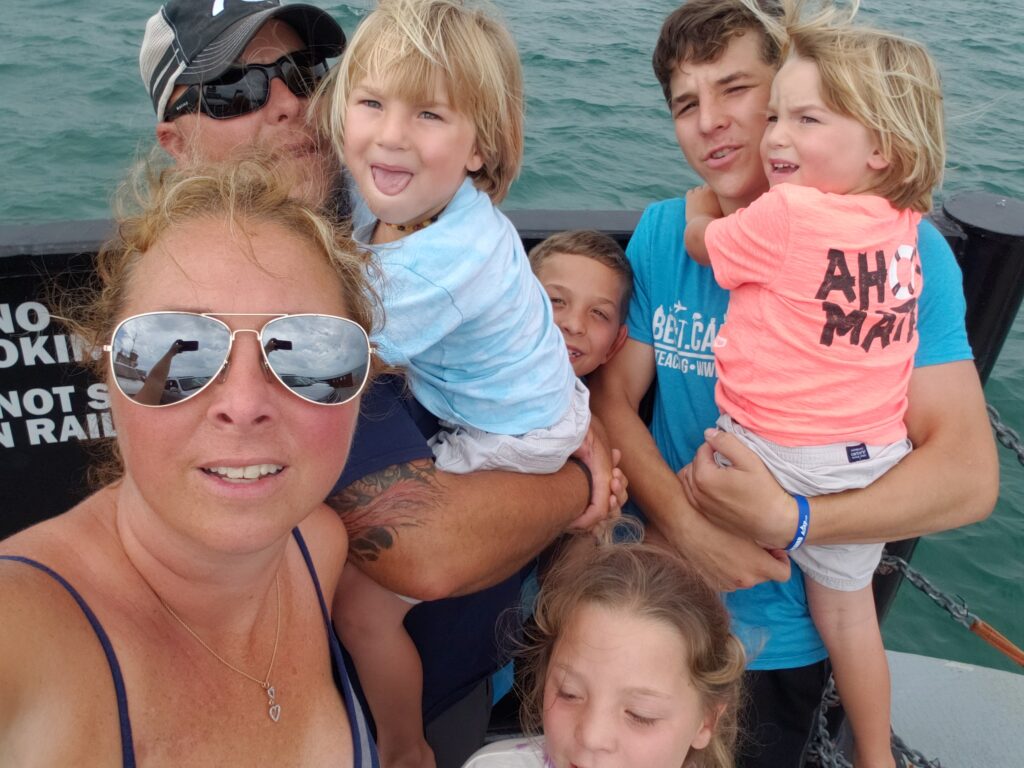 2008
Rachel (Jakubowitcz) Zatcoff writes,
"I welcomed a baby boy last year with my husband Brad. Jacob Aaron Zatcoff was born on May 21, 2020. Fun fact: Jacob and Brad share a birthday!"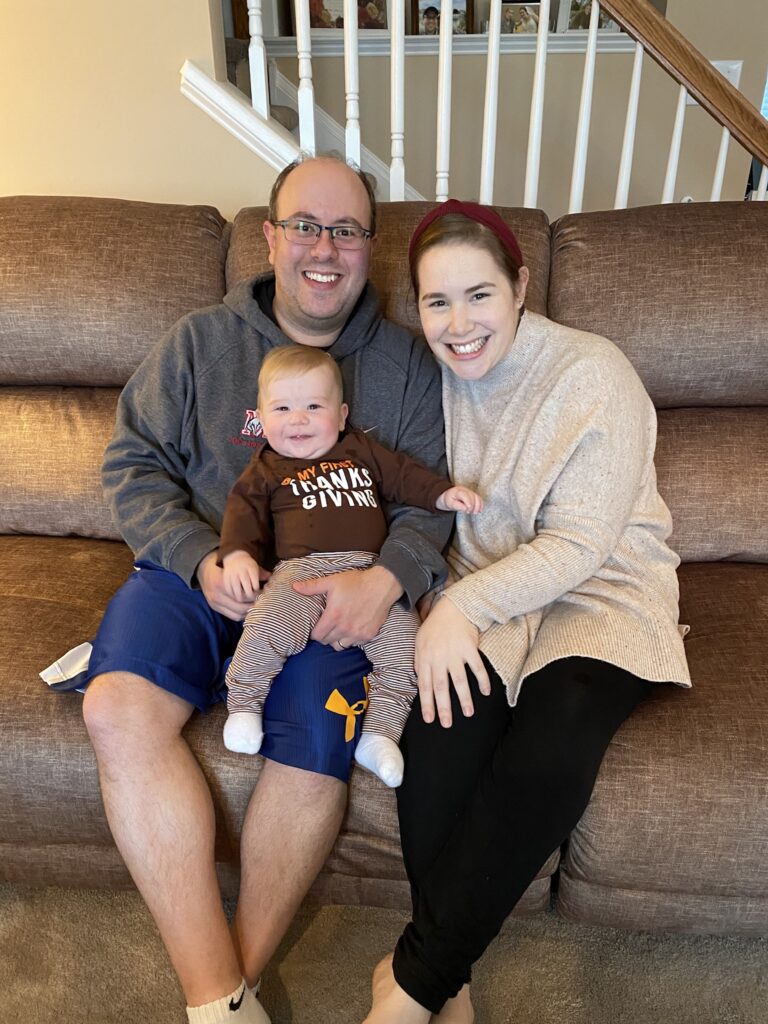 2011
Gabriel Sansone writes,
"I am currently living in Los Angeles with my girlfriend Luna Ray, where I am working to begin a career in TV writing. I am always grateful for my time at AFS and how it shaped me as a man and a creative."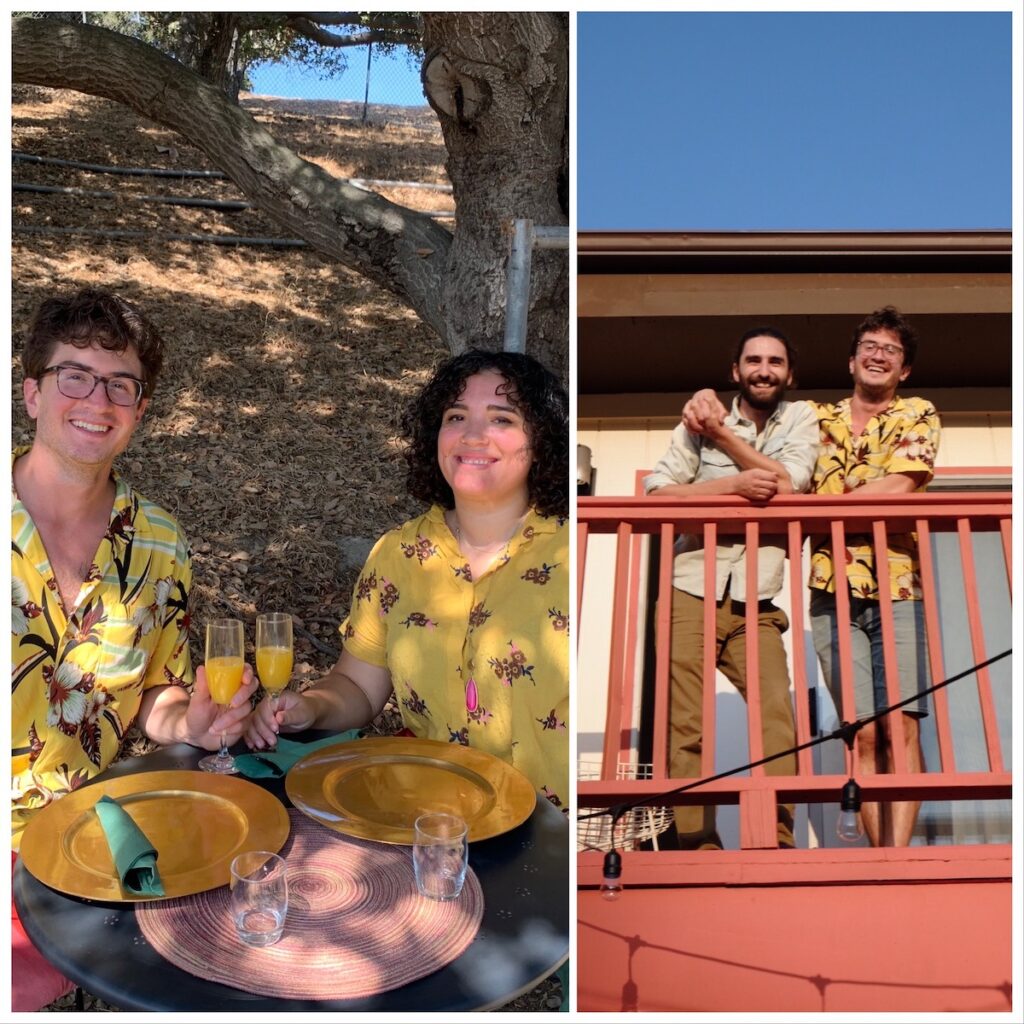 2012
Maddi Durbin writes,
"In the spring, my brother Will Durbin '17 graduated from Duke University, where he majored in mechanical engineering, and I graduated from Columbia Law School. After graduation, we're both are headed to Los Angeles! I am clerking for a federal judge before transitioning to criminal public defense, and Will is working as a manufacturing engineer at SpaceX."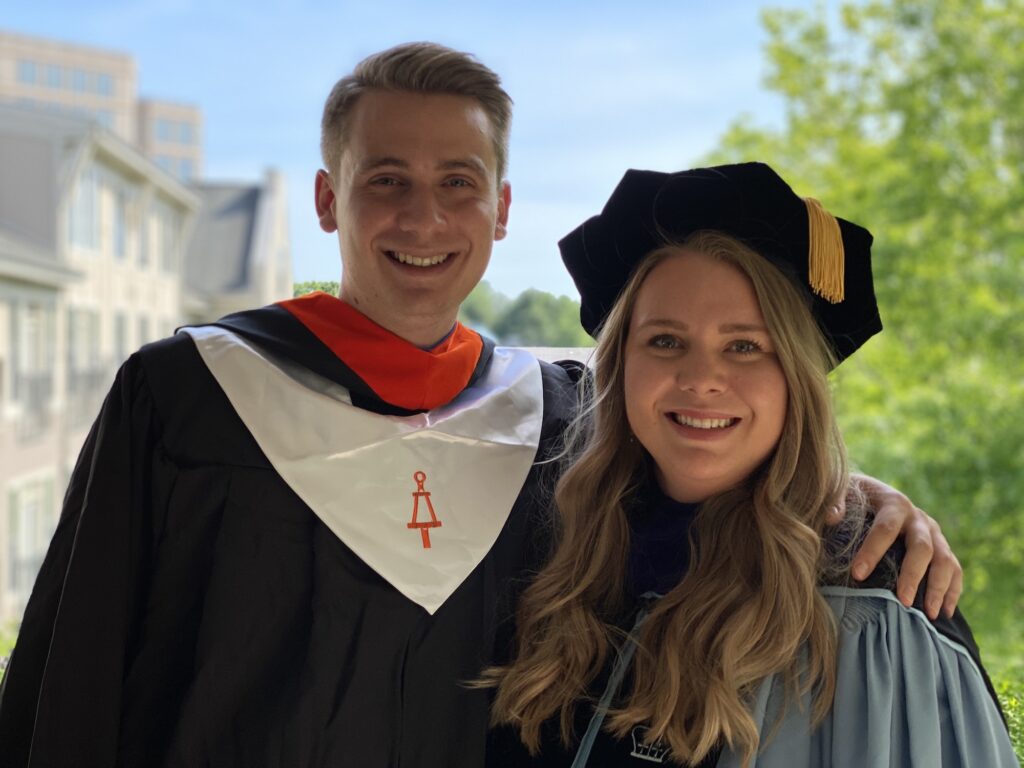 2012
Elliot Williams writes,
"I got engaged to Sabrina Bernadel in New York on April 24, 2021."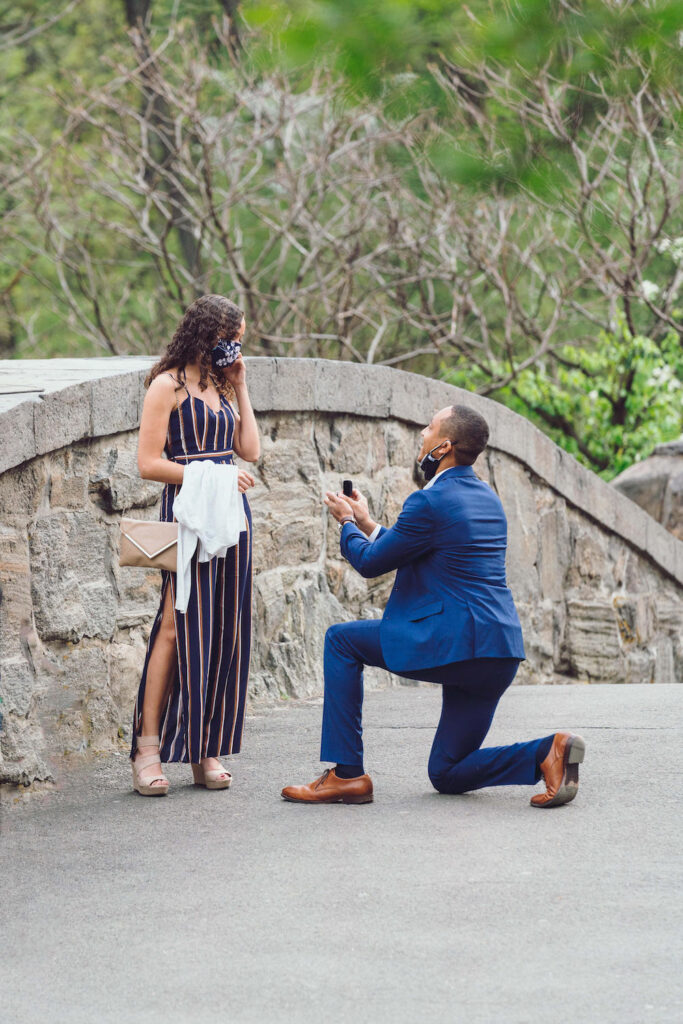 2013
Tori Gingrich writes,
"Hi 316, hope you're all well! In the past few years I've graduated with my MA in art history, been working in the fine arts industry, recently got engaged, and I'm planning to move to Scotland in the next year! Stay well!"
2013
Sarah Nourie writes,
I married Daniel Maraist at the Abington Friends Meetinghouse on May 22, 2021.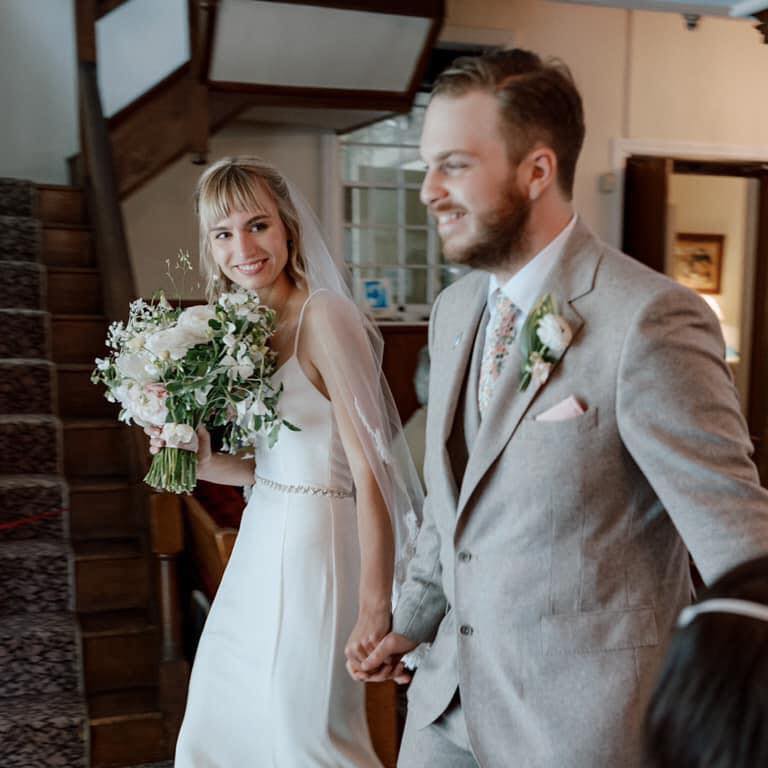 2014
Tom Gurin writes,
"In fall 2021, I am beginning a year-long artist residency at the United States Foundation in Paris as a Fulbright Scholar. A recipient of the joint Fulbright-Harriet Hale Woolley Award, I am studying in the music composition studio at the
École Normale de Musique de Paris
. Music composition was my EGIS project."
2016
Anni Campbell writes,
"I graduated from AFS in 2016, and I have recently graduated from Purdue University with a Bachelor of Science in Industrial Engineering. I will begin my career in a few short months as a Business Development Associate at Merck & Co in West Point, PA. If you had told me in high school that I would go on to become an engineer, I would not have believed it. However, I am so grateful for my time at AFS, where I gained invaluable leadership skills and learned that through hard work, you can do anything you put your mind to. At AFS, I gained confidence and a love for learning that helped me become the engineer that I am today. I am so grateful for the incredible faculty & staff that supported me during my time there!"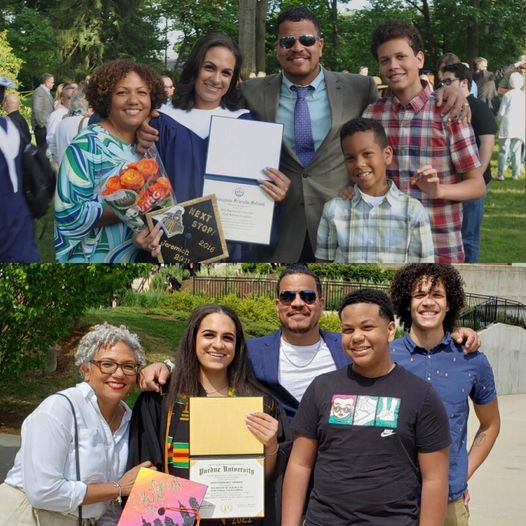 2017
Jesse Kahn writes,
"I just graduated from the University of Denver receiving a BS in Electrical Engineering with a focus in Mechatronic Systems Engineering. Huge shoutout to Jordan Burkey for igniting my interest in the physical world, as well as Niall Hood, Erin Bengtson and Wayne Kurtz for showing me how beautiful and interesting math can be. I've moved to Aspen, CO, to pursue a career in energy and recourse efficiency."
2017
Desmond Daniels writes,
"I wanted to update you all that I have graduated from Arcadia University with my B.A. in PreK-4/PreK-12 Special Education. I look forward to continuing my education at Arcadia to earn my Master of Education degree and am excited to teach second grade in the Wissahickon School District next school year."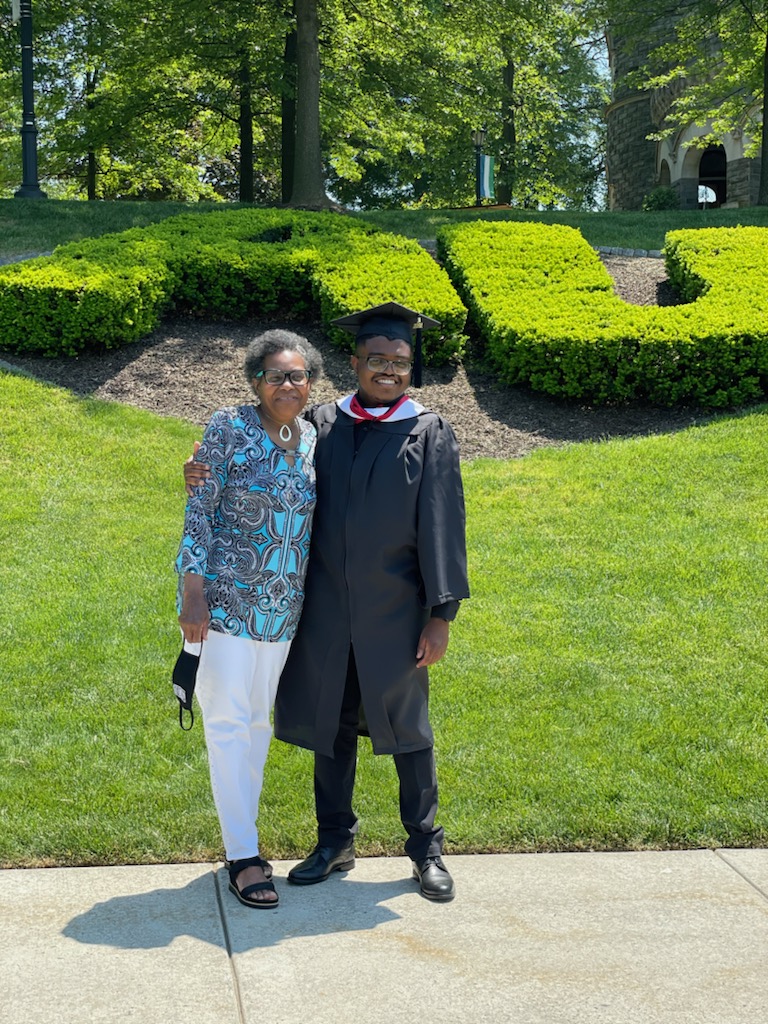 2018
Kenan Sayers writes,
"I just finished my junior year at the University of North Carolina at Chapel Hill and am part of the university's honors program. I was recently accepted into the Senior Honors Program in the Department of Psychology and Neuroscience and will be doing my senior honors thesis on the effect of exercise interventions on self-efficacy and anxiety sensitivity. I was also recently awarded the inaugural Guskiewicz Undergraduate Research Fellowship. For this fellowship, I will be doing research at the Center for the Study of Retired Athletes (CSRA) at UNC for the entirety of my senior year. The CSRA studies the physical and mental wellbeing of former elite athletes and is currently conducting studies with former NFL players, elite women's soccer players, and NCAA athletes. I am very excited to begin this research in the fall! This summer I will be back in Chapel Hill doing research for UNC's Anxiety and Stress Lab under the supervision of Jonathan S. Abramowitz, PhD. I have been doing research in his lab since freshman year, but this will be the first summer I will be working on two studies, one involving peri-natal OCD and one focused on trauma exposure. Lastly, this spring I helped to establish a new club at UNC called UNC Semillas de Unidad (Seeds of Unity). Semillas de Unidad strives to foster and support a bilingual community throughout North Carolina. Through service, mentoring, tutoring, and fundraising, UNC students are able to create interpersonal relationships with the local Latinx community. I served as the Chair of the Emotional Wellness Committee, which allowed me to apply my knowledge of psychology and Spanish in a meaningful way. I look forward to my final year at UNC and my future endeavors."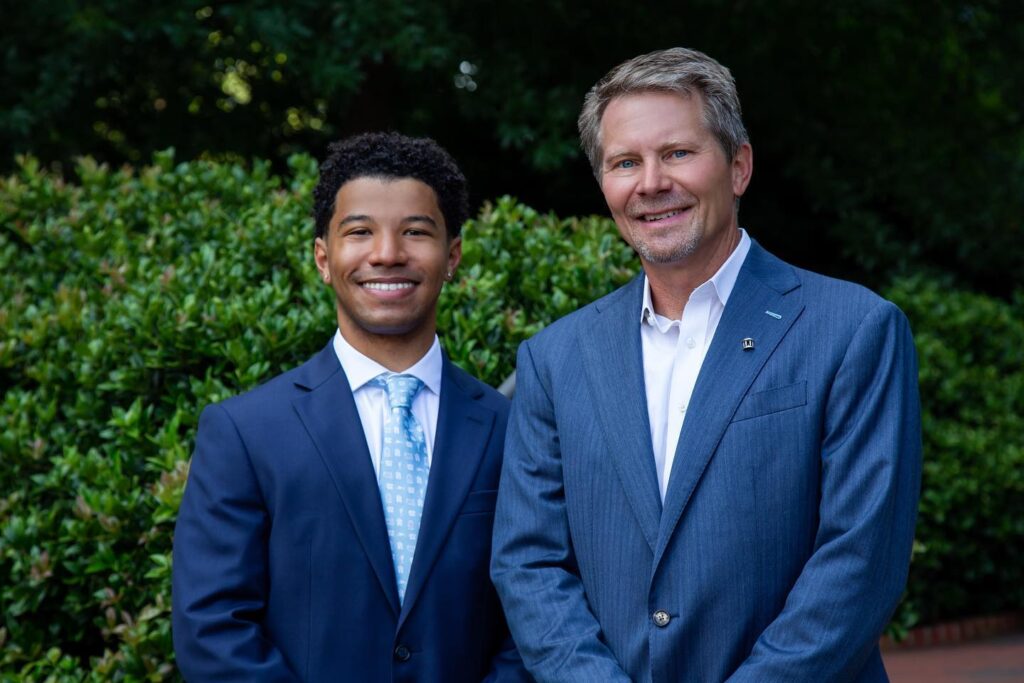 2020
Michael Bradley writes,
"I attend WCU, studying Social Work, while attending EMT school as well. I hope to become a Paramedic in the future. In my spare time, I hang out with friends still attending AFS, and others. I've also picked up streaming on Twitch.tv, a large live streaming platform."