Scrapbook
A Return to In-Person Learning – Meet 325
"From Sophomores to Seniors in a Blink of an Eye"
By Cydney Brown '22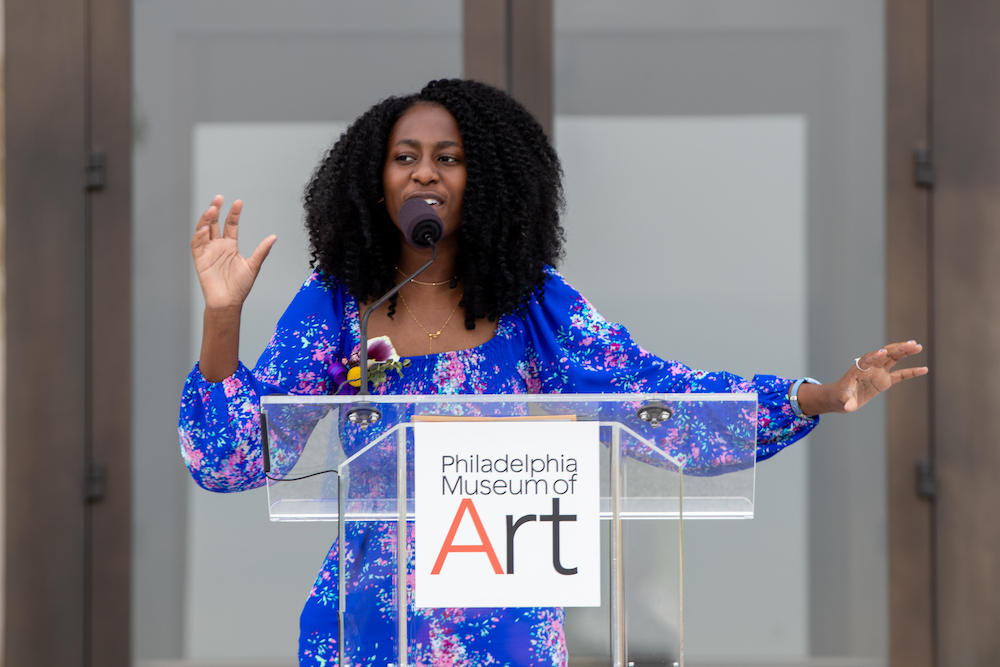 Hi, I'm Jiahe Wu '22 and I'm a rising senior this year. I like to draw on anything that is paper and my favorite medium is pencil. I'm also very awkward towards people who I don't know, but that's alright.
I'm Clay Lewis '22, and I'm the clerk of the class of 2022. I'm a person of color, a musician, a wrestler, and a Quaker. I would like to study Music Technology and the intersection between music and programming.
Hi, I'm Cydney Brown '22 and I'm the 2020-2021 Youth Poet Laureate of Philadelphia, author, sister, and friend. I write about everything I experience, or notice and I can't believe I'm a senior.
Art seems to be one thing that creates community ties. When the masks go up Sofia Gutierrez has her camera, capturing the moment; when the world shuts down Jiahe Wu has her pencil, sketching the beauty in life; when the spirits run low Clay Lewis has his music, reminding us that our hearts are still beating.
Senior year is on the horizon. During the pandemic, we've had our fair share of goodbyes and hellos to teachers, new hobbies, and friends. And now approaching our last year at AFS Clay says, "The hardest thing to say goodbye to will easily be the community. I'm going to go out into a world where there might not be people who want me to succeed. I feel like I'm going to be a small fish in a big ocean, which is really scary. The only thing that makes it slightly easier is that I know the people at AFS will always be there for me even if I'm across the country" And that's what AFS is all about. Long-lasting connections that withstand a pandemic and surpass 4 years.
Music from Mice & Mercury – a band in which Clay Lewis'22 is a member
But in the back of our minds we still have to reckon with the fact that we were Sophomores in high school and all of a sudden we are Seniors. Jiahe explains "I feel like I've gotten older without my permission. In all seriousness, I'm definitely a bit nervous and excited for it. It's the last year of high school, [a school that] has been a pretty big part of my life for some time, and it's also the segue into college. At the same time it's a new school year and there are a lot of possibilities that could happen, most of which I may not have complete control over."
Even when we leave we'll still have that art inside of us. Sofia elaborates "I've always tried to pay attention to the small details in nature and the places I'm photographing in general because I never know what I can find, but in this past year I've especially had to do this since I would mostly be stuck in my house or backyard and needed to discover new stuff. It got really repetitive at first, but I slowly started to get the hang of it and pushed myself to find different and creative ways to complete my photo assignments while also having fun and taking more aesthetic photos."
"This was for a watercolor unit in the painting and printmaking class, and Amy wanted us to choose different flora for our inspiration. I chose an azalea mainly because I have a lot of azaleas growing around my house. They've always been very special flowers to me."
Jiahe says "AFS has taught me that I am capable of pushing through adversity and change. Whether it be through class work or just school in general, at the end of the day I'll still be able to get through it."
During the pandemic Lewis and his friends created a band called Mice on Mercury. They are releasing more music soon. In asking him what song resonated with him the most and why. He explained that one of the new songs is "about how [he] never really believed in [himself] until recently, but now [he] know[s] [his] worth and what [he's] capable of"
Clay says "AFS has taught me that I don't have to stay in just one lane. I always thought that I would eventually have to whittle down my interests until I had one thing left that I would pursue, but at AFS I was able to improve any and all of my passions. I learned that I don't have to sacrifice parts of myself to be successful, rather that to be successful all I had to do was be myself."
Hans Christian Andersen said "Where words fail, music speaks." And I believe this to be true.
The 325th graduating class at AFS shared songs that reflect how they're feeling about senior year.
Changes by David Bowie- Cydney Brown '22
Rises the Moon by Liana Flores- Jiahe Wu '22
Chiquitita by Abba- Sofia Gutierrez '22
Fallen Down by Toby Fox- Sofia Gutierrez '22
The light by Jordan Rakei- Clay Lewis '22
Tears of Joy by Faith Evans- Daniel Woodlin '22
Machine by Misterwives- Daniel Woodlin '22
Nervous by Shawn Mendes- Dexter Zapf '22
Connection by OneRepublic- Jaelyn Asplundh '22
Breathin by Ariana Grande- Phoebe Mixon '22
Made it by Teyana Taylor- Jana McClary '22
It's the end of the world as we know it(And I feel fine) by R.E.M- Dennis Belotserkovskiy '22
Here comes the sun by the Beatles- Ally Muller '22
Night changes by One direction- Mia Rosof-Mallory '22
24k Magic by Bruno Mars- Koi Patrick '22
See more Scrapbook