Messages from the Alumni Office
---
AFSConnect is Around the Corner!
AFSConnect is coming to you soon! You'll be able to connect with your classmates and former teachers on a private platform.
We are so pleased to introduce you to a better way of:
Connecting with former classmates or friends in your field
Applying for exclusive job opportunities
Promoting a business or cause
RSVP-ing for events
Joining groups with the people that matter most to you;
…AND MUCH MORE!
More details on how to sign up are coming from the Alumni Office soon!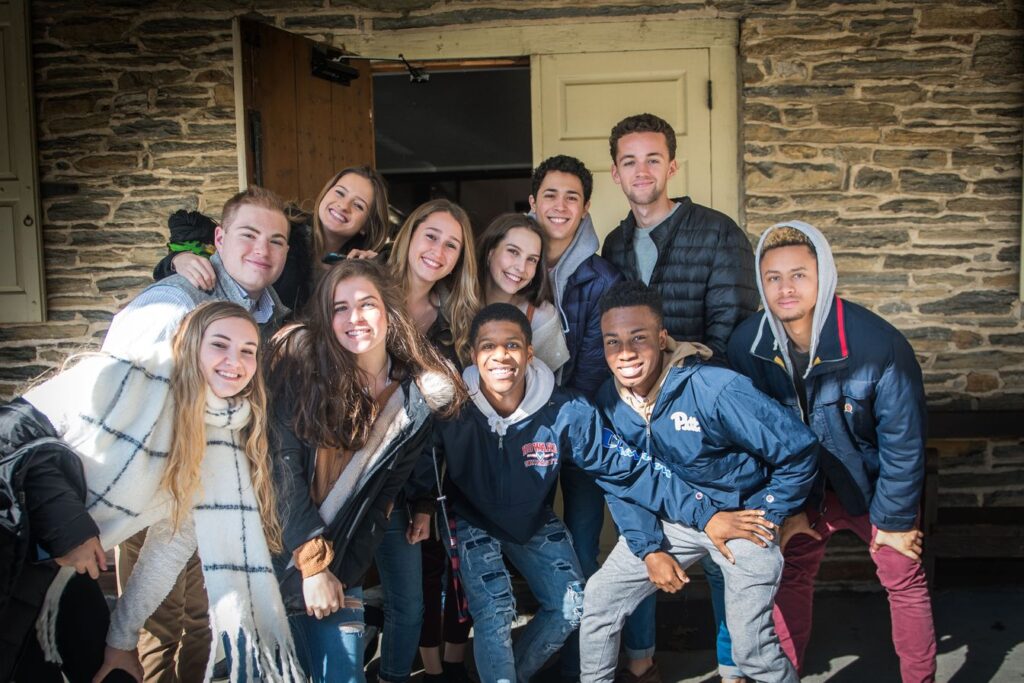 ---
Seeking Reunion Class Clerks to help plan milestone reunions!
Curious about your classmates? Want to help bring everyone together for a virtual happy hour or reunion? Be a Reunion Class Clerk! Working in tandem with the Alumni Office, the primary responsibilities are:
to connect and communicate with your classmates
to help build excitement and encourage attendance on Alumni Day
to encourage gifts of any size to the Fund for AFS in honor of your reunion
Communication efforts can be done over email/phone or through the AFS Alumni Facebook Group. There are no required meetings. The Alumni Office administratively supports the Reunion Class Clerks.
Thank you to our current Reunion Class Clerks:
1959: Carolyn Lindig Laumer '59
1954: Janet Gottshall '54
1972: Lynda Ann Paquette '72, Victoria Winter '72
1978: Tricia Schoor '78
1988: Laurie Franz '88
1993: Robb Knox '93
1994: Jeremy Sullivan '94 P'27 P'30
1998: Shalimar Reddy '98, Jill Kaplan '98
2001: Missy Present '01
2003: Adam Schorsch '03, Melissa Schorsch
2004: Dominique Paris '04
2008: Katie Gross '08
2009: LaTanya Smalley '09
2011: Casey Mutchler '11, Bria Howard '11
2013: Tatiana Lee '13, Vincent Manta '13
2014: Lily Roth '14
2016: Rachel Yakobashvili '16
2018: Zoe Gold '18, Shane Steinberg '18, Chloe Bartlett '18, Elliot (Seri) Fleming '18, Leah Condon '18
2019: Jack Balick '19, Naandi Jamison '19, Devon Gratson '19, Garret Weinstock '19
2020: Seth Pokrifka '20, Michael Brady '20, Joie Li '20
2021: Kathy Liang '21, Max Newman '21, Amani Jackson '21, Drew Arteaga '21, Dan Amato '21
Interested in being a Reunion Class Clerk?
Email Lisa Budd, Director of Alumni Engagement, lbudd@abingtonfriends.net
---
Be A Mentor!
Through the Center for Experiential Learning (CEL), students have the opportunity to travel locally and abroad to benefit from in-depth, real-world experiences and mentorship. Rooted in the Quaker belief that experience is a student's most powerful teacher, our school provides students with invaluable professional and cultural experiences. Currently, the Center is looking for mentors and presenters for its learning cohorts MedEx, BizEx, LawEx, ChefEx, FarmEx and the Senior Capstone Program.
Interested in volunteering or connecting students to external internships?
Email Lisa Budd, Director of Alumni Engagement, lbudd@abingtonfriends.net
Coming Up!

Homecoming November 24, 2021
Stay Tuned for Information!