Girls Basketball Crowned PAISAA State Champions for First Time in School's History
1
Girls Basketball Crowned PAISAA State Champions for First Time in School's History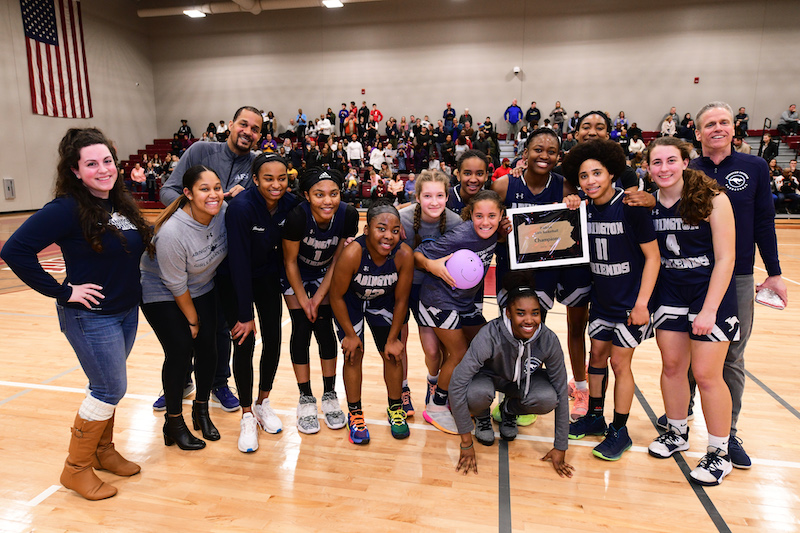 On Saturday, February 22, 2020 the Abington Friends School Girls Varsity Basketball team defeated William Penn Charter 65-59 to win the 2020 PAISAA Tournament, making them PAISAA state champions for the first time in the school's history.
"This tournament was all we had left," said AFS head coach Jeff Bond in a media interview on Saturday. "Either we were going to try to do it, or we were going to roll over. I have a bunch of tough kids on this team and they said, 'Let's go try and win the first state championship in basketball in school history. Let's put a banner up in our gym.'"
The Roos did just what they set out to do and played to win despite entering the tournament as the number 5 seed. First, they upset number 1 seed Germantown Academy 63-42, which took them to the final PAISAA championship game at Montgomery County Community College against Penn Charter.
The tri-captains of the team Paige Mott, Kendall Hodges and Jordan Smith are class of 2020 graduates. Paige is continuing her academic and athletic career at Northwestern University and Kendall is attending Montclair State University and Jordan Smith is at Western Kentucky University. On the monumental win, Paige said, "Jordan, Kendall and I have all wanted this and worked hard for this for four years and winning the State championship feels like accomplishing one of our long term goals."
Read more about Jordan's journey to WKU on the AFS website.
See more milestones