The Year in Review
Commencement in Cars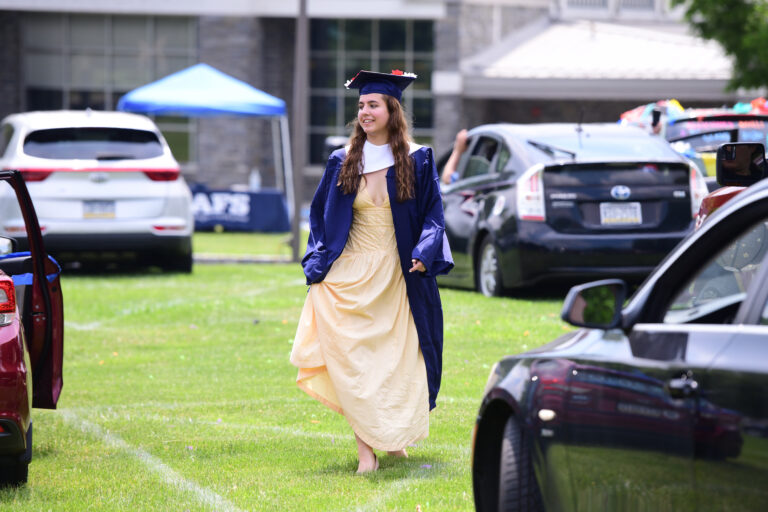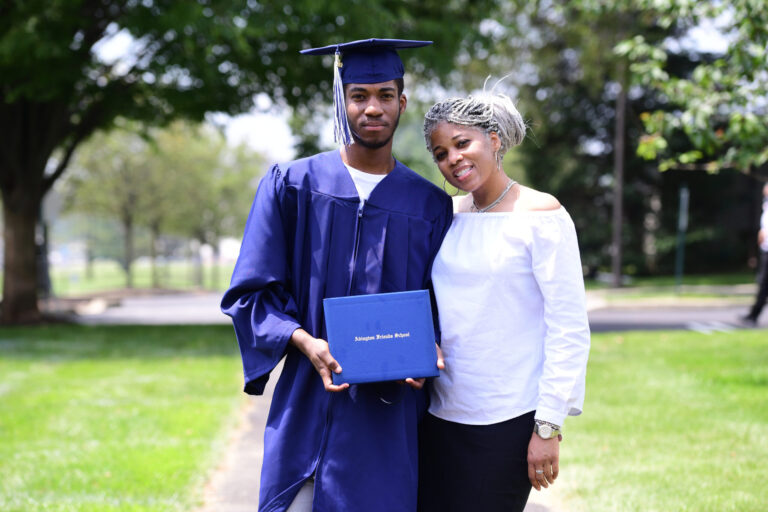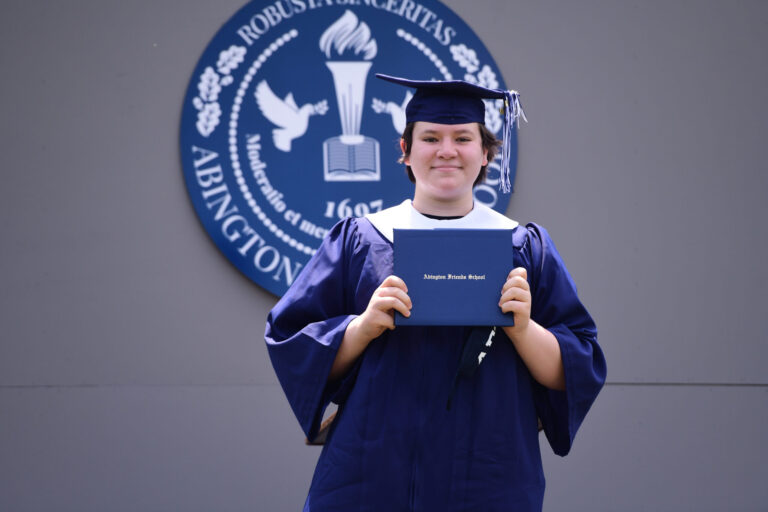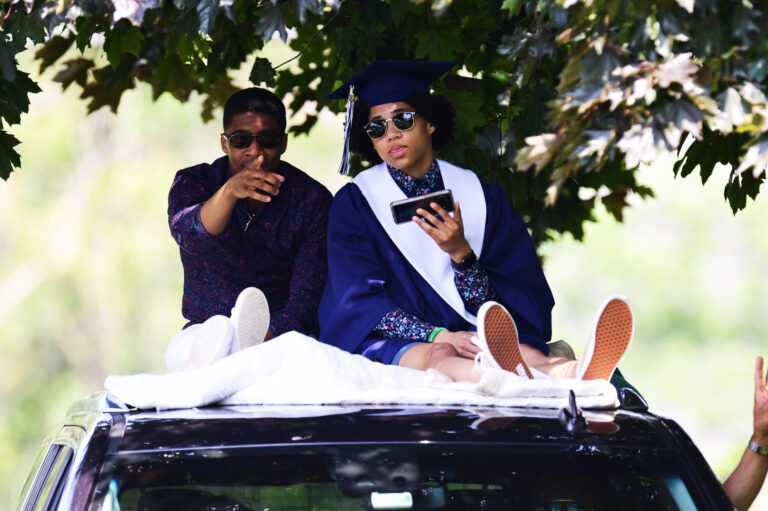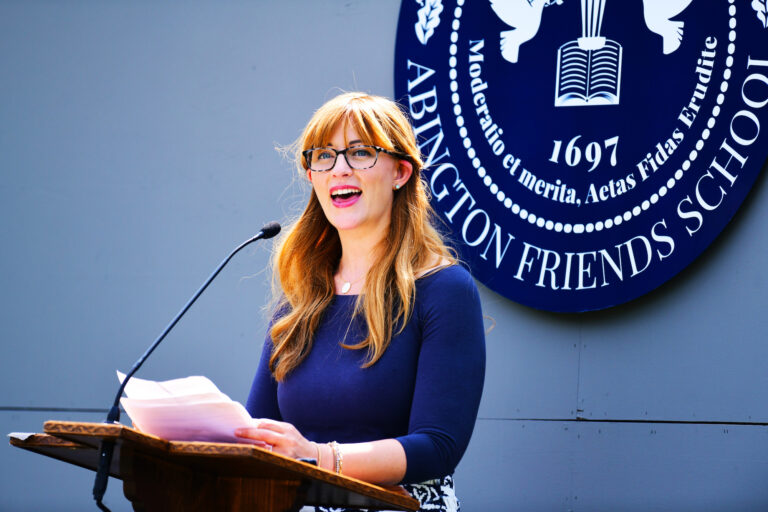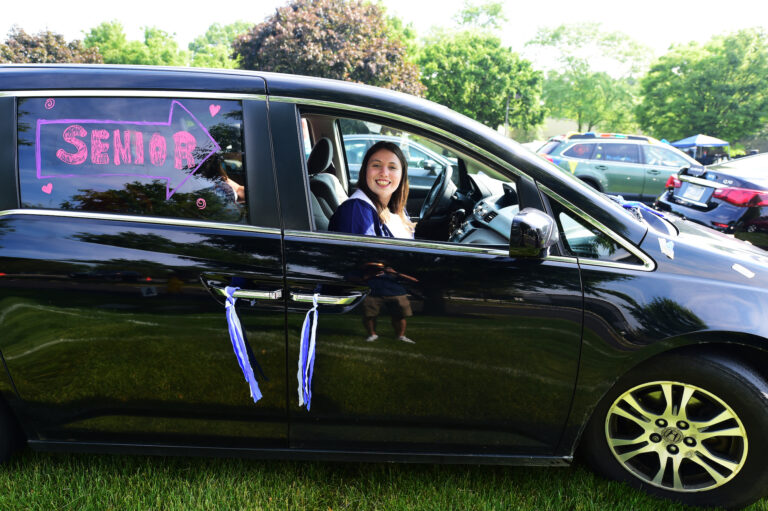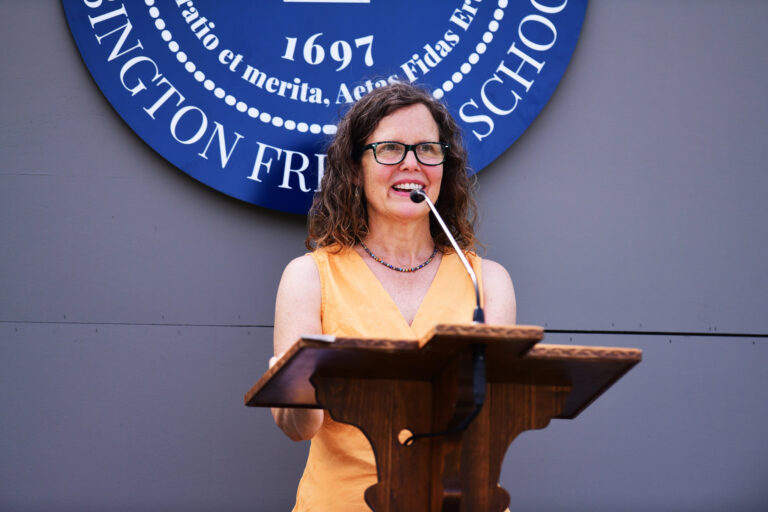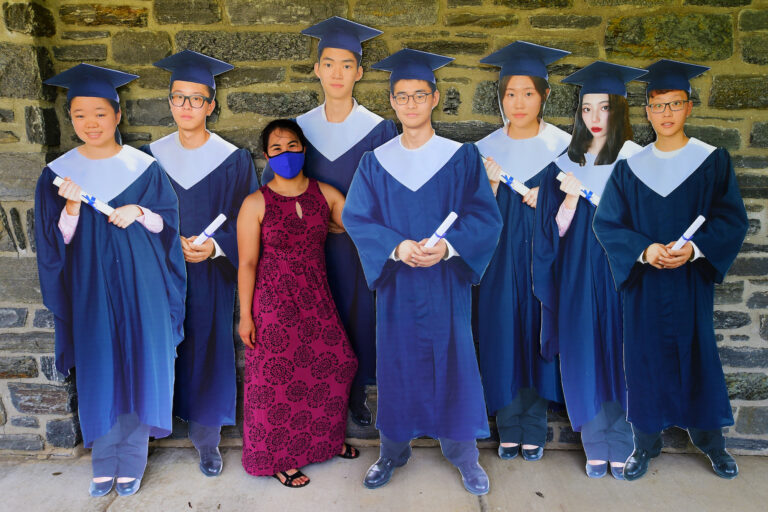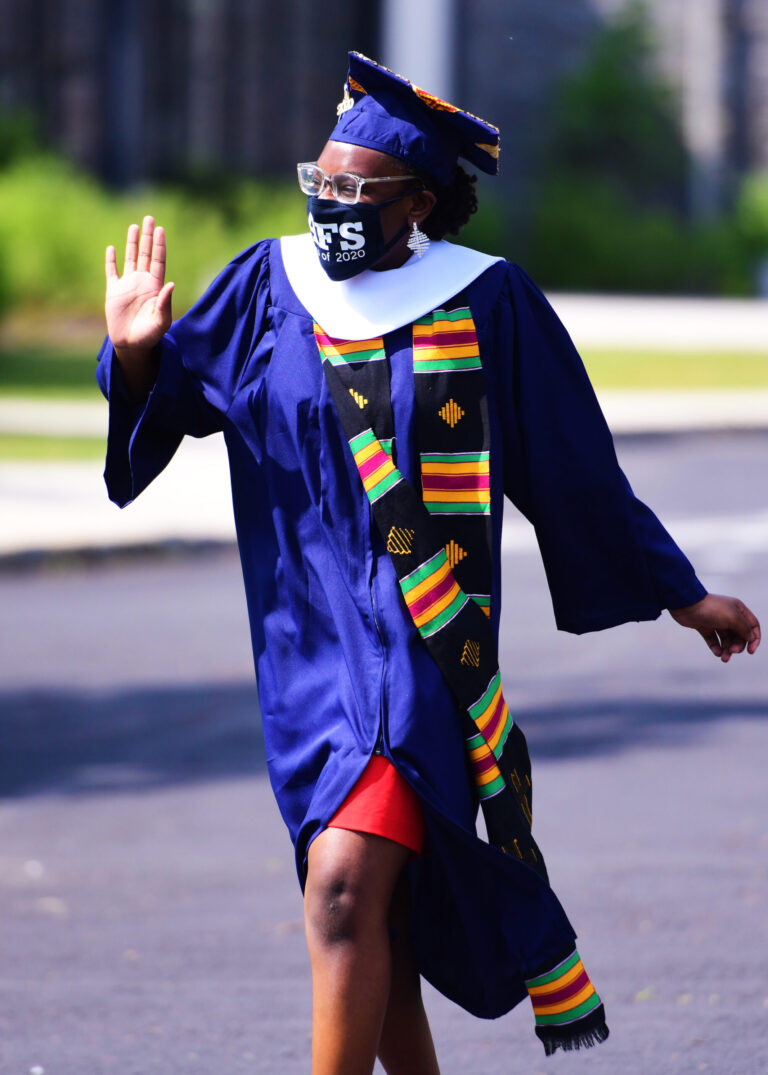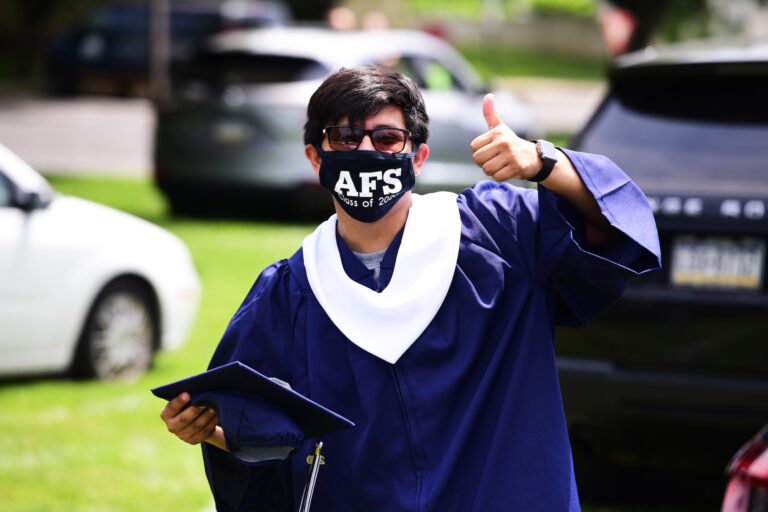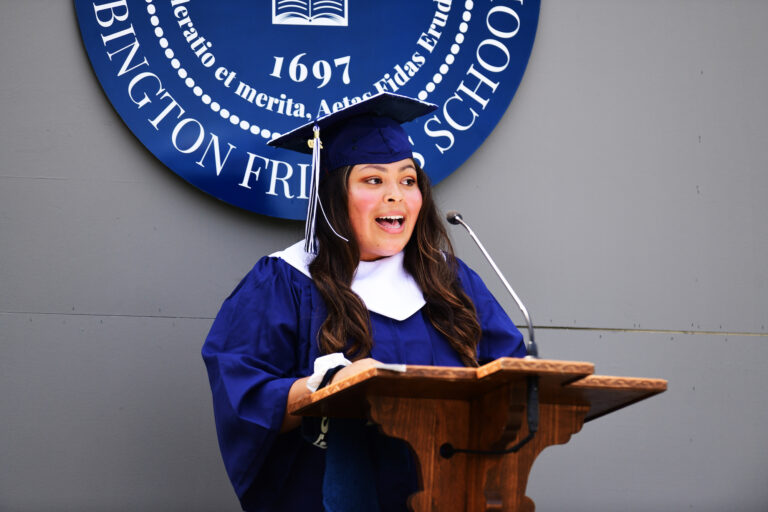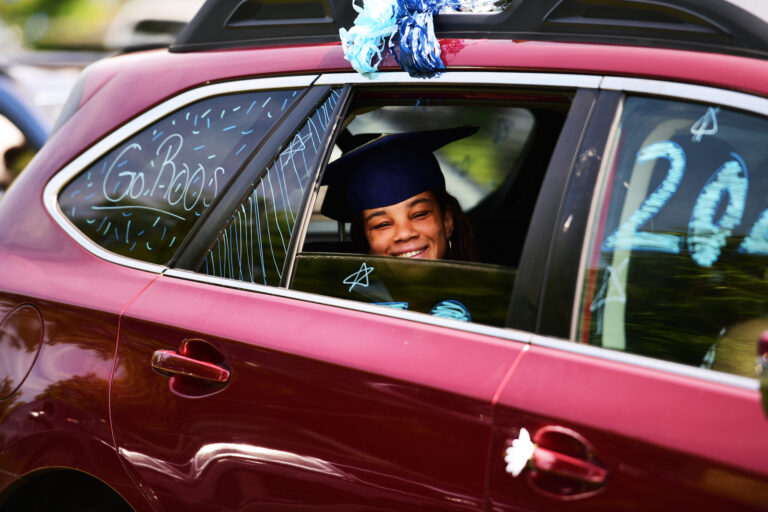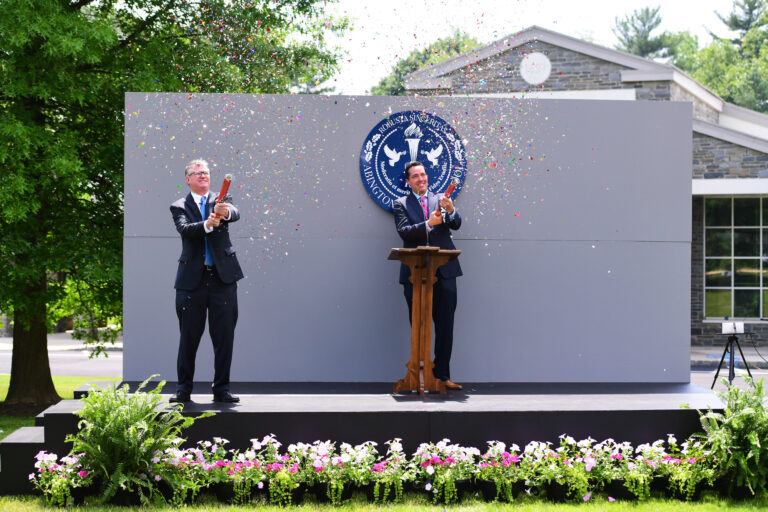 The 323rd graduating class closed the chapter on their time at AFS with a socially distanced Commencement in Cars ceremony on Wednesday, June 10, 2020. In a reimagined event that allowed graduates to cross a stage with their diplomas among friends, family and faculty, Commencement speaker Jenna Arnold '99 spoke directly to the 67 graduates saying how well AFS has prepared them to help a nation at an overwhelming impasse, with converging issues of a pandemic, an economic crisis and a revolutionary movement against racism. She declared, "Abington Friends has given you just what it takes to get us to the next right spot on this page in our history." Jenna continued, "With a Quaker inner light tucked gently behind your chest bone and in the palms of your hands, you know how to do this." To the parents of AFS graduates, she expressed, "You picked right and now your babies are ready." Jenna is an author and her most recent book is called Raising Our Hands: How White Women Can Stop Avoiding Hard Conversations, Start Accepting Responsibility, and Find Our Place on the New Frontlines. She spent three years traveling all over the country speaking with American women about power, privilege, proximity, and purpose in order to write the book.  
In keeping with the longtime AFS tradition of the eleventh grade leading the senior class processional with long chains of conjoined flowers, members of the junior class paraded their decorated cars in a loop around their graduating classmates with honks and cheers—a redefined daisy chain. A video from the first graders who would have joined the graduating class as pages played for all. It included their well wishes as they held signs and artwork to celebrate and encourage their Upper School friends. International students from China were able to join the ceremony over Zoom and given the opportunity to speak live to those gathered on campus and watching via livestream, as teachers physically walked their life-size images donning caps and gowns across the stage.
After the ceremony, senior parent Lynn Pokrifka said, "I am so grateful to AFS for the excellent education my children received, the lifelong friendships with students and faculty that they have, and the amazing live commencement in cars that they just pulled off…I am blown away by the thoughtful effort that went into every part of this."  
We will always remember the Class of 2020 as one with resilience, one that we were moved to celebrate with vigor, in the most heartfelt and meaningful ways we could. We know our future will be brighter with you in the world making a difference.
You can watch the full Commencement in Cars ceremony on the AFS YouTube channel.
See more Year in Review