The Investment That Pays Back Dividends in Humanity
If 2020 has taught us anything, it's to appreciate those things in our life that truly matter. For many Abington Friends School alumni and alumni parents, one item that tops the list is the educational foundation received at the school. These community members recognize that no two educational journeys are the same and that AFS offers their students a chance to build a life that is extraordinary in more ways than one. That's precisely why they are committed to giving back—so that future students can enjoy those same meaningful experiences.
Chris D'Angelo '98 has loyally supported the Fund for AFS as a way of paying it forward for the scholarships he received as a student, which he says made his education possible.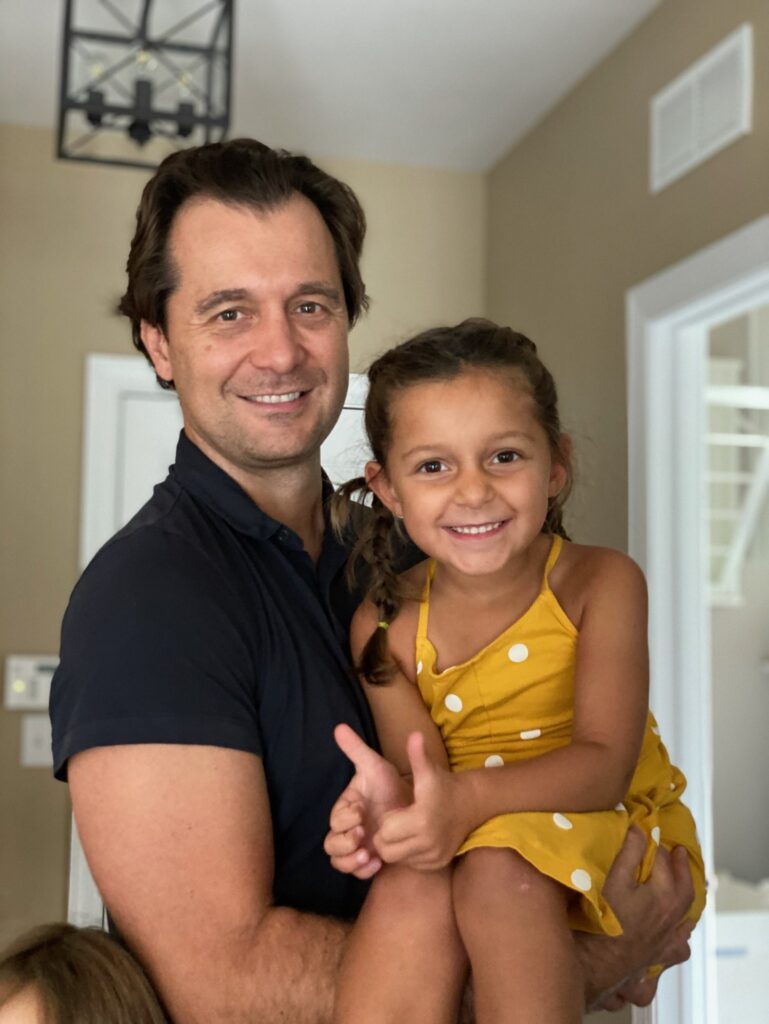 "My time at AFS laid the groundwork for my success in college and in my career, and I will be forever grateful and fond of the school," says D'Angelo, who played soccer at AFS and earned the Thode Award. "This year, I offered a challenge grant on the Day of Giving to encourage fellow alumni to join me in supporting the Fund for AFS. I was heartened to see 30 alumni answer the call to action, and I hope we can continue to grow our alumni support."
D'Angelo, who attended Lehigh University and is now a partner at KPMG, lives in Horsham with his wife Katie and their three children. He has loyally supported AFS for more than a decade and been a leadership donor for most of that time.
"We all received so much from our time on campus, and it's important for us to help make that experience possible for students today," says D'Angelo.
James Samuels P'22, who lives in Levittown with his wife, has been a loyal Fund for AFS donor since his son Sean '22 joined the AFS community as a freshman in Fall 2018.
"I'm pleased to give to AFS as my way of saying 'thank you' for helping to educate Sean," says Samuels. "Our children are the next generation to run this world, and I believe that education—at home and school—is a cornerstone to the knowledge and character needed to flourish and make a positive impact in the future."
Samuels works for the New York State Department of Education as a Senior Vocational Rehabilitation Counselor and is grateful to send his son to a school that is passionate about turning out quality kids who care.
"I know that AFS is helping my son grow and mature in every way possible—by including him in this deeply caring community, setting positive examples and preparing him for the responsibilities ahead in adulthood," says Samuels. "It's an honor to support this institution's mission with my gifts to the Fund for AFS. Whatever I can do for AFS, be it tiny or enormous, I will do so gladly and with appreciation."
Allison Berg '89, a loyal supporter of both the Fund for AFS and the Now More Than Ever campaign, feels the same.
"We have loyally supported the AFS mission over the years through gifts to the Fund for AFS, but we were especially proud to do so this year," says Berg, a Los Angeles resident who credits AFS and its faculty with instilling in her a lifelong commitment to giving back to her community. A journalist and writer, Berg has a broad perspective of the inequalities found in our country.
"My husband Larry and I have very much appreciated Rich's thoughtful insights about our country's reckoning with white supremacy, and have particularly taken to heart his film and reading recommendations," says Berg, mother to sons Matthew and Zachary. "While it may be well-intended to post a square on Instagram or attend a protest, it is another thing to make genuine efforts to better educate ourselves in order to help reform centuries of systemic racism. Many are suddenly saying the right words, but AFS has always walked the talk."