1947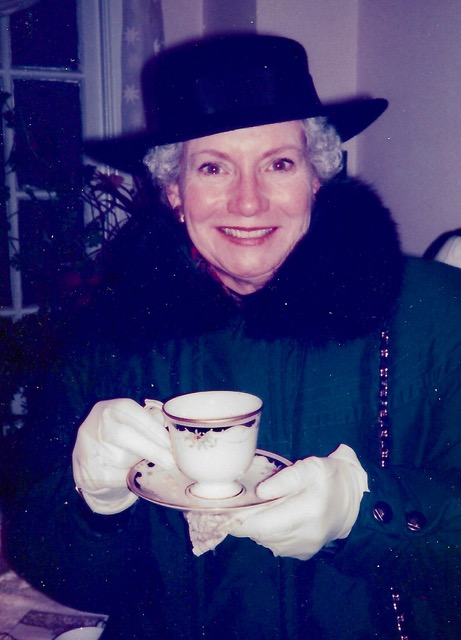 Beatrice Ethel (Bea) Trautvetter Foedisch '47
Beatrice Ethel (Bea) Foedisch, 91, of Ambler, PA, went to be with her Lord on Monday, September 28. With her beloved husband of 67 years by her side, she passed suddenly but peacefully at home. Beatrice was born in Philadelphia, PA, on October 24, 1928, a daughter of the late Lillian Cathryne (McGowan) and George Trautvetter. She was the beloved wife of Robert C. Foedisch, O.D. She was a member of St. Mark's Reformed Episcopal Church, Jenkintown, PA 19046. Previously she had been a longtime member of All Hallows Episcopal Church, Wyncote and St. John's Episcopal Church, Huntington Valley. She was a 1947 graduate of The Abington Friends School, Jenkintown, attended Cedar Crest College in Allentown PA, and Catherine Gibbs Secretarial School in Boston. Prior to her marriage in 1953, she worked at the Abington Friends School and as the Secretary to the Secretary of Temple University. For many years she assisted her husband as the office manager of his optometric practice on N. 5th St in Olney Philadelphia. Services have been entrusted to Joseph J. McGoldrick Funeral Home, and condolences may be made at www.mcgoldrickfh.com.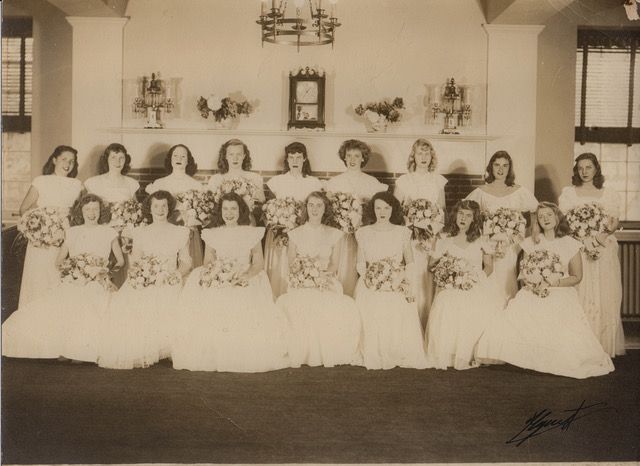 1957
Nanci Lindig Quillen '57
Nanci Lindig Quillen died at home in Sun City, AZ surrounded by her loving family on Oct. 24, 2020. She was a former 35-year resident of Mountainhome, PA. The oldest of four children, Nanci was born in Philadelphia on Nov. 27, 1939 to Dr. Hesser Lindig and Mabel Lindig Rometsch. She grew up in Glenside, PA and graduated from Abington Friends School in 1957. She then attended The University of Michigan. She had a successful career as an associate real estate broker in the Poconos.
Nanci loved art and enjoyed painting and strolling through art shows and museums. Nanci loved going on adventures, and in her final days commented that she was about to go on her biggest adventure yet.

Nanci is survived by Don, her beloved husband of 53 years, her daughter Darcy Brennan (husband Keith), her son Ryan Quillen (wife Kristie), and four grandchildren: Kellylynn & Brady Brennan and Parker & Reece Quillen. She is also survived by her sisters Katie Moser and Carolyn Laumer along with several nieces and nephews. She was predeceased by her parents and her brother, Warren Lindig.

For those who knew her, please think of your best moment with Nanci, keep that as your memory, and smile when you think of her.
1959
Deborah Tyson Zimmerman '59
On November 17, 2019 Deborah W. Zimmerman, 78, passed away at home with her family at her side after a long battle with lung cancer. She was born on January 28, 1941in Bryn Mawr, Pennsylvania, daughter of J. Gilmore and Bertha Tyson. Debbie graduated from Endicott College in Beverly, Mass, on September 2nd,1961, she married Paul Zimmerman, they lived in Montclair NJ 1964 thru 1984 then moved to Tuftonboro, NH in 1984. She raised two daughters Heidi, who lives in California and Heather, who lives in Alaska. Debbie had a passion for the outdoors and traveled and camped all over the world. Golfing with her lady friends made her day. Deborah was predeceased by her mother Bertha, father Gilmore and survived by her husband Paul, daughters Heidi and Heather, three grandsons, Millen, Mason and Talon. Two brothers Peter and Gilly and several nephews and nieces. One of her last requests, she asked her family to say goodbye to all her friends, we said we would be delighted to do so, she quickly said thank you. In lieu of flowers, donations may be made to the Castle in the Clouds, Castle Preservation Society, PO Box 687 Moultonboro, NH 03254. If you would like to extend a condolence or leave a fond memory, please contact www.lordfuneralhome.com.
1963
Bonnie Strassheim Schandein Altman '63
Judy Fuss '63 writes, "The Class of 1963 mourns the loss of Bonnie Strassheim Schandein Altman '63, on July 5, 2020, from cancer. Determined, defiant, boisterous, fun-loving, Bonnie was the life of our high school parties and leader of the pack. Her 1960 white Impala convertible with red leather interior was a class mascot and featured front and center in our yearbook. That photo was perhaps the only time Bonnie allowed anyone to sit on the hood of that car! Condolences to her husband, Earl, children, Kim and Scott, grandchildren, and extended family."
1971
Amy Van Buren '71
Died July 22, 2019
1990
Deborah Pelham Bubb '90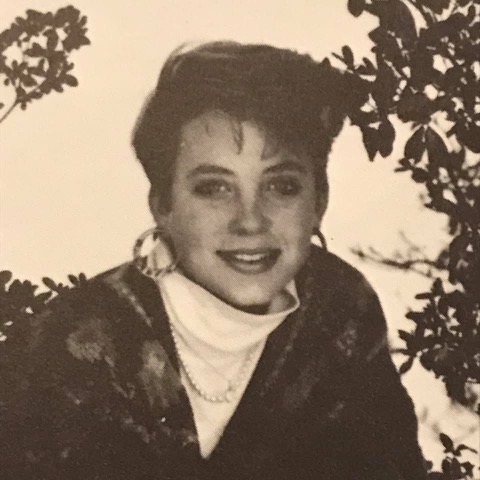 It is with a very saddened heart that I was made aware of Deborah "Deb" Pehlam Bubb's '90 passing on October 18, just a few days before before her 50th birthday. 
I don't want to post a long obituary. That is not the way she would have wanted to be remembered. Deb was so much to so many people during her attendance at AFS. Several of her classmates and I sat down for lunch together the weekend after her passing and shared memories of Deb that brought laughter and tears. In that couple of hours, it was clear how she touched each one of us in a very special way. Personally, I recall her compassion and empathy. Deb was never afraid to share her emotions or feelings and that was clear with her personal relationships as well as her demeanor on the lacrosse field. I can recall the times she and I would talk for hours under the shade of one of the trees around campus, discussing love, heartache and teenage life. She always had a smile and a twinkle in her eye that encouraged mischief, laughter, and radiated acceptance. I served along side her on the yearbook committee as co-photography editor and remember being so taken back with her natural talent for seeing the beauty in all things. I think that was really the core of what made Deb such a good friend to so many and how she will stay with me. She saw the beauty in the places and things around her and not just brought it to your attention but also drew you in so you saw it the way she did too. That is truly a rare trait. Everyone who knew Deb, and especially those of us who called her a friend, were deeply blessed. She will continue to live on for many, many years through the ways she impacted us all.
1997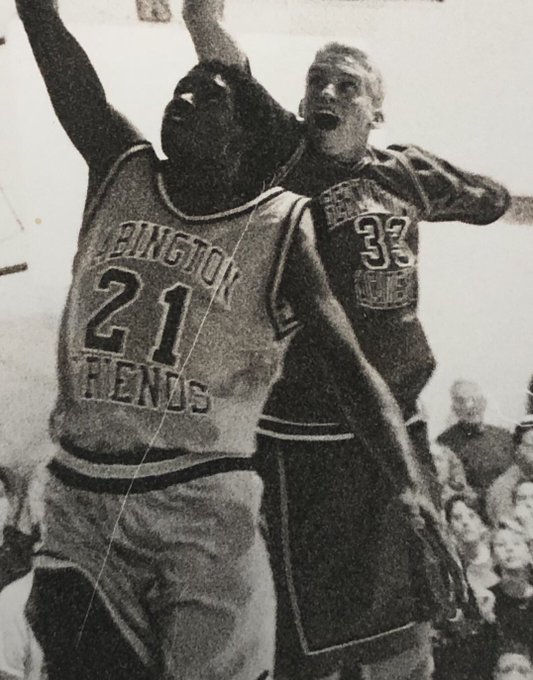 Lamar Plummer '97
Died February 21, 2020
2003
David Hoyle '03
Correction to submission in Fall 2019 Oak Leaves: David Hoyle passed away in 2019.
AFSA
Nancy Trent AFSA
Long-time Early Childhood teacher Nancy Trent has passed away after a long illness. Nancy was such a lovely, talented and caring teacher and colleague who had a special gift of introducing young children to the natural world of our campus. 
AFSA
Margaret E. Van Ummersen AFSA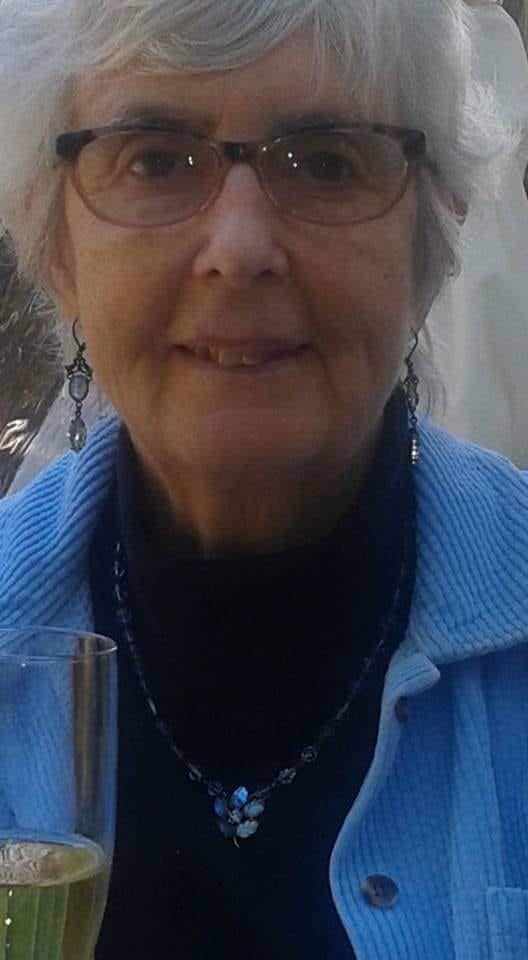 Margaret E. Van Ummersen, cherished wife, mother, grandmother, teacher, and friend, passed away on Saturday, October 31, 2020 at the age of 83.
Margaret was born in Motherwell, Scotland on August 3, 1937 to Edward and Betsy Gilchrist (Williamson). Margaret treasured her relationships with her cousins, who made sure she never felt like an only child. She dreamed of being a teacher when she was five years old. She attended the University of Glasgow to study languages and realized her lifelong goal of becoming an educator. Margaret then married Kenneth McFarlane, with whom she immigrated to the United States and had two children, Alastair (Sonja) and Linda (Kim). Margaret later completed a Master's Degree in the Psychology of Reading at Temple University, after which she began a long career at Abington Friends School in Jenkintown, Pennsylvania, where she taught Latin, reading, Italian, and French and chaperoned middle school students on trips to Rome. Her colleagues and students were precious to her. Margaret was a consummate teacher and continued to promote appreciation of art, literature, and history into her retirement.
At the age of 50, Margaret met Luther Van Ummersen and they were married and spent the next 32 years loving each other, traveling, dancing, and going to the theater. Through marrying Luther, Margaret gained three children: Betsy (Craig), Stephen, and Margo. Margaret is also leaving behind five grandchildren – Emily, Jordan, Robert, Daniel, and Hazel – who brought her joy and of whom she was very proud. She was a dedicated mother and grandmother, unconditionally loving and protective. Margaret was an avid basketball fan (particularly of the AFS team under Coach Chadwin), bridge player, camper, naturalist, and hiker and a long-time Girl Scout and Cub Scout leader, touching so many lives.