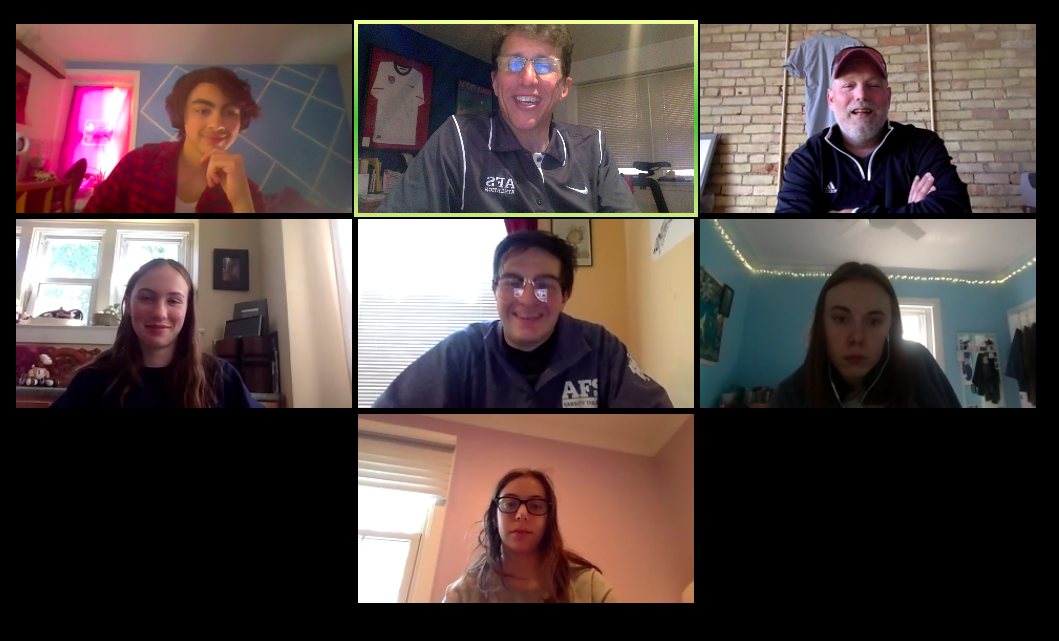 In Drew Benfer's AFS Everywhere classroom, he has made the most of the wave of virtual meeting and learning by inviting an impressive roster of guest speakers to his classroom. Drew said, "I believe that the willingness of people to join my classes via Zoom demonstrates the spirit of cooperation and care during these unprecedented times."
Recently in Drew's sophomore History 2 Honors course he had Rod Rodriguez, President and Chief Executive Officer of the the Global War on Terrorism Memorial (GWOT) Foundation speak to the class about his experience. The students were assigned to create a memorial of their own or in small groups and will ultimately share what they have created with Rod. In addition, students can create a single room of an exhibit that would accompany the opening of the GWOT Memorial.
Drew explained that he invited Rod to join his class for several reasons, "First, I wanted students to hear the perspective of someone who participated in the GWOT to give his first-hand account. The assignment started with students interviewing an adult in their lives, but Rod provided a fresh perspective for the students. Second, I wanted the class to develop their critical thinking skills by asking questions and they most certainly did so in the first session with Rod. Finally, I want students to think about historical memory and how stories are told about events in the United States. The fact that the GWOT Memorial is not designed or constructed gives students a chance to tell the story of a time in history that is still happening."
Drew has also invited several experts and professionals to his Presidential Politics class—an elective for juniors and seniors.