Creating a Healthy & Safe School Community.
The purpose of community mitigation strategies are to:
promote behaviors that prevent spread,
maintain healthy environments,
maintain healthy operations and
prepare for when someone gets sick;
And are designed to produce outcomes that:
reduce exposure among individuals,
reduce transmission,
reduce burden on the health care system and enhance access to testing and contact tracing,
with the long-term goals of minimizing COVID-19 morbidity and associated mortality. (source: cdc.gov)
At Abington Friends School, we will follow these Community Mitigation Strategies:

Masking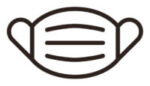 We are currently following the MCOPH guidelines and will require masks indoors when Montgomery County is in the "high" transmission rate. Communication will be sent if this changes.
At-Home Mitigation:
First, and most importantly, please don't send your student to school when they are sick. The best way to keep our community well is to keep germs outside of the school, as much as possible.

Covid-19 symptoms can look like mild cold or allergy symptoms and we recommend using at home antigen tests if these symptoms should arise. Home tests are becoming much easier to obtain at local pharmacies, and families can order additional free tests from the Federal Government at https://www.covidtests.gov/.

Please, don't send your child to school if they are denied access by the Ruvna health screening, unless you communicate directly with the school nurse, Rachel Marcus. If your child is well, has had no exposure and/or you believe you made a mistake on the health assessment, please send an email to Rachel and your division admin before sending the student to school.
When Masks Must Be Worn at School:
(per Montgomery County Office of Public Health and CDC guidance):
The community will be required to mask indoors on-campus while Montgomery and or Philadelphia County is in "high" transmission rate.

Any person with a Covid-19 exposure, defined as being within six feet of someone with Covid-19 for more than 15 minutes, will be required to wear a mask at school for 10 days post-exposure (inside and outside).

Any person exhibiting respiratory viral symptoms, but cleared to be in school (by Ruvna health screening or the school nurse), will be required to mask while symptoms are present, if they do not have an alternate diagnosis.

Those who are fully vaccinated against Covid-19 are not required to quarantine if exposed per MCOPH guidance, but will be required to mask for 10 days post-exposure. (To be considered fully-vaccinated – age 18 years or older: received all vaccine doses you are eligible for, including boosters; age 5-17 years: completed the primary series of COVID-19 vaccine/s.) A covid test is recommended for everyone on day five post-exposure.

All students who are not fully vaccinated and have not had a verified Covid-19 infection in the previous 90 days will need to quarantine for 5 days post-exposure, which includes the following groups – Under age 5; age 5-17: primary series of covid-19 vaccines incomplete; 18+: have not or can not complete every Covid-19 vaccine dose they are eligible for, including boosters). A covid test is recommended for everyone on day five post-exposure.

Any person exposed to Covid-19 will be required to be isolated if they develop any covid symptoms (including mild cold symptoms).

Students should bring a mask to school daily, to have on-hand.
Encouraging Vaccination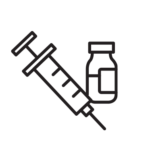 Because vaccination is so effective at keeping individuals and communities safe, we believe it is essential that all medically eligible members of our community – faculty and staff, children and family members – be vaccinated to protect themselves and others.
We are strongly encouraging Covid-19 vaccination and collecting the data needed to make further decisions on vaccination requirements in our community. This, along with other health and safety protocols, detailed below, will make it possible for us to create a substantially safe environment for learning on the AFS campus.
We are collecting proof of Covid-19 vaccinations for eligible students, along with other health information at the Magnus Health section in the resource section of the AFS Family Portal: https://abingtonfriends.myschoolapp.com/app#login. Please direct any questions about vaccinations to the school nurse: nurse@abingtonfriends.net.

Daily Community Screenings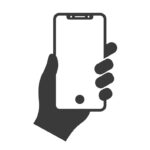 Parents and guardians are asked to monitor and record their child's health before going to school each day through a daily screening received via text. The Montgomery County Department of Health guidance on COVID-19 school isolation and quarantine (see resources) guidance also provides information on symptoms and isolation requirements.
External visitors will be limited. Those visitors allowed on campus will be screened and monitored.
Pledge to stay home if you are sick and avoid sick people when possible and follow Montgomery County Health Department guidance (see resources) on your return to campus.
Hygiene & Cleaning Practices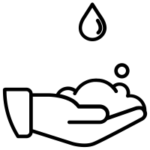 Community members are required to wash hands often with soap and water for 20 seconds or use at least 60% alcohol-based hand sanitizer.
Community members are encouraged to avoid touching your eyes, nose, and mouth.
Community members should cover coughs and sneezes with a tissue or your elbow and then wash your hands.
The school will follow procedures for regular cleaning, sanitizing, disinfecting and ventilation of learning spaces.
Maintaining Distance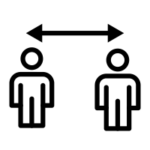 Being together on campus will require physical distancing and learning spaces and congregate settings have been configured for safe distancing and staggered use, when necessary. In addition, the ventilation systems at AFS were installed and/or improved last year, ensuring proper air circulation and filtration.
Follow protocol in relation to isolation or quarantine (see resources) when a staff member, student or visitor becomes sick or demonstrates a history of exposure. Learn more about who is a contact, HERE.
The pandemic team reviews all proposed events and gathering to assess, modify and/or limit them as needed based upon guidance from the Montgomery County Office of Public Health and the level of community transmission at the time as outlined in recommendations for this school year.

Following Travel Guidance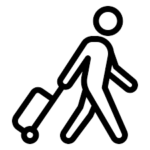 We are following the CDC guidance on travel in terms of school exclusion. Also find guidance on international travel provided by Montgomery County: Global-International Travel – FULLY Vaccinated (infographic) & Global-International Travel – NOT Vaccinated (infographic).
---
Updated 3/16/2022
---
Resources for AFS Families
Covid-19 Resources & News