Creating a Healthy & Safe School Community.
Abington Friends School's Covid-19 policy is created by AFS's multi-disciplinary Pandemic Team, in close collaboration with the public health experts at the Montgomery County Office of Public Health (MCOPH), and aligned with the guidance from the CDC.  For the 2022-2023 school year, we will follow a layered Covid mitigation approach outlined below, which is subject to change upon case numbers in our region.
Update 8/30: In response to changes to school recommendations made by the Montgomery County Office of Public Health, AFS has updated its Health & Safety guidelines for the 22-23 school year.

Encouraging Vaccination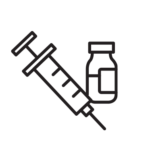 Because vaccination is an important tool, effective at keeping Covid-19 infection less severe and taking additional burden off our healthcare system individuals and communities safe, we believe it is essential that all medically eligible members of our community – faculty and staff, children and family members – be vaccinated to protect themselves and others. With the approval of vaccines for those under 5, our entire student body is now eligible for the additional protection offered by Covid-19 vaccinations.
Vaccination, along with other health and safety protocols, detailed below, will make it possible for us to create a substantially safer environment for learning on the AFS campus.
At-Home Mitigation:
First, and most importantly, please don't send your student to school when they are sick. The best way to keep our community well is to keep germs outside of the school, as much as possible.
Covid-19 symptoms can look like mild cold or allergy symptoms and we recommend using at home antigen tests if these symptoms should arise. Home tests are readily available at local pharmacies.
Per updated CDC guidance, students who experience Covid-19 symptoms are asked to test negative twice using a home antigen test – each test taken 24 hours apart – before their return to school.
Masking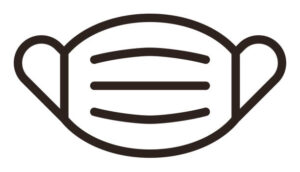 We are currently following the MCOPH guidelines. Masks are optional for any community member during times of "low" and "medium" community levels based on individual circumstances and family preferences. We will require masks indoors when Montgomery County is at the "high" community  level. Communication will be sent if this changes.
When Masks Must Be Worn at School:
(per Montgomery County Office of Public Health and CDC guidance):
The community will be required to mask indoors on-campus while the Montgomery County Covid-19 Community Level is in "high" community level.
Any person with a Covid-19 exposure, defined as being within six feet of someone with Covid-19 for more than 15 minutes, will be required to wear a mask indoors at school for 10 days post-exposure.
If a cluster of connected cases is identified, or if 10% of the student body tests positive within 14 days, we will require masks for a seven day period to curb transmission. This cluster may be by cohort, grade, division or school depending on specifics.
Any person exhibiting respiratory viral symptoms, but cleared to be in school (by their physician or the school nurse), will be required to mask while symptoms are present, if they do not have an alternate diagnosis.
Students should bring a mask to school daily, to have on hand.
Contact Tracing, Testing and Isolation
Case notification protocol:
In the event of a case cluster or outbreak, cases will be traced to identify close contacts.  Students who are identified as close contacts will be notified by email ("close contact" is defined as those within 6 feet of an individual with Covid-19 for 15 minutes during a 24 hour period, during the 48 hours before symptoms started or positive test, per CDC).  All those who are exposed to Covid-19, at home, in school or in the community, will be required to mask indoors for 10 days post-exposure.
Each division will follow its own case notification protocol.
Lower School – Case notifications will be sent to the families of children in the same class.
Middle School – Case notifications will be sent to families of children at the same grade level.
Upper School – A weekly email will be sent to the US community.
Real-time case counts will be available on the new community Covid-19 dashboard..  This will be updated in real time and will include weekly totals of cases, by division.
Quarantine:
Due to changes to CDC and MCOPH guidance, those who are exposed to Covid-19, and remain asymptomatic, no longer need to quarantine.  We will require those who are exposed must mask for 10 days, and test on the fifth day post exposure. In the event of a positive test, students are to engage in isolation protocol.
Isolation:
Those who test positive for Covid-19 will be required to isolate for a minimum of 5 days after the day of symptom onset or positive test, per CDC requirement.  These individuals should remain at home until their symptoms have resolved and 5 days have passed. Those returning to school after Covid-19 infection will be required to mask until the completion of the 10th day after their positive test.
Testing:
Antigen testing will be available in the nurse's office for those who are exhibiting symptoms of Covid-19, as well as those who are five days post exposure.  Parental consent in Magnus, as well as Project Ace-It registration, will be required before testing any student. Additionally, parents of Lower School and Middle School students will be contacted before a student is tested.
Symptom Screening
Parents and guardians are asked to monitor their child's health before going to school each day, and keep their child home if they display symptoms of Covid-19, unless two negative tests are obtained, at least 24 hours apart.  If a child displays symptoms while at school, a parent/guardian will be called. Pledge to stay home if you are sick and avoid sick people when possible and follow Montgomery County Health Department guidance (see resources) on your return to campus.
Hygiene & Cleaning Practices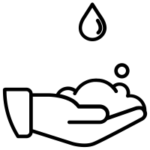 Community members are encouraged to wash hands often with soap and water for 20 seconds or use at least 60% alcohol-based hand sanitizer.
Community members are encouraged to avoid touching your eyes, nose, and mouth.
Community members should cover coughs and sneezes with a tissue or your elbow and then wash your hands.
The school will follow procedures for regular cleaning, sanitizing, disinfecting and ventilation of learning spaces.
Ventilation
The ventilation systems at AFS have been inspected and many have been  improved within the last two years to ensure proper air circulation and filtration.  All areas of the school have been verified to have ventilation that meets or exceeds the recommendations set forth to decrease the risk of viral transmission.

Following Travel Guidance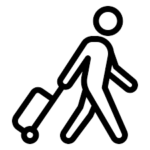 We are following the CDC guidance on travel in terms of school exclusion. Also find guidance on international travel provided by Montgomery County: Global-International Travel – FULLY Vaccinated (infographic) & Global-International Travel – NOT Vaccinated (infographic). Depending on the travel destination, a Covid Vaccination may be required. This information will be updated as we learn more.
In addition to the practices and protocols  above, the AFS Pandemic Team is in close contact with the public health experts at the Montgomery County Office of Public Health for ongoing consultation and guidance.
---
Updated 8/30/2022
---
Resources for AFS Families
Covid-19 Resources & News