Prepare Your Family for Reopening.
Students will need additional help preparing for the start of school given the coronavirus crisis. Please consider practicing and discussing the following behaviors and routines at home:
Practice putting on and taking off a mask or other acceptable face covering and wearing it for longer periods of time. Review AFS protocols on face coverings here.
Encourage your child to wash their hands frequently, for at least 20 seconds at a time and remind them to cough and sneeze into their elbows. Have them practice not touching their face and eyes.
Make sure you have a functioning thermometer and practice the morning routine of symptom checking.
Maintain 6 feet of separation, especially in public.
Share with your children that socialization with their peers and teachers will look and feel different at first. In addition to wearing a face cover, there will not be hugs, handshakes or high fives.
The purpose of community mitigation strategies are to:
promote behaviors that prevent spread,
maintain healthy environments,
maintain healthy operations and
prepare for when someone gets sick;
And are designed to produce outcomes that:
reduce exposure among individuals,
reduce transmission,
reduce burden on the health care system and enhance access to testing and contact tracing,
with the long-term goals of minimizing COVID-19 morbidity and associated mortality. (source: cdc.gov)
At Abington Friends School, we will follow these Community Mitigation Strategies: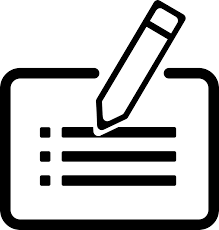 Daily Community Screenings
Parents and guardians are asked to monitor and record their child's health before going to school each day through a daily screening received via text and email.
External visitors will be extremely limited. Those visitors allowed on campus will be screened and monitored.
Pledge to stay home if you are sick and avoid sick people when possible.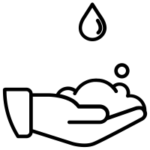 Hygiene 
Students, faculty and staff on the AFS campus will be required to wear an acceptable face covering throughout the school day, with limited exceptions outlined here.
Community members are required to wash hands often with soap and water for 20 seconds or use at least 60% alcohol-based hand sanitizer.
Community members are encouraged to avoid touching your eyes, nose, and mouth.
Community members should cover coughs and sneezes with a tissue or your elbow and then wash your hands.
The school will follow procedures for regular cleaning, sanitizing, disinfecting and ventilation of learning spaces.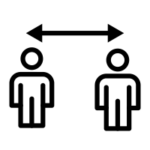 Maintaining Distance
Being together on campus will require physical distancing and learning spaces and congregate settings have been configured for safe distancing and staggered use, when necessary.
Put at least six feet of distance between yourself and other non-immediate family members.
Follow protocol in relation to isolation or quarantine when a staff member, student or visitor becomes sick or demonstrates a history of exposure. (Exposure = Within 6 feet for more than 15 minutes regardless of mask-wearing; intimate contact such as close physical contact or shared food and personal items; direct receipt of respiratory droplets; near or adjacent for an extended period of time during an activity with increased respiratory droplets such as shouting, contact sports, singing, locker or bathroom sharing)
Safety protocols for sports and physical education have been put in place, consistent with CDC and Commonwealth of Pennsylvania guidelines and suggestions.
Please read and affirm the Affirmation of Collective Purpose for AFS. Here, we have outlined practices that members of our community are expected to uphold, as each person plays an important role in safeguarding the health and wellbeing of our school.
---
Resources for AFS Families
For Families Preparing to Return to School
General Resources on Covid-19