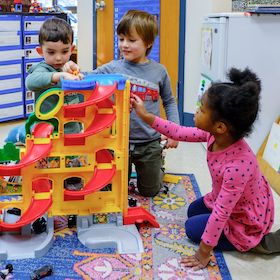 Children ages two – five are invited to join us for Preschool Preview Playdates. Each Playdate will feature an activity and a peek into the AFS preschool emergent curriculum model.
Join us Wednesday June 1 at 9 a.m. – 9:30 a.m.

If these dates don't work for you, please register for an Open House or Campus Tour.
At Abington Friends School, we approach education with bold convictions that promote innovation and thoughtful guidance inside and outside the classroom. Read more reviews from current parent on Niche.com.