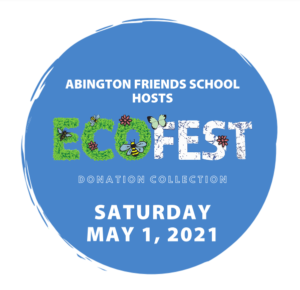 EcoFest is an annual event held at Abington Friends School. This event is hosted by the AFS Home & School Association with the goal of carrying out the Quaker values of stewardship and community. This events is free and open to the public and will be held rain or shine. Volunteers will be available to unload items from your car.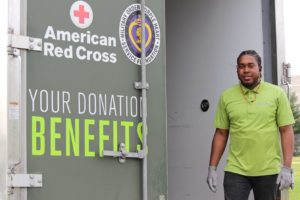 Donation Collection  9 a.m. to 11:00 a.m.
Clean out your closets, cabinets, shelves, garage, attic or shed and donate all of your unwanted, gently used items in one stop.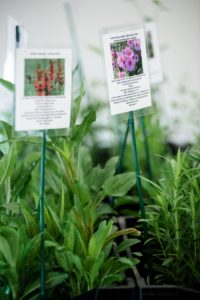 Farm at AFS Plant Sale 9 a.m. to noon  Come support our fantastic FarmEx cohort and 5th and 8th grade gardening clubs by purchasing various greens, herb, vegetable starter plants and a selection of tomato plants. Pricing will be between $3 and $5. Cash and credit cards accepted.
Click on the organization's name below for more information and lists of accepted donation items. 
ELECTRONICS RECYCLING with 611 Metals Recycling.  611 Metals will collect and destroy almost anything with a plug for future recycling. See the Acceptable Items List for specifics. They are unable to recycle TVs. CRT Monitors are subject to a $20 per item disposal fee.

FURNITURE & HOUSEHOLD ITEMS DONATION with Habitat for Humanity
Habitat for Humanity will be onsite to collect household items, building materials and furniture for resale at ReStore.
CLOTHING & HOUSEHOLD ITEMS DONATION with Greendrop
GreenDrop will be on site to collect clothing, games, cookware, small appliances, working electronics, books and more.
GENTLY USED & NEW TWIN BEDDING AND YOUNG ADULT BOOKS with One House At a Time.       One House At a Time will be collecting gently used/new twin sheets and comforters along with books specifically for young adults.
PERSONAL CARE ITEMS with Jenkintown Food Cupboard.                                                                Jenkintown Food Cupboard would appreciate donations of personal care items such as soap bars and shampoo.
All events are free and open to the public.