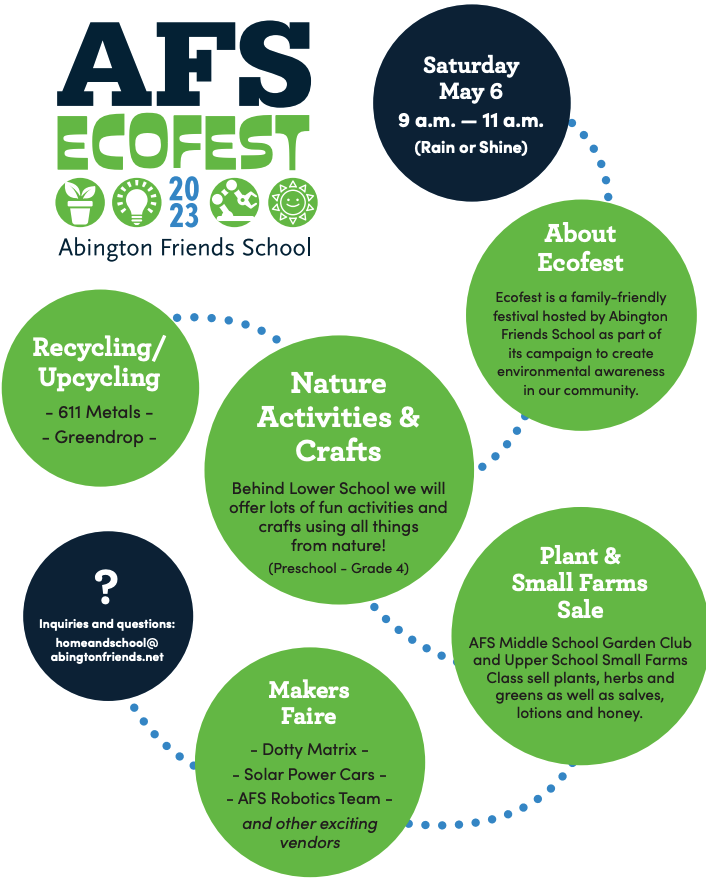 ECOFEST 2023!
Saturday, May 6
9:00 – 11:00 a.m.
There will be so much happening at the AFS campus you won't want to miss this exciting event!
E-cycling and donation drive with the following companies:
611 Metals Recycling
Greendrop
Makers Faire:
Shivasongster
Stick-lets
Dragonfly Makerspace
Solar powered car races
Dot Matrix GameBoy Orchestra
Jeremy Deprisco's Sci-Fi Lophone
AFS Robotics
And more!!
Workshop at Creek behind Middle School:
9:30a.m. – Tookany-Tacony/Frankford Watershed: Creek Study
AFS  MS Gardening Club & US Small Farms Club:
Plant Sale – vegetable starter, herbs and other varieties
Small Farms Sales – bath bombs, lotions, balms and jewelry
Honey Sale