Peter said "Wait for me. I'll be back!" But five years after Neverland, Wendy is still waiting…
In this coming-of-age exploration of first love and lasting loss, LOST GIRL continues the story of J.M. Barrie's beloved character – the girl who had to grow up.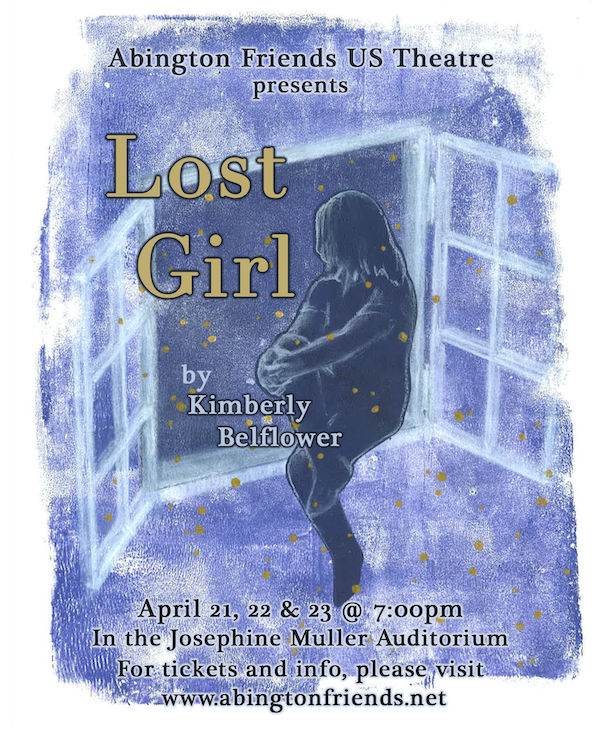 This award-winning play by Kimberly Belflower draws us into the story we've heard a dozen times before, then brings the high-flying fantasy back to solid ground. "It's refreshing, bold, and brave to take such iconic characters into a new and very real place, teeming with the big, wild emotions of adolescence." (Broadway World Milwaukee)
The Abington Friends School Upper School theatre program invites you to join us April 21, 22 & 23 @ 7:00 p.m. in the Josephine Muller Auditorium for this new and surprising play.