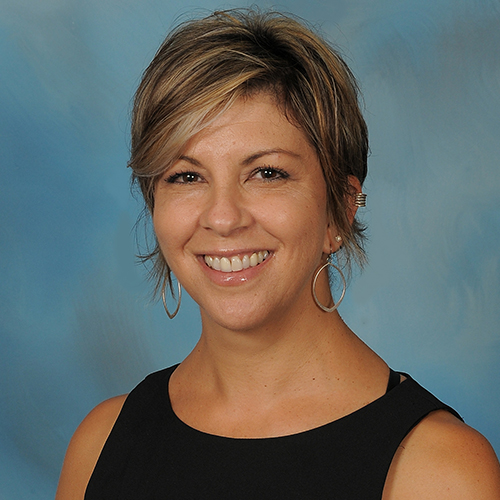 Roseanne Liberti
Middle School Science Teacher
Co-Head Coach, Middle School Cross-Country
Assistant Coach, Varsity & JV Golf
B.S., Pennsylvania State University
M.Ed., Gratz College
Contact Email
Biography
Roseanne Liberti has been a Middle School Science Teacher at Abington Friends since 2004.
A member of the athletic department since 2012, she is Co-Head Coach of Middle School Cross-Country and Assistant Coach for both Varsity and JV Golf. Roseanne previously coached AFS Upper and Middle School Girls Soccer and coached at Southern Regional High School as well.
Roseanne has a B.S. from Pennsylvania State University (Biochemistry) and a master's degree in Secondary Education from Gratz College.
Why Roseanne coaches at AFS:  "Coaching allows me the opportunity to work with students outside the classroom in an entirely different environment. It's an opening to witness, cultivate and celebrate students' athletic talents. Just like our work in the classroom, our sports programs at AFS support students on their journey; discovering their physical abilities and then practicing and working to develop these capacities to celebrate individual and team success."