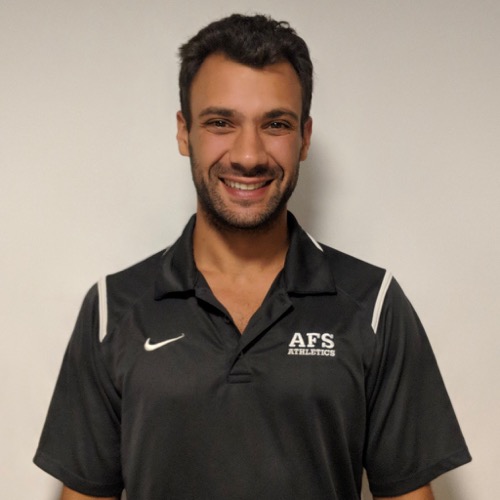 Nic LoPresto
Head Coach, Varsity Swimming
Assistant Coach, Ultimate Frisbee
B.A., St. Vincent College
Contact Email
Biography
Nic LoPresto has served as Head Coach of Abington Friends School's Varsity Boys Swimming and Varsity Girls Swimming teams and as an Assistant Coach for AFS's Ultimate Frisbee squad since 2017.
Nic spent four years leading Philadelphia University's Women's Ultimate Frisbee program and two years as Head Coach of their Men's team. Additionally, he coached Varsity Field Hockey in the Latrobe (PA) area.
A swimmer in both high school and college, Nic was an NAIA National Qualifier in 2006 and also competed as a college and club Ultimate Frisbee athlete.
Nic holds a degree in Anthropology from St. Vincent College.
Why Nic coaches at AFS:  "The personal growth of our student-athletes drives success both in sport and in life. It is awe-inspiring what they can achieve when humility, trust and understanding come together for a common purpose."