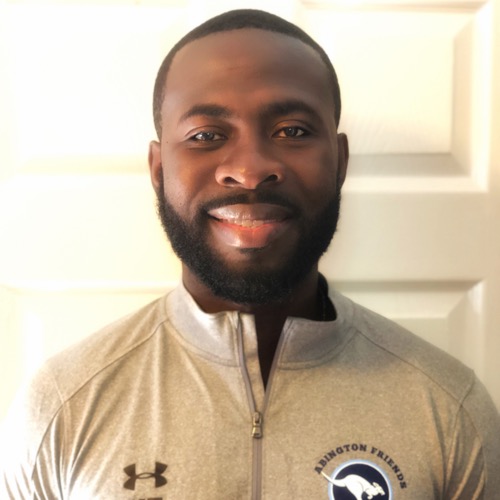 Michael Tuffour
Assistant Coach, Varsity Boys Soccer
B.S., Penn State University
M.B.A, Arcadia University
Contact Email
Biography
Michael Tuffour is an Assistant Coach for the Abington Friends Varsity Boys Soccer team as well as Middle School Girls & Boys Basketball. He also coached at AFS in 2014.
Other places he's coached include Penn State University (Abington Campus), PA Rush, Rising Stars Football Club and the Junior Lone Stars. Michael is currently the Head Coach and Trainer of the Philadelphia Soccer Club.
His playing career included Samuel Fels High School (Philadelphia), Penn State (Abington) and with the Royal Football Academy in Ghana.
Michael holds college degrees from Penn State and Arcadia University.
Why Michael coaches at AFS:  "Giving 100 percent, even when things are not going well, takes determination. A true athlete and true teammate will not give up during even the toughest of times. I try to teach a strong work ethic and want the athletes at AFS to see the beauty of soccer and hope to show others how to love the game like I always have."