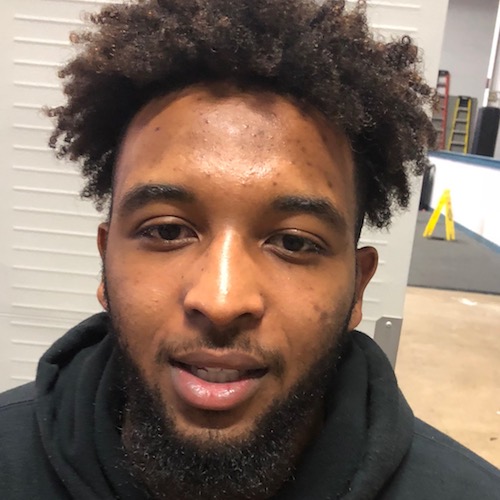 Isaiah Lester
Assistant Coach, Varsity & JV Boys Basketball
B.S., Business Management, Penn State University
Contact Email
Biography
Isaiah Lester joined the Abington Friends staff for the 2018-19 basketball season. He is currently an assistant coach for both the Boys Varsity and JV teams.
A player at Penn State (Brandywine), Isaiah's team won the PSUAC conference championship. On that squad he was named the 2018 John Fritz Sportsmanship Award winner, also serving as senior team captain. He will receive a B.S. in Business Management in 2019.
A Ridley High School graduate, he's coached in numerous basketball showcases and was an assistant coach for Philadelphia team (16-under) at the 2018 JCC Maccabi Games.
Why Isaiah coaches at AFS:  "The opportunity to coach at a legendary school like Abington Friends was something I just could not pass up. On the court, if you work hard, any '5' can win a game."