THE CAMPAIGN FOR ABINGTON FRIENDS SCHOOL
We are thrilled to announce that
Abington Friends School has broken ground on the
Richard N. Berman Athletics Center
Thanks to generous donors to Now More Than Ever: The Campaign for
Abington Friends School, this $9 million athletics center will be a dramatic
expansion of our athletics and physical education facilities.
Watch Video of the Ceremonial
Groundbreaking
$8,300,000
Has Been Pledged To Date
Athletics Center
Phase I ($9 Million)
Track and Field
Phase II ($3 Million)
Together – as families, faculty and staff, alumni and friends who understand the difference AFS makes in the
world every day – we are taking bold steps forward to advance our school and mission.
Have questions about the campaign? Contact Courtney Marsallo at cmarsallo@abingtonfriends.net or 215.690.7673.
Phase I
Anticipated Completion: Summer 2019
A new Athletics Center
will be a flagship facility
for welcoming the larger
community to AFS.
The new Athletics Center will include:
A beautifully appointed lobby and gathering space

A competition basketball court that accommodates two practice courts

Expanded spectator seating

A state-of-the-art fitness center

A spacious training room

Team rooms and locker rooms

A flexible multi-purpose space for yoga, dance and community events
The facility will provide versatile and welcoming space for physical education, team practices, games and AFS community activities.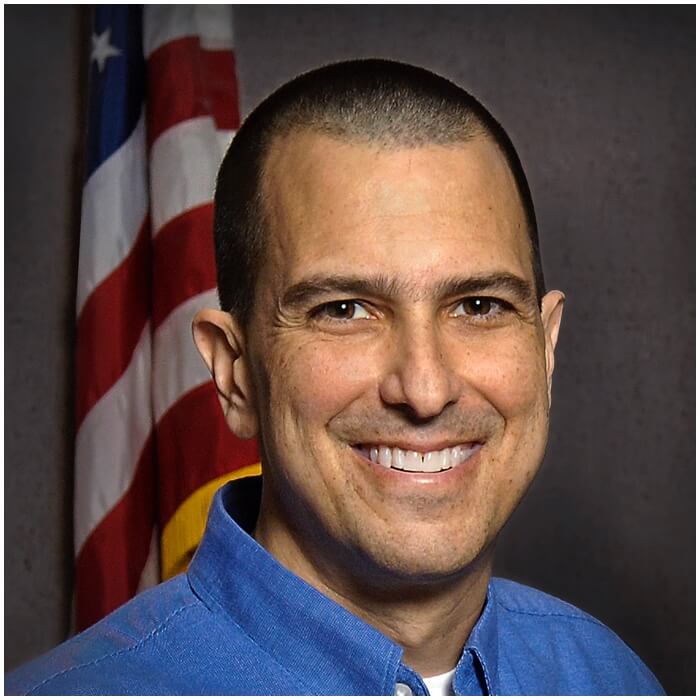 Richard N. Berman
Richard N. Berman was a deeply beloved brother, son, uncle, father and grandfather in the extended Berman family, a family closely tied to the AFS community. As leaders in the Now More Than Ever Campaign, the Berman family sought to both advance the mission of AFS through the beautiful new Richard N. Berman Athletics Center and to honor the memory of Richard.
Richard was known to all – among fellow business leaders, friends, family and in the larger community – as a man of great compassion, integrity, care for others and community involvement. He lived a life of accomplishment in business leadership and contribution to the community with humility and an uncommonly generous spirit. Above all, Richard was deeply devoted to his wife, Sharyn, their six children, his loving parents, three brothers and many nieces and nephews.
Richard Berman's life-long interest in athletics, well-being and teamwork make the Richard N. Berman Athletics Center all the more fitting in his memory. We are proud to celebrate Richard's life and honor his memory with the Berman family in the naming of this beautiful new building.
close
Phase II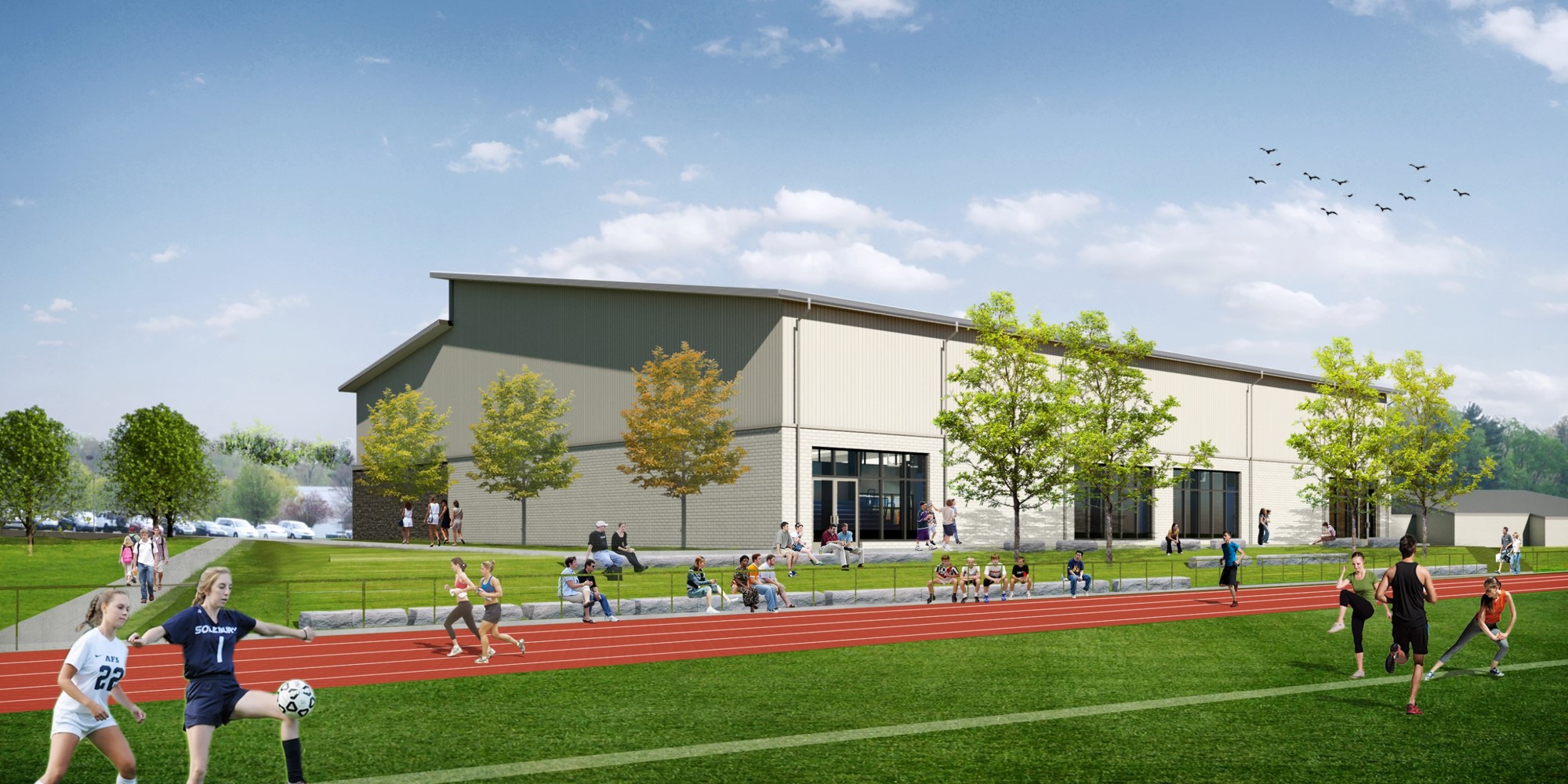 Campaign Leadership Committee
The Campaign Leadership Committee (CLC) is comprised of a team of lead volunteers and School leadership who have been working since late 2016 to advance Now More Than Ever: The Campaign for Abington Friends School. CLC members are parents, alumni and alumni parents in the AFS community, all deeply committed to the school and its values. They serve as supporters of and ambassadors for Now More Than Ever and, in doing so, help strengthen AFS for students today and in the future.
Co-Chairs
Marc and David Berman P'19 P'20
Susan Salesky Rudin '57
Volunteer Members
Cindy Balick P'13 P'19 P'19
Amy Brantz Bedrick P'15
Carolyn Jackson P'27 P'27
Margaret Sayers P'16 P'18
Ross Shanken P'17 P'20 P'24
Susan Tressider P'18
School Leadership
Rich Nourie, Head of School
Devin Schlickmann, Assistant Head of School for Institutional Advancement
Courtney Marsallo, Director of Major Giving
---
School Committee
The School Committee, comprised of current and alumni parents, alumni, and members of the Abington Monthly Meeting, sets the strategic direction and vision for the School and ensures ongoing faithfulness to our Quaker mission and values. As trustees, School Committee members have fiduciary responsibility and lead the philanthropic culture of the community with their strong support of the Annual Fund and capital campaigns such as Now More Than Ever.
Cindy Balick P'13 P'19 P'19
Marc Berman P'19 P'20
Amy Brantz Bedrick P'15
Rebecca Ethridge Bubb '02 P'33 P'35
Loyda Camacho P'20
David Campbell P'11 P'14 P'21
Carl Hemenway P'04
Claudia Lewis P'17 P'20 P'22
Susan Salesky Rudin '57
Deborra Sines Pancoe, AFSA
Tracey Sandmeyer P'08 P'11
Margaret Sayers P'16 P'18, Clerk
Adam Schorsch '03
Irvin Schorsch III P '20
Ross Shanken P'17 P'20 P'24
Michael Sperger P'15 P'18 P'21
Sarah Sweeney-Denham
Diane Vernon P'76
---
Campaign Donors
AFS is deeply grateful to the following donors who have supported Now More Than Ever with gifts and pledges totaling more than $8.3 million, as of October 1, 2018:
Anonymous (3)
Leonard and Madlyn Abramson
AFS Daisy Troop #7002
Alicia and Christopher Agoglia P'14 P'16
Kenneth and Diane Ahl P'01 P'05
Airan-Javias P'27 P'30
The Balick Family
Matt Balick '13 and Nicole Goroskovsky '13
Amy Brantz Bedrick and Rick Bedrick P'15
Doris Benfer G'24
Allison Kanofsky Berg '89 and Larry Berg
Fred and Bryna Berman P'08
Jordan and Deanna Berman G'04 G'06 G'08 G'19 G'20 GG'30
Marc and David Berman P'19 P'20
Sharyn Berman G'30
Steve and Ilene Berman Family Foundation
David and Nina Bisbee P'16
Marcia Boraas and Eugene Lugano P'10 P'13
Joan N. Brantz G'15
Rebecca Bubb '02 and Michael Bubb '03, P'33 P'35
Loyda Camacho and Jerry Fluellen P'20
The Campbell Family
Jocelyn Faulkner Casey '97 and James Casey
Karen Cheney and Tom Avril P'16 P'21
Heather Clark and Joseph Quinn P'30
Michael and Reina Cohen P'23 P'26
Anne Schrieber Collins '48
Davatzes Family Foundation
The Dolfinger-McMahon Foundation
Scott Erman '86 and Nancy Erman
Gail Faulkner and John Oyler P'95 P'97 P'98 P'00
Julia and Samuel Finney P'16
Stewart and Susan Fisher P'13
The Fishman Family
Carol Frieder, AFSA and Sam Frieder P '76 P'80 P'82 P'85
Samuel Frieder '82 and Wendy Frieder
John and Beverly Gandolfo
Saly A. Glassman and Ira S. Berman/YouThePlanet Foundation
Howard and Marjorie Gleit P'89
Matthew and Audra Gurin P'12 P'14
Edward and Mary Hayes G'19 G'21
In Honor of Lena Ingerman
In Honor of Louis Platt '17
In Honor of Richa Chauhan
Elliot Ingerman
Ira Ingerman G'13 G'19
Randi Ingerman
Carolyn and Gabriel Jackson P'27 P'27
Rachel Kane, AFSA
Donna Bleznak Keller and Stefan Keller P'23
Maria Kiernan and Salvatore G. Rotella, Jr. P'20
Jonathan Korein and Jane Rovins P'07 P'11 G'27
Robert Krull G'23 G'27
The Christian R. and Mary F. Lindback Foundation
Margaret Lockwood '90
Susan and Terrance Lohr P'24
Andrea and Thomas Macey P'17
Jonathan Makler '95 and Elise Makler
Susan and Todd Makler P'92 P'95
Carl and Marla Manstein P'08 P'12
Courtney and Matt Marsallo
Lynne Koolpe Mass, AFSA, and Burton Mass, G'20
John McGlynn '09
Kelly McGlynn '11
E. Kevin and Margaret McGlynn P'09 P'11
Rosanne Mistretta and Steve Miano P'09 P'12
Holly and Barry Myers P'11 P'13
Rich and Robin Nourie P'10 P'13
Deborra Sines-Pancoe, AFSA, and Craig Pancoe, AFSA
Bernard and Mary Grace Panzak P'17
The Perry Family
Bethany Perry and Seth Newman P'19 P'21
Pine Forest Camp
Mira Rabin and Tom Whitman P'19
Janani Rangaswami
Jill and Gary Rosenfeld P'17
Noah Rosenfeld '17
Susan Salesky Rudin '57
Amy and Mitch Russell P'11 P'16
Rod and Tracey Sandmeyer P'08 P'11
Aram Sarkisian and Sandra Laiss-Sarkisian P'30
Margaret and Steven Sayers P'16 P'18
Martha Scache
Devin and Megan Schlickmann
Irvin and Marilyn Schorsch P'20
Peter '75 and Bonnie Schorsch '75, P'03 P'10 P'13
Catherine Matlock-Shally and Rudolph Shally P'16 P'19
Ross and Lori Shanken P'17 P'20 P'24
Marijke and Arlen Shenkman P'20 P'25
Jacqui and Jay Silverman P'19
Richard A. Simon '82
The Sperger Family
Gregg Stein
David and Anne Steinberg P'17 P'19
Marianna and Michael Sullivan P'94 P'98 G'27 G'30
Sarah Sweeney-Denham and Dan Denham
Tyson Memorial Fund
Diane Vernon P'76
Christine J. Washington P'94 G'23
Cynthia and Daniel Weinstock P'17 P'19
The Windmill Foundation
Amy (Stein) Wood
Karen Zinn and Doug Brownlie P'17
close
Answers
To Common Questions
Why are we raising funds for Abington Friends School?
AFS has built a strong foundation with faculty excellence and distinctive student and curricular programs. It is now time to make significant upgrades to our facilities to better support our students and the AFS community. Through Now More Than Ever: The Campaign for Abington Friends School, we seek to build a multi-purpose athletics center and an all-weather track and synthetic turf field.
What is the estimated cost of the proposed projects?
Phase I will include the construction of a new $9 million Athletics Center. At the time of the groundbreaking, $8.3 million had been secured; the Campaign Leadership Committee is actively working to raise the balance needed to fully fund the project. Phase II will include the construction of a $3 million All-Weather Track and Field.
When will we begin to build?
As of May 2018 AFS has begun construction on Phase I. Construction for Phase II will begin when 100% of the required funds for the project have been raised in cash and/or pledges.
How will campaign gifts be used?
All contributions made to this campaign can only be used for the projects outlined in the case for support. Campaign funds will be deposited into a separate, restricted "building fund" account and reserved only for expenses related to the expansion and renovation of the school.
All members of the AFS community are invited to support this campaign. We encourage those supporting the campaign to consider making a stretch gift by pledging their support over a five-year period. AFS does not assume to know the nuances of individual financial situations, but we hope that every AFS family will consider making a gift at a level meaningful to them. Contact Courtney Marsallo, Director of Major Gifts at 215.690.7673.
What about commemorative and memorial opportunities?
Naming opportunities are available. Please contact Courtney Marsallo, Director of Major Gifts at 215.690.7673.
Is this in addition to our annual support of The Fund for AFS?
Yes, this initiative seeks gifts in addition to your yearly support of The Fund for AFS. The essential everyday needs of the operating budget, as supported by The Fund for AFS, do not disappear during a Capital Campaign. It is essential for AFS to maintain a healthy annual fund during the campaign.
In addition to my gift, how else can I help?
AFS is grateful to those community members who are willing to dedicate their time and energy, in addition to their gifts, to help advance Now More Than Ever. If you are interested in learning more about campaign volunteer opportunities, please contact Courtney Marsallo, Director of Major Giving, at 215.690.7673 or cmarsallo@abingtonfriends.net.
Have Questions About The Campaign?