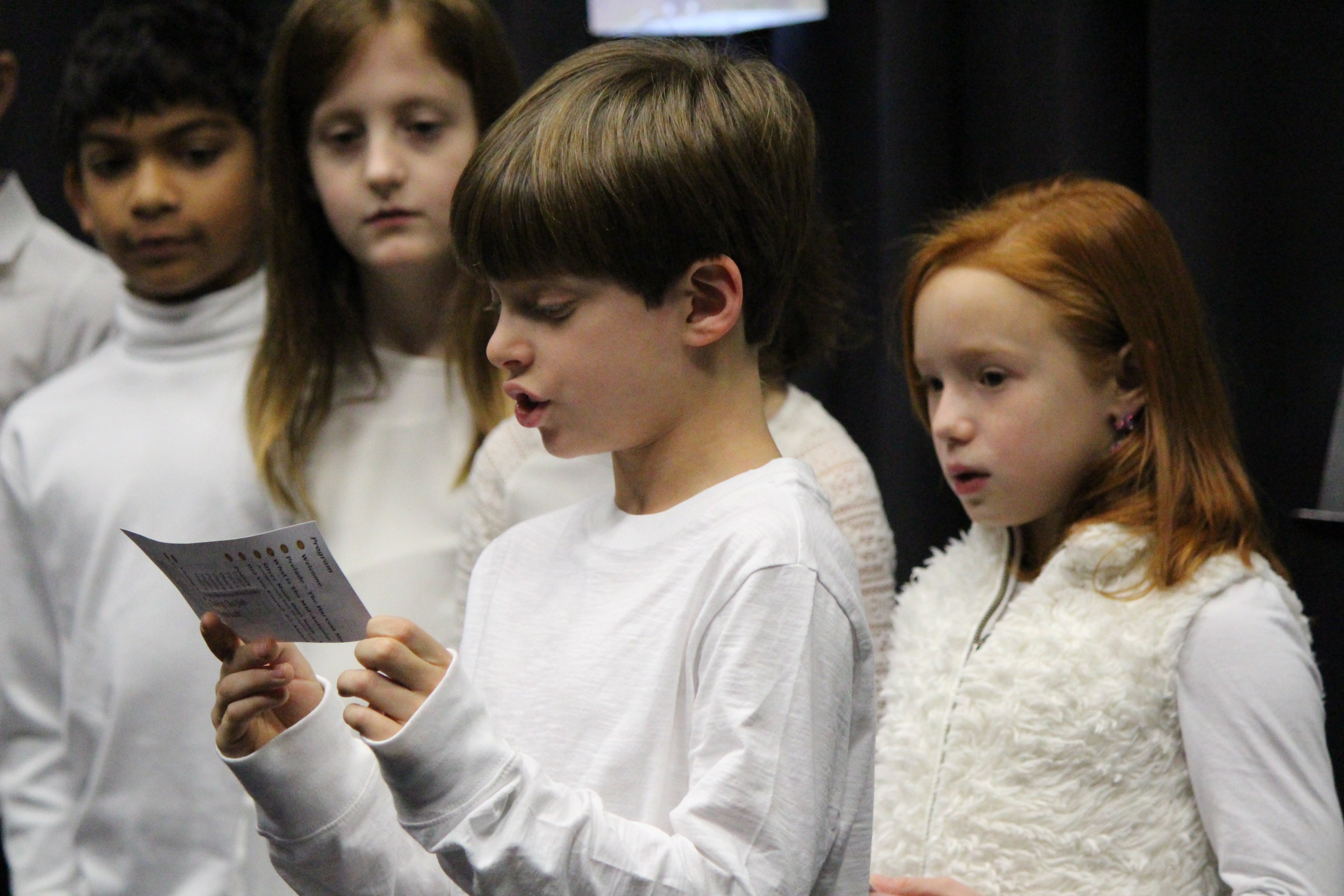 The Moon took a star turn as all three classes of our third graders celebrated the traditional Chinese Mid-Autumn Moon Festival in a program attended by parents and other family members.
The students performed a tender program of songs, poetry, folktales and facts — all about the celestial lunar body. They showed an animated movie they'd created, recited their original poetry in Spanish and gave a recitation in Chinese. The program took place November 20 in the School's Black Box Theatre.
The celebration continued after the program, as students proudly pointed out their artwork, which decorated the walls of the theatre and the hallways of the Lower School.