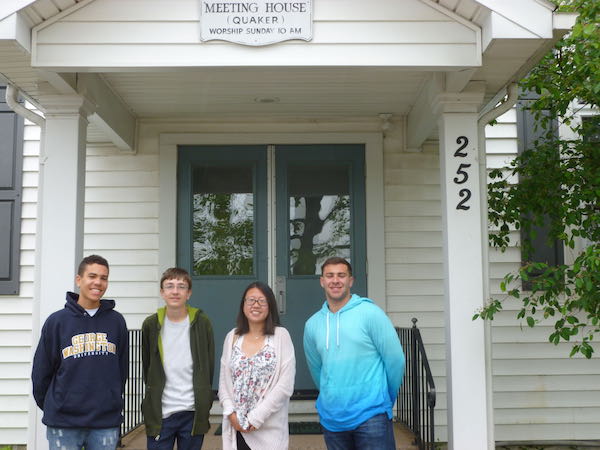 From left, NHD team members Noah Shufutinsky, Joseph Rotella, Yaya Chen and Ben Shuster. Missing: Rory Erlich
Two students on our National History Day team won honors for their projects in a statewide NHD competition that involved 750 high school students from across Pennsylvania.
Freshman Rory Erlich won a third-place award in the individual website category. His project examined how African-American soldiers in the Civil War fought not only for freedom, but also for equal treatment.
Sophomore Yaya Chen won a third-place award in the individual exhibit category for her display board focusing on Billie Jean King and the 1973 "Battle of the Sexes" tennis match with Bobby Riggs as she examined women's rights and sports.
Contest organizers said students from 130 schools competed in the state competition, held May 12 and 13 in Carlisle, Pa.
"We had a great time looking at other student projects, exploring Carlisle, meeting the Friends at Carlisle Meeting, and being on pins and needles waiting for results," said Margaret Guerra, AFS History Department chair. "Now, we are looking ahead to next year's competition."