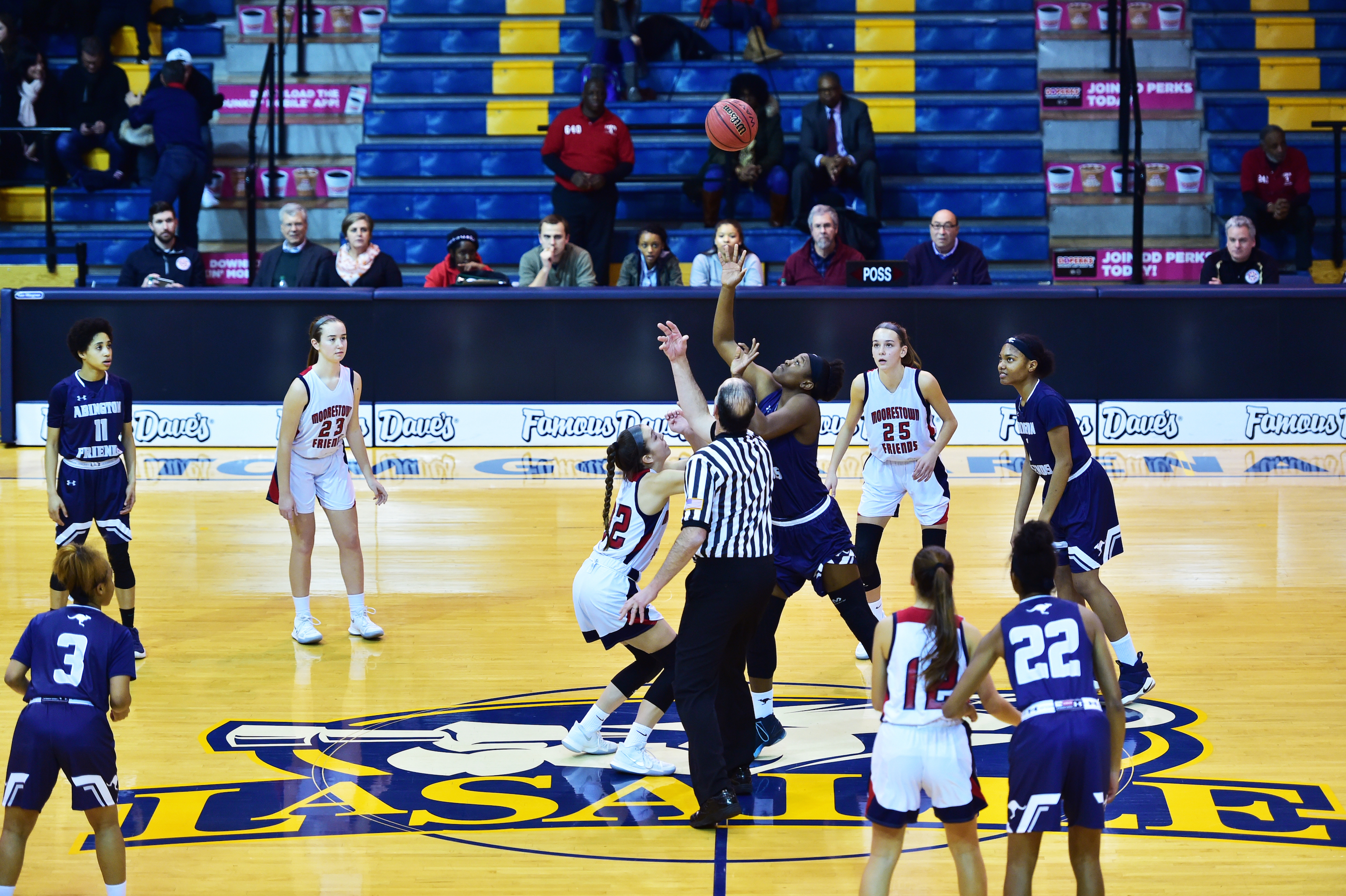 Photo credit: Ryan Samson '07
Both the AFS  varsity girls' and boys' basketball teams successfully defended their titles on Friday with decisive victories in Friends Schools League competition.
Mihjae Hayes and Kendall Hodges each scored 12 points Friday night to pace the girls' team to a 42-24 win over Moorestown Friends School and claim the FSL crown for the second consecutive year. The girls came out strong in the first quarter, led 26-12 at the half and never looked back. Dozens of AFS fans, who filled two sections of the Tom Gola Arena at LaSalle University, cheered the Roos on to victory.
After the win, Head Coach Jeff Bond said he "couldn't be prouder of this group of strong, passionate, hard-working and talented young women."
In the Quaker Cup championship tilt, Taalib Holloman scored 19 points to lead the boys' team to their second back-to-back  title. The boys defeated host George School, 71-54, to win the Quaker Cup on Friday afternoon. The Quaker Cup is a post-season competition for FSL teams that finish the regular season in sixth-ninth place.
After winning their game, many players on the boys' team headed to LaSalle to cheer the girls on to victory.