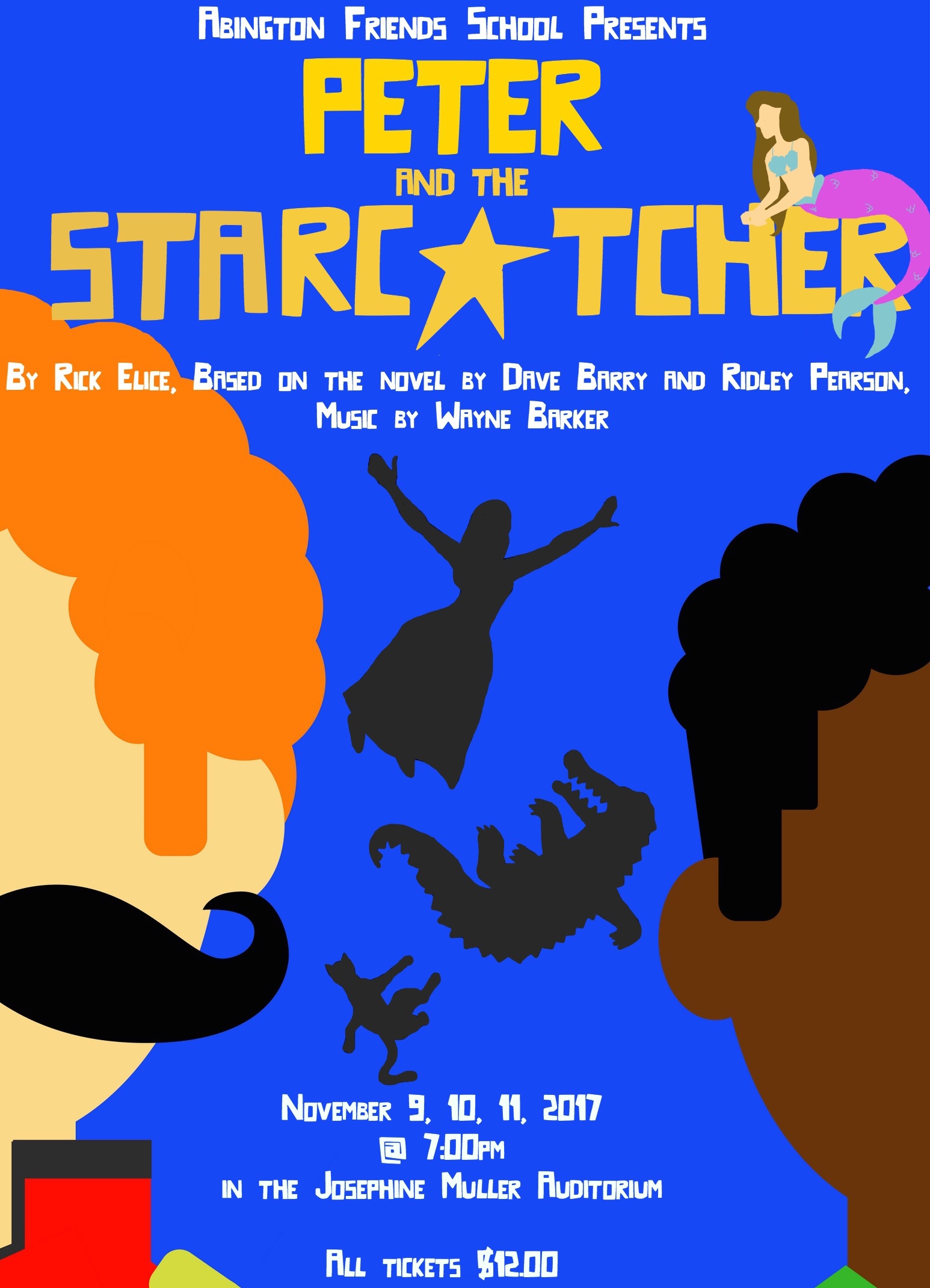 Tickets are available now for the AFS Upper School play, "Peter and the Starcatcher," which opens on Thursday, November 9, for a three-night run.
This adventured-packed play, adapted from a best-selling children's novel, is a prequel to J.M. Barrie's beloved classic, "Peter Pan."
"Peter and the Starcatcher," tells how a lonely orphan became the spirited, fearless boy we all know as Peter Pan. An epic sea quest, a motley pirate crew and a fearfully funny villain named Black Stache take us on a rollicking journey to discover Neverland.
This multiple Tony Award-winning play will have the entire family hooked from the moment you let your imagination take flight.
The show runs at 7 p.m. on November 9, 10 and 11 in the Josephine Muller Auditorium on the campus of Abington Friends School. Tickets are $12. Visit here to reserve tickets.