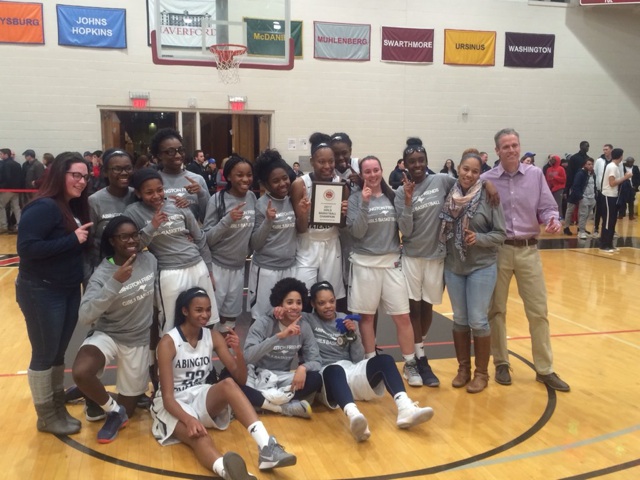 The girls' varsity basketball team won the Friends Schools League title on Friday night, beating Shipley School, 47-41, in the championship game at Haverford College.
The Roos entered the title game undefeated in the league, and 22-3 overall, the highest season win total in the school's history.
AFS girls last won the title during the 2006-2007 season.
The varsity boys' basketball team also had reason to celebrate on Friday, beating Moorestown Friends, 59-34, to win the Quaker Cup in the title game played at Abington Friends.
Go Roos!