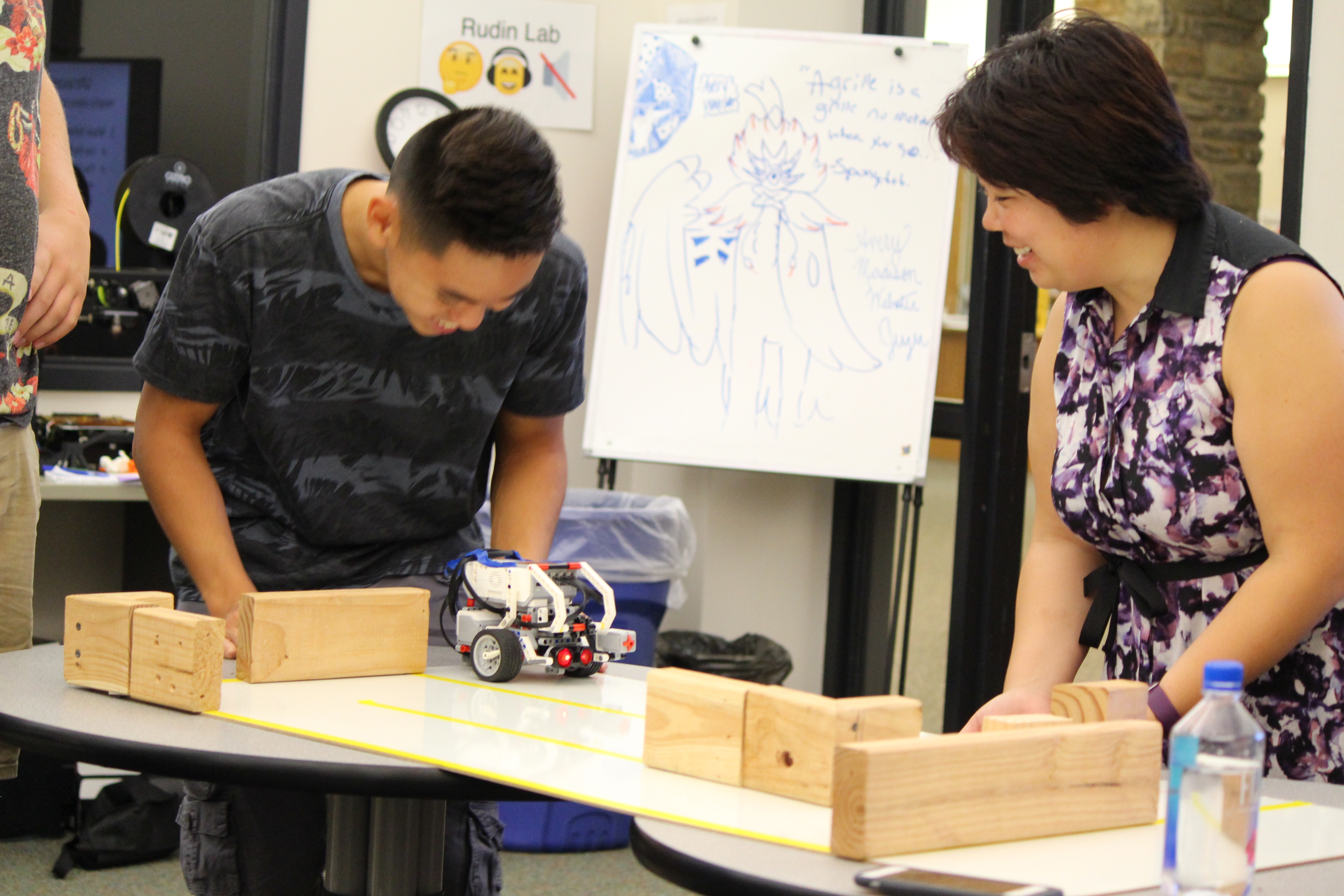 Upper School Math Teacher Jillian Ma threw recently down a challenge to the 17 students in her robotics class, and they seemed to enjoy every twist and turn of the task before them.
They were to add ultrasonic sensors to the Lego-ribbed vehicles they had built and then program them to navigate their way through three mazes made of wooden blocks. After much trial and error, many of the little vehicles whizzed through the mazes without hitting their wooden walls.
All the while, Jillian circulated through the lab, stopping to answer students' questions, offer encouragement and suggest new ways of looking at the problem.
Later, when talking about the semester-long class, she said she thought the students — seniors and sophomores — were "really engaged" in learning about robotics. "They love it. They are proud of what they accomplish," she said.
At the beginning of each class she presents different challenges, and the students often work in pairs to solve the problems.
"They talk about what they see, and why they are making decisions. That makes them learn exponentially more," she said.
This summer, Jillian was one of several members of the AFS faculty to take part in professional-development programs. She attended a weeklong workshop in Pittsburgh at the National Robotics Engineering Center, which is affiliated with Carnegie Mellon University. The participants modeled good instruction techniques and learned sophisticated ways to make robots turn, make decisions and move. All of which Jillian plans to use in the classroom or to help the AFS Roobotics team as its head coach.