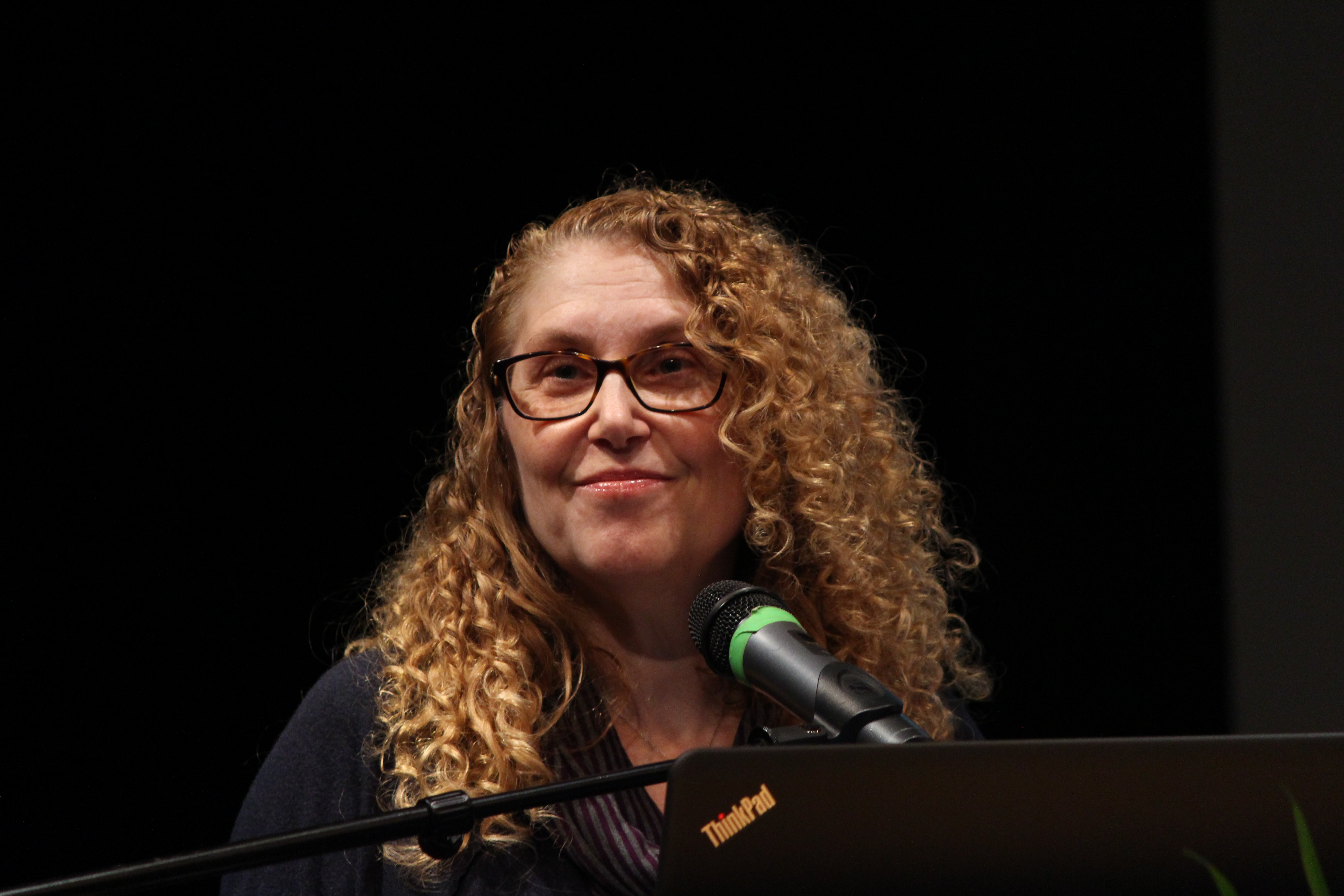 Randi Boyette, an educator for the Anti-Defamation League, told students that a rising tide of hate crimes has swept across Pennsylvania and the nation since 2016, and suggested ways to peacefully challenge bigotry in all its forms.
"It does start with you," she told the Upper School students.
Randi's speech, titled "Challenging Bias and Responding to Hate Crimes and Incidents," was presented under the auspices of the Evan J. Greenberg '91 Lecture and arranged by History Department Chair Margaret Guerra and Lisa Budd, Director of Alumni Engagement. In introducing the lecture, Head of School Rich Nourie said Evan cared deeply about the peaceful resolution of human conflict, diversity and justice.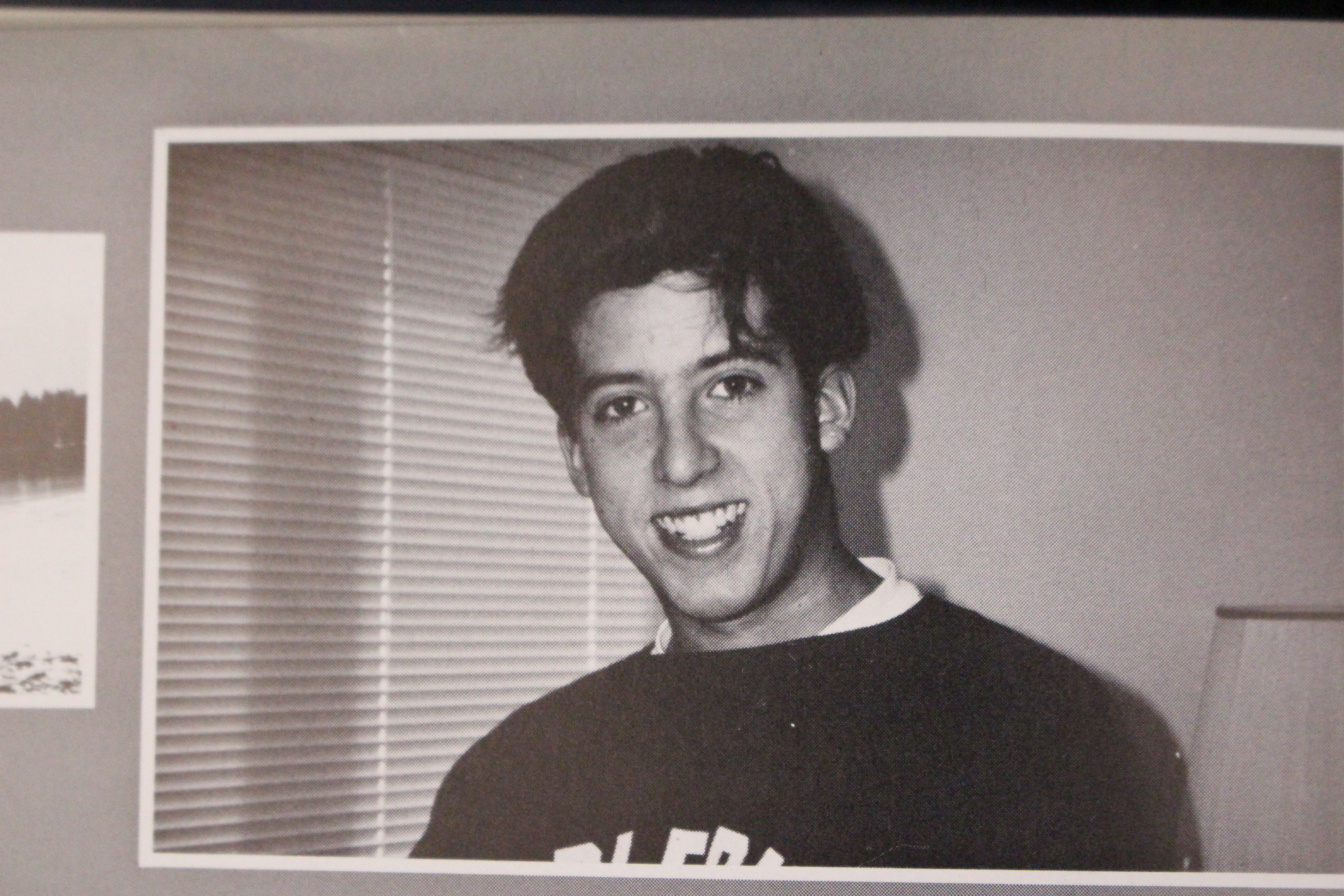 Evan's mother, Maxine Greenberg, said the lecture series was established in memory of her son and to pay tribute to the school, where he "just blossomed" as an excellent student who also took part in many activities. After graduation from AFS, Evan went on to be a Presidential Scholar at American University, before succumbing to a brain tumor in his senior year. He was 22.
Maxine attended the lecture, held in the Muller Auditorium, on May 25, along with her guests, Dr. Ron Abrams and Ken and Amy Brown. Ken attended AFS from third through 10th grades. After the lecture, they stayed for a luncheon with a small group of students, faculty and administrators.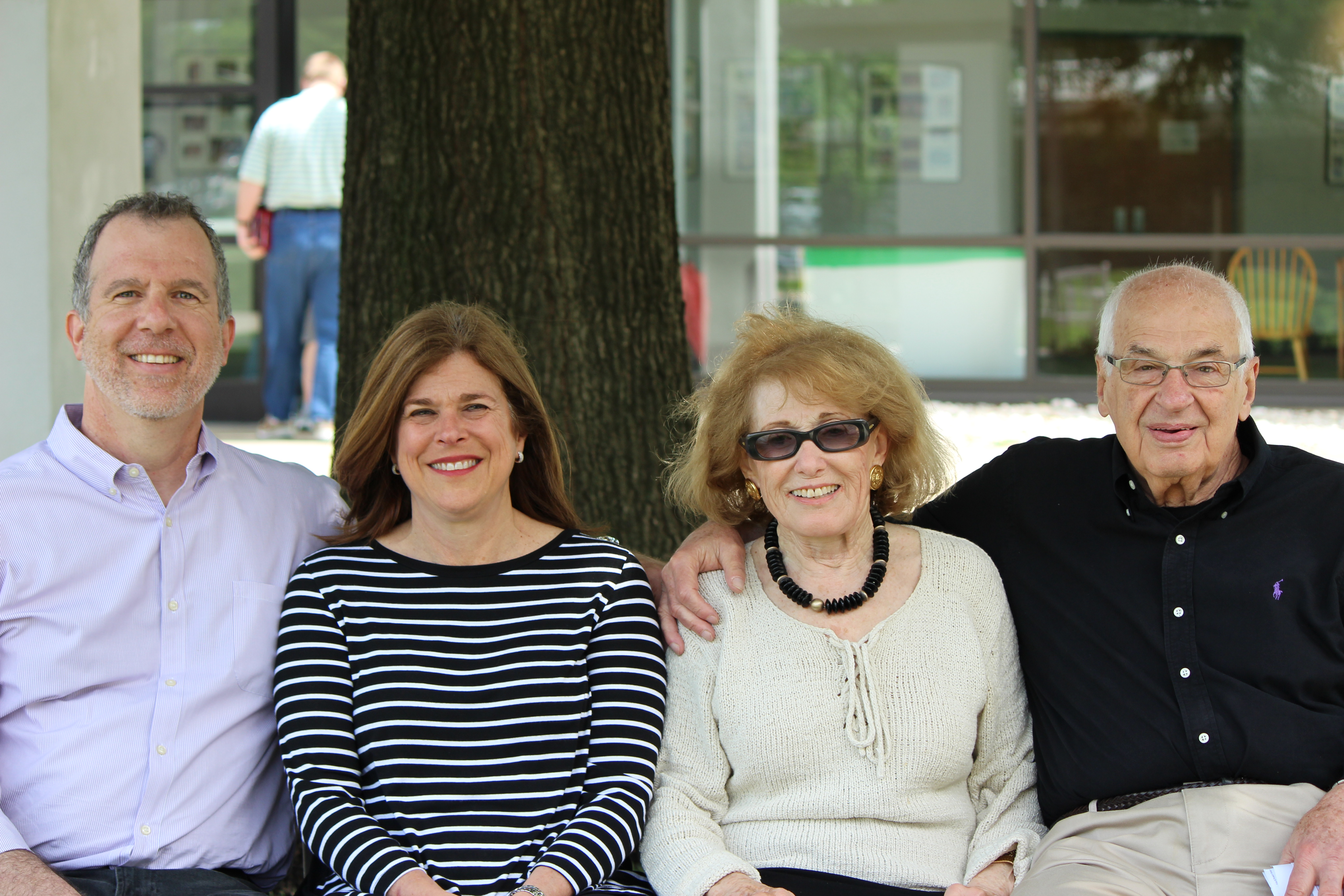 The ADL, which was founded in 1913, has stated its mission as seeking "stop the defamation of the Jewish people and to secure justice and fair treatment to all."
In her presentation, Randi, an ADL regional associate director, said hate speech is motivated by bias, prejudice or bigotry, and is protected in the United States by the First Amendment. Later, in response to a question, she added that though the First Amendment protects against governmental interference, that does not mean there are not consequences. For example, private companies can terminate those who engage in hate speech as a violation of their policies.
Committing hate crimes, such as toppling tombstones in a Jewish cemetery or painting swastikas on buildings, go well beyond affecting a single person or small group of people, she said. "They are meant to send a message to a whole community. It incites fear and terror."
Nationally, the ADL has reported a 34 percent rise in anti-Semitic incidents in 2016 and an 86 percent increase in those incidents in the first quarter of 2017.
In Pennsylvania, the 56 percent spike in incidents in 2016 was the most reported anti-Semitic activity in a decade. The number of incidents rose by 19 percent in the first quarter of this year.
Randi encouraged anyone who witnesses a hate crime to report it to law enforcement or call a civil rights organization such as the ADL. But, she said, "don't respond and don't engage."
As for cyber bullying, she told the students that their voice was the most powerful tool. "Replace hate speech with good speech. You counter hate speech with the truth," she said.
She encouraged students to stand up against bias and bigotry against any group of people by demonstrating peacefully, voting and becoming an advocate for reform legislation.
During the question and answer period after her remarks, students asked about bias as it affects Asians in the United States and violent attacks on transgender people. In 2016, advocates tracked at least 22 deaths of transgender people in the United States due to violence, the most ever recorded, according to the Human Rights Campaign.
"Every group needs to feel acknowledged and their challenges need to be understood and addressed," Randi said, noting she saw hope for change in the younger generation.
"I think young people are going to lead the way," she said.
Asked later for her thoughts about the lecture, Maxine Greenberg said she found it "well-done and informative." She noted the "students reacted well to it. They had good questions."