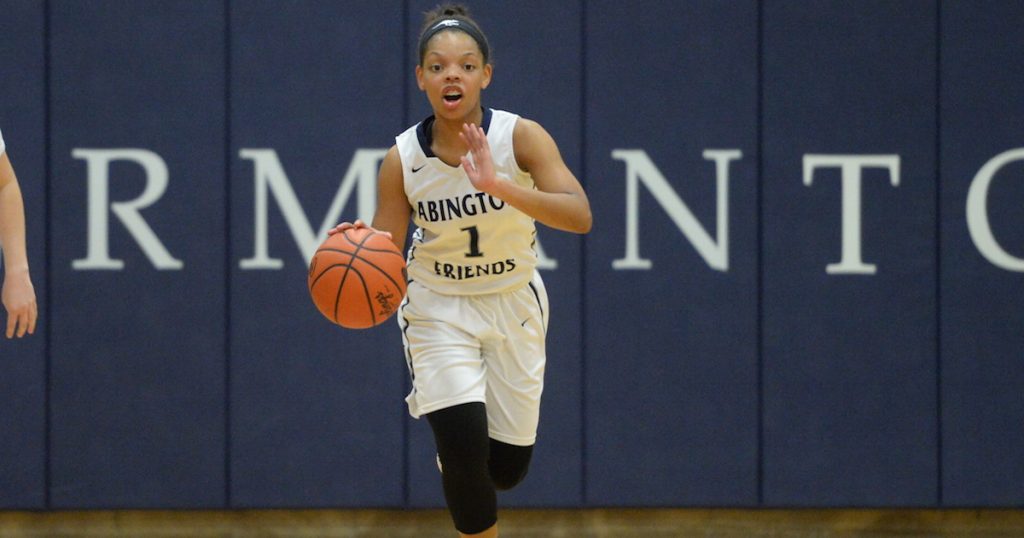 After a decisive 69-42 victory over Friends' Central, AFS Girls Varsity Basketball takes on Shipley in the Friends League Title Game on at  7 p.m. Friday, February 10, at Haverford College. Come out to cheer for our Roos!
The game will be played in Haverford College's Calvin Gooding '84 Arena in the Douglas B. Gardner Integrated Athletics Center. Here is a campus map showing the center.
Admission is limited to 1,200 tickets at the door, and fans will be asked to make a $3 donation. Here is more information, including the schedule for a fan bus that will leave from the AFS campus.
This game is expected to be close. The last time the two teams met, at Shipley during the regular season on January 24, the Roos came from behind to defeat Shipley, 47-40. The Roos had fallen behind 12-0 before rallying for the win.
This will be AFS's 11th trip to the girls' final game since the Friends Schools League was founded in 1982. AFS has won four FSL Girls' Basketball titles: 1988, 2005, 2006, 2007. AFS Assistant Coach Angie Adams '09 was a sophomore guard on 2007 championship team.